The stocks of Japanese companies Nintendo Co Ltd, SoftBank Group Corp, and Sharp Corp took a significant hit on Wednesday, following their recent underwhelming performance. This highlights the current unfavorable demand prospects for technology companies on a global scale.
Nintendo's shares fell by 6% after the company reported reduced sales and profit, which led to a downward revision of their full-year outlook. Additionally, they also lowered their target sales for the Switch video game console. This resulted in Nintendo's shares experiencing their largest one-day loss since November.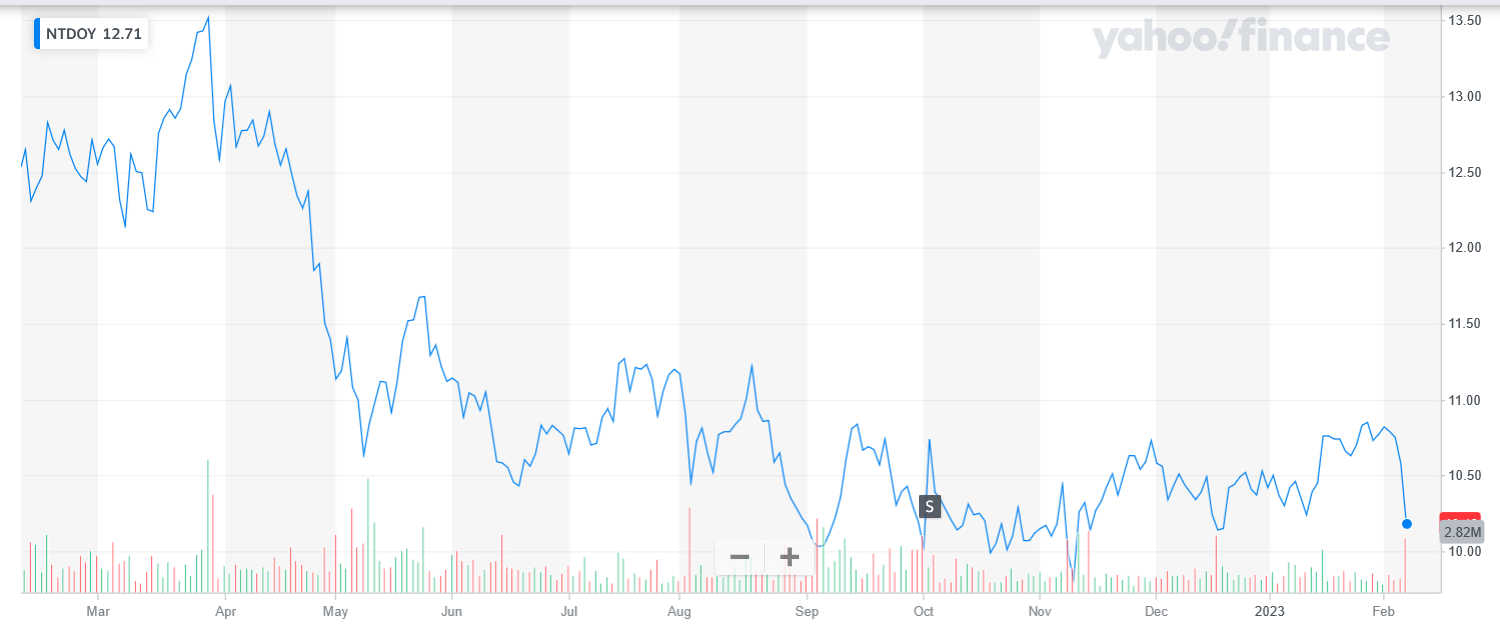 SoftBank shares declined by 6.2% after the company posted a quarterly loss, caused by the poor performance of its massive Vision Fund investment unit. The unit recorded losses for the fourth consecutive quarter, and SoftBank gave a cautious outlook for the future. Sharp Corp suffered a significant blow, with its shares plummeting 11.2%, marking its largest one-day drop in 3 and a half years.
The company, which is a subsidiary of Taiwan's Foxconn and produces displays and telecommunication equipment, announced a quarterly operating loss and forecasted a loss for the entire year.
The disappointing results from Nintendo, SoftBank, and Sharp Corp demonstrate how technology companies have been impacted by a decrease in consumer demand caused by increasing inflation and interest rates. Nintendo is facing challenges due to declining sales for its aging Switch video game console, while SoftBank has experienced a decrease in the value of its extensive tech portfolio.
SoftBank's Chief Financial Officer, Yoshimitsu Goto, acknowledged the difficult conditions faced by the tech sector during a briefing following the company's results on Tuesday. The decline in these technology companies caused the Nikkei 225 index to slip into negative territory.
An analyst on Smartkarma, Mark Chadwick, commented that the Nintendo Switch, now being a six-year-old console, has seen its demand exhausted and that the hardware cycle has likely peaked. He also stated that the share price of the company will likely decrease along with its shrinking top line.
Strategies that companies could consider to address this issue
It is difficult to determine a single solution to the issue faced by tech firms due to the complex and dynamic nature of the market. However, some potential strategies that companies could consider to address this issue include:
Diversification: Expanding into new product lines or markets can help mitigate the impact of declining demand in a specific area.
Innovation: Developing new and improved products or services that can capture consumer attention and drive demand.
Cost management: Careful cost management and optimization can help companies remain competitive and sustain profitability even in challenging market conditions.
Strategic partnerships: Collaborating with other companies in the industry or with complementary offerings can help drive growth and increase efficiency.
Adaptability: Staying agile and responsive to changing market conditions and consumer preferences is essential to success in the tech sector.