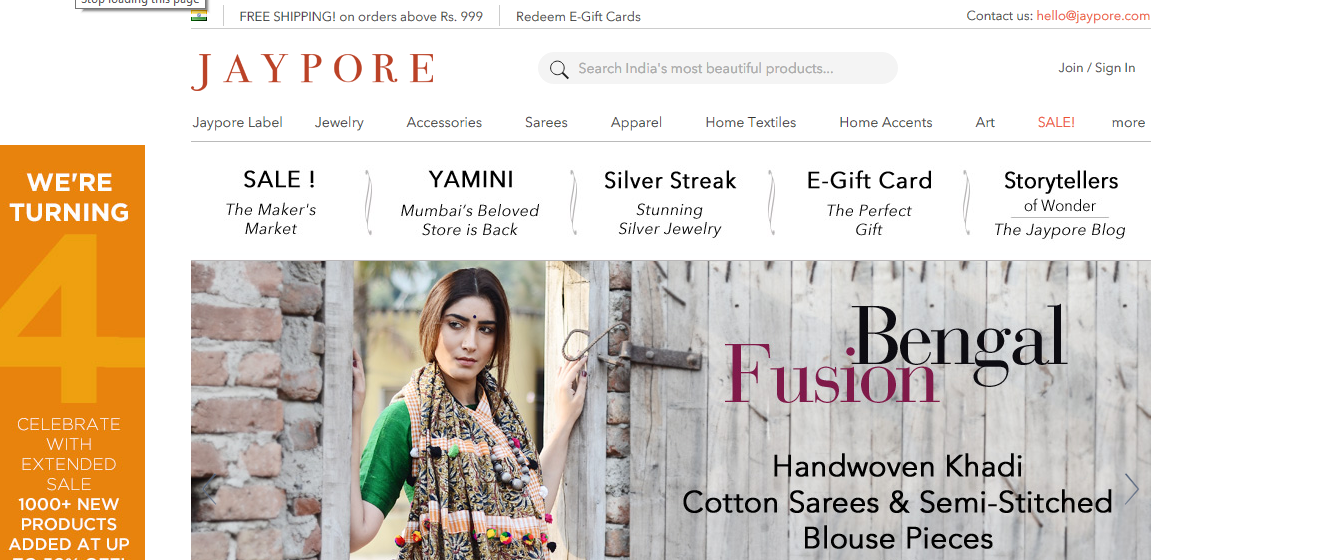 19 February, 2016, New Delhi: Jaypore, one of India's premier online platforms for contemporary Indian apparel, jewelry, home accents and more, has raised US $5mm in its first round of institutional funding. Aavishkaar, an innovator in early-stage investing made the investment recently.
Puneet Chawla, CEO of Jaypore says, "We are encouraged by the multi-fold increase in demand from our audience in the current year, and will continue to focus on expanding the product offering including our own Jaypore private label. The funds secured now, will be used primarily for investment in scaling up the technology platform, hiring quality talent and brand building".
The handmade apparel, jewellery and home decor market in India is highly unorganized and could roughly be pegged at US $7 billion or more. Jaypore aims to be the leader in that segment with high quality products and processes that enable consumers to have access to traditional Indian crafts with a contemporary rendering. Jaypore is looking to strengthen its brand which has been built on the Indian heritage of quality craftsmanship, well curated collections, authenticity and a unique design aesthetic for a delightful all-round customer experience.
Noshir Colah, Partner at Aavishkaar says, "Given the strong founding team, highly efficient execution, along with a clear focus on unit economics and a distinctive and beautifully curated product range which differentiates it from the marketplace model, we believe Jaypore is uniquely positioned to cater to the discerning global consumer, and we are excited to be partnering with them."