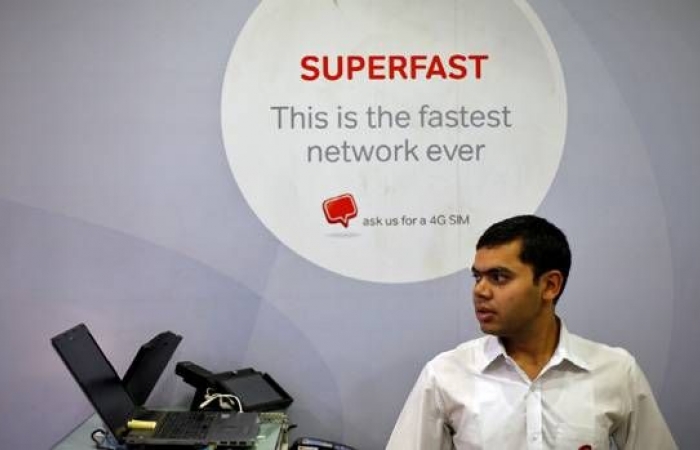 The Indian telecom industry has seen some major chaos for the past 6 months. Mukesh Ambani owned Reliance Jio has been headstrong in trying to challenge the leader, Bharti Airtel.
The recent scoop came in after Airtel launched a campaign about it being the fastest network basis the certificate awarded to them by Ookla, the speed test company. Reliance Jio wasn't satisfied and had some issues with the claim.
Jio lodged a complaint with the Advertising Standards Council of India (ASCI) against Bharti Airtel's claims that it has the fastest network speed. Since then social media is abuzz with stories of how Airtel is not the fastest network in the country.
As of latest developments, it appears Jio has been caught in its own narrative. They have ended up proving that Airtel is even faster – and thereby benefitting their most devoted competitor.
Here is what happened:
Jio's argument is that in dual SIM phones the results are attributed to the SIM Slot 1 even if the data SIM is in slot 2. Whereas that is not correct. The result in speed-test app is tagged basis what is called as the "calling" SIM, that is, the SIM which is used for voice calls. To help you understand, if the SIM in slot 1 is a data SIM while that in slot 2 is a voice SIM, then the results are attributed to SIM 2 and not SIM 1.
Now, there can be only two scenarios involving a dual-SIM phone:
| | |
| --- | --- |
| Voice SIM: Jio | Data SIM: Jio |
| Data SIM: Airtel | Voice SIM: Airtel |
| Jio doesn't operate on 2G or 3G networks. So can never get registered as a Voice SIM. In this case, Airtel samples get attributed to Airtel. | This part. This little part is where Jio belives that it's results are getting tagged as Airtel. |
Since Jio doesn't get registered as a calling SIM at all, the corruption of samples can only happen from Jio to Airtel, and not the other way around.
Now comes the catch: Ookla has given Airtel an Average of 8.76 and Jio an average of 7.47. If we were to remove the Jio results from the Airtel sample – the Airtel average only goes further high up!! In fact, if anything Jio test results are actually pulling the Airtel cumulative down.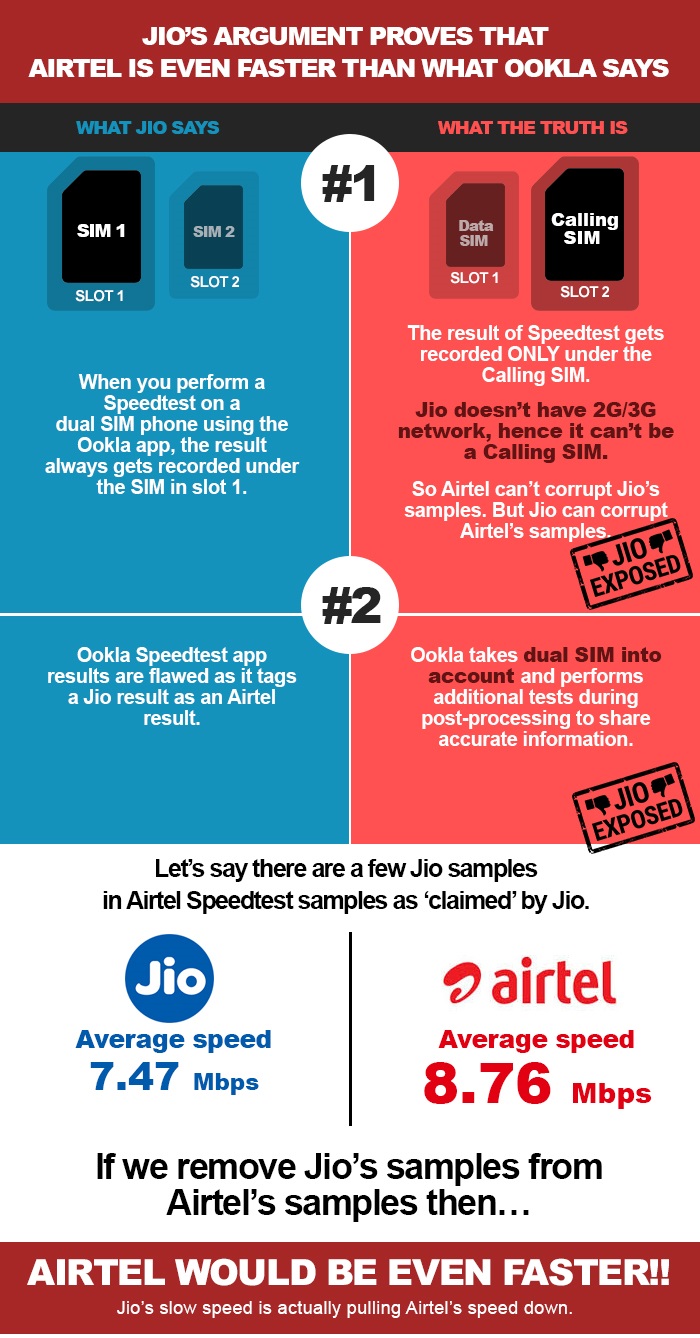 It's basic maths really! Basically – first Ookla and now Jio – both have proven Airtel to be the fastest network.
In fact, Ookla just released a statement that mentions:
"In these situations, Ookla applies additional data sources and mechanisms during post processing to help determine the actual data carrier being tested. For example, Ookla matches the connection IP address recorded during the test to known carrier IP blocks.This enables Ookla to determine the actual data carrier with a high degree of confidence. Airtel's margin of victory increased when the complete analysis was performed."
So then Airtel is faster than the fastest maybe?
Comments
comments