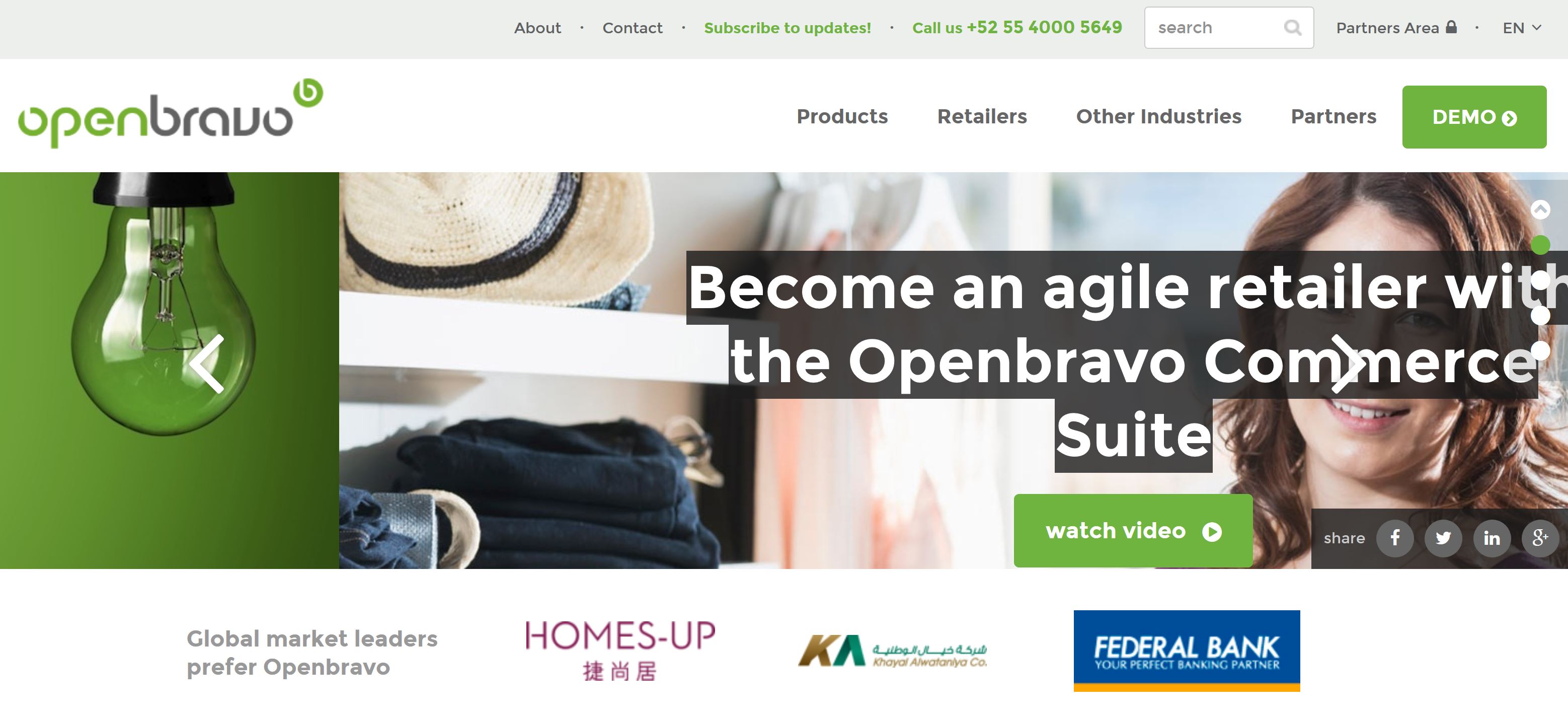 Bangalore, India – July 20, 2015 : JK Technosoft (JKT), a global IT services and software solutions company and Openbravo, the provider of the preferred Commerce Suite and Business Suite, today announced a strategic partnership to help midsize organizations to succeed in today's rapidly changing business environment.
This strategic alliance combines JKT's experience from two decades of providing commerce and logistics solutions to its global clients, with Openbravo's cutting-edge technology to deliver world-class web-based solutions that meet the needs of midsize companies across varied industries. This collaboration will allow Openbravo to strengthen its presence globally and especially in India and the Asia Pacific region to distribute its successful Openbravo Commerce Suite and Openbravo Business Suite solutions.
The Openbravo Commerce Suite is a state-of-the-art multichannel retail solution that allows retailers to transform their physical store channel to progress in their omnichannel strategies. The Openbravo Business Suite is a global management solution especially suited to support the most specific business requirements. Both solutions are built on top of a highly flexible and extendible platform that allows companies to achieve a higher level of operational agility.
"JKT is excited about this partnership. We are confident about creating more opportunities and achieving great success together. Says Arun Sikri, Strategic Practice Head, JKT. "Being an Openbravo partner will enable us to efficiently provide value added web-based Commerce and ERP services to our customers."
"Our partnership with JKTech, which is already a provider of recognized business applications in the mid-market segment allows Openbravo to realize its growth strategy in targeting larger organizations that look forward to implementing a bimodal organization based on a two tier ERP and Business application strategy. These types of organizations, which are often very large multinational corporations, tend to run their "core" head office operations upon a proven ERP system while seeking more agility for their fast moving operations, like integrating subsidiaries, retail distributors, new acquisitions with lower TCO and easy to deploy solutions. We see plenty of these opportunities in the markets covered by JKTech, a recognized client's IT service partner of choice, and it is a great chance for Openbravo together with JKTech to help our customers to compete in a rapidly changing environment in order to excel in their business operations.", says Francesco Leto, COO of Openbravo.
Openbravo is a world leader in the commercial open source software space helping midsize to large organizations in 60+ countries around the globe successfully manage continuous change and innovation by providing business management solutions that deliver a high degree of agility, responsiveness and usability. Openbravo solutions are exclusively distributed through a network of Official Openbravo Partners. Openbravo has offices in India, Mexico, France and Spain.
JK Technosoft  is a global IT services and solutions company that provides end-to-end software lifecycle services. Having presence in over 25 countries spread across USA, Europe, and Asia and with three advanced software development centers, it solves business challenges and creates value for customers. With a global employee talent of over 1000, JK Technosoft is part of the 100 year old J.K. Organization, one of India's largest conglomerates and $4 billion group.
Comments
comments