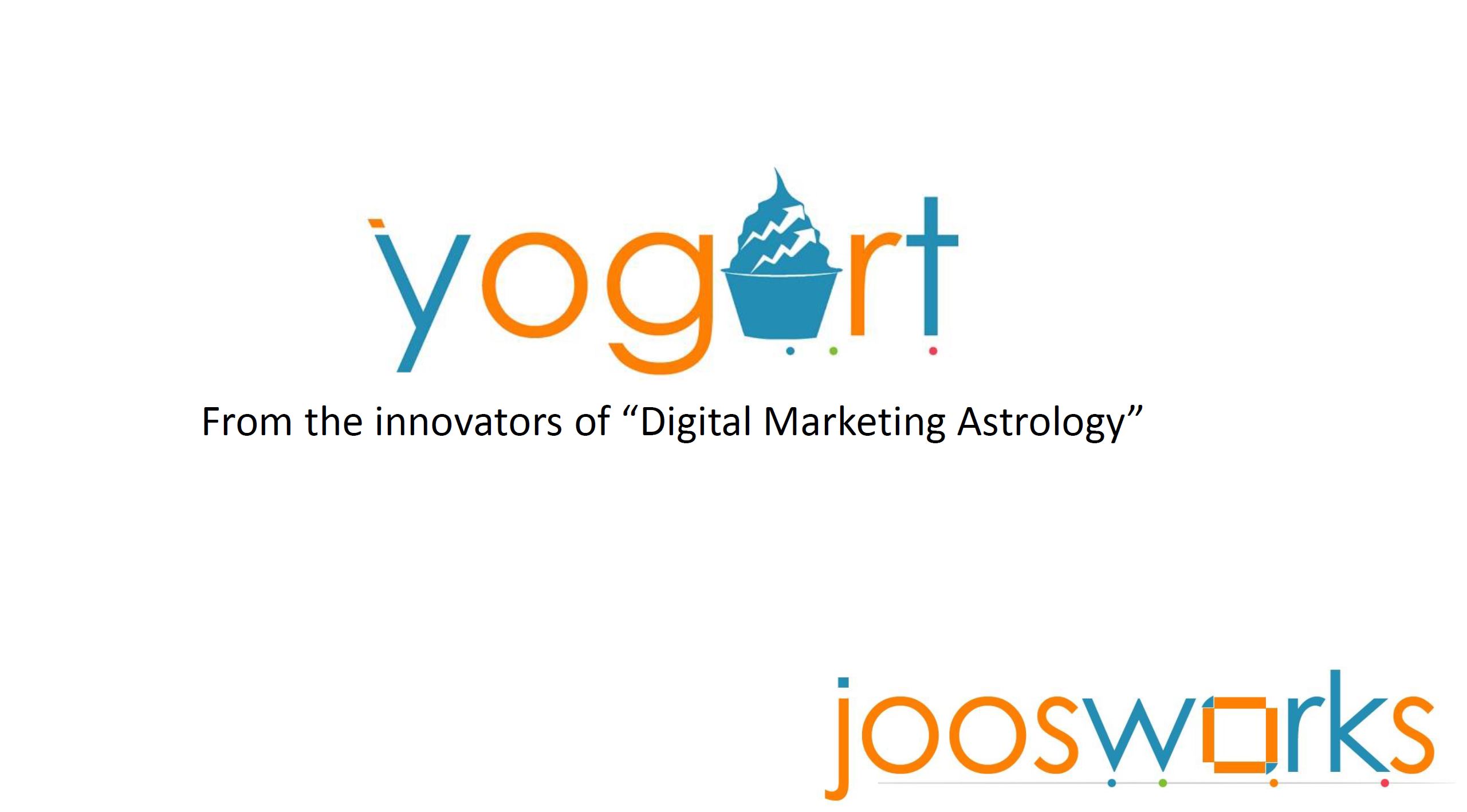 Astrologers? No! Future-enablers rather. Joosworks: A Startup dedicated to simplifying Digital Marketing future of companies
When we started learning Digital Marketing, we were asked different questions regarding the performance of Digital efforts. Some questions would be complex, some simple, some weird (Liberally speaking), but all in all good questions. Most questions would have one emotion – Worry!
What would be the future of my Digital Marketing efforts? I had invested so much money, what went wrong with my previous Ad campaigns? Was there any spike in the number of users in the month of March, I had posted a video, should have been!
When we broke these questions into a timeline, they would lead to simple answers. What went wrong in the past and how is my future.
This led us to create a simple platform called Yogurt. Within a few clicks and with very minimal output it shows you where your Digital efforts are going.
Behind this platform is our innovative methodology, Digital Marketing Astrology. It is the art of predicting the past accurately so that the person knows how transparent and accurate the future predictions are.
Yogurt requires no background knowledge of digital marketing or statistics, is a plug and play solution and maintains absolute privacy of customer data. Yogurt is also known to lead to focused marketing efforts  and an aggressive growth rate with least error percentage.
Recently one of the mobile app companies, who was unable to measure effect of different campaigns running simultaneously and therefore was unable to decide ad spends allocation based on location or any other category, deployed Yogurt. As a result of these problems that the company was facing , the number of app downloads were decreasing simultaneously.
With Yogurt, the mobile app company was able to predict the number of downloads with 96% accuracy, campaign effect measurement was easy. Also ad allocation was easy with multiple segmentation with future predictions.
We are currently also allowing a free trial of the product. To get the free trial, visit our website here !
About The Author :
This article is written by Girish Mehta. Girish is the Co-Innovator & Chief Joos Compiler @ Joosworks.