People who love to eat are definitely the best people. Food is a pleasure and ordering food should be a fast and fun experience. And for all those food lovers out there, KhayeJao is here to play with your palate.
Food for Thought
KhayeJao is a foodtech startup providing its services in Ahmedabad, India. Corporate and retail customers use KhayeJao's e-commerce platform to order food from restaurants, tiffin providers, caterers, and sweets & snacks providers. KhayeJao also provides logistics services and restaurant products such as delivery app, kiosks and Kitchen Order Ticket (KOT) to its restaurant partners.
The organized food business in India is worth US$ 48 billion, of which food delivery is valued at US$ 15 billion (source: www.ibef.org). With Zomato and FoodPanda as big names in e-commerce business and Grab in logistics business, as main competitors, what is it that makes this organization tick. Let's take a look at the company.
Starters – The first course
Ahmedabadis love food. In the unmet needs of connoisseurs of fine dining, there was an opportunity for the taking. A drastic lacking in the food e-commerce space and restaurant products gave way for this idea.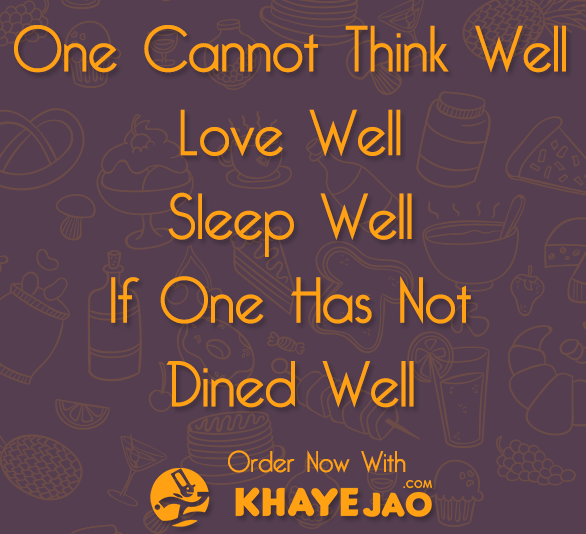 When Jay Bhinde and Chinar Shah saw an opportunity in the addressable market of the food industry, which was valued at USD 490 billion in 2013, they knew that it was a chance of a lifetime. With the market expected to be valued at USD 894.98 billion (Rs. 61 lakh crore) by 2020, KhayeJao embarked on its journey in March – 2016.
From the very beginning, what set KhayeJao apart was the complete suit that they provided; a three course spread. With products for restaurant management along with e-commerce and logistics services, KhayeJao has been more successful than its competitors by providing better product and services in Ahmedabad.
The Ingredients of the Meal
KhayeJao was founded by Jay Bhinde and Chinar Shah; two blokes who share a ravenous appetite.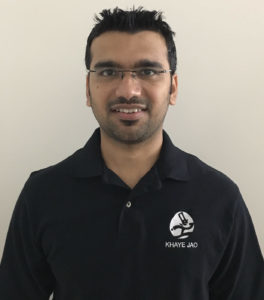 Jay is responsible for leading digital strategy, business development, and product development. He studied Entrepreneurship at Stanford Graduate School of Business and holds Master's degree in Computer Engineering from Syracuse University, USA.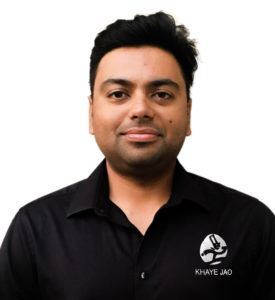 Chinar is responsible for leading operations and marketing strategy at KhayeJao. He holds Master's degree in Computer Engineering from Florida Atlantic University, USA.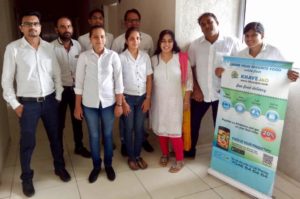 With 24 employees in Ahmedabad, they have more than 325 restaurant partners, 35 corporate partners, 1000+ monthly orders, 3000+ online active customers, and MoM growth of 35% – a very impressive growth into the corporate space.
The Journey So Far
The biggest challenge in the e-commerce business is to build the brand. KhayeJao did it with aplomb, building a good name and brand value by providing an exceptional customer service experience to their customers. Moreover, this approach resulted in customers returning for more referring KhayeJao services to their friends and family.
When they received calls from customers from other cities asking them to start their services in their city, KhayeJao knew that it had taken the best way to a person's heart – through the stomach.
The Future Beckons
In the coming months, there will be new product launches in Kiosk and Delivery Management space. The venture is actively seeking funding and plans to grow in tier 2 cities where competitors haven't penetrated the market. With a satisfied appetite and resounding burp, we wish KhayJao all the very best in their endeavour.
Related Read: A Complete View Of Food Tech Space In India !
Comments
comments