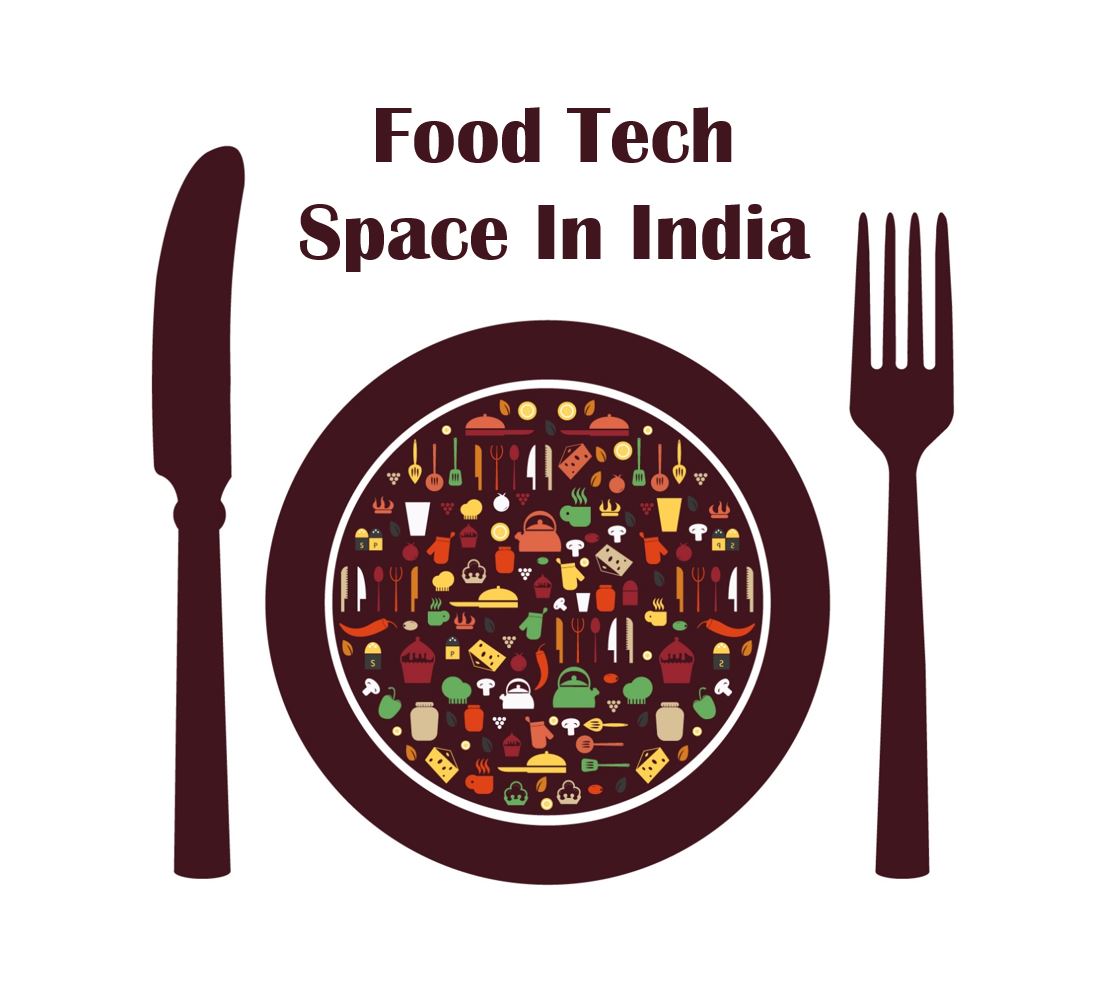 Food Tech was one of the most discussed sectors in the Indian startup Industry in the last year for the roller coaster ride that some of the food tech companies in India have had in 2015. In this article we give you a detailed information about the leaders in each segment in food tech space in India.
Food Discovery/Restaurant Search Startups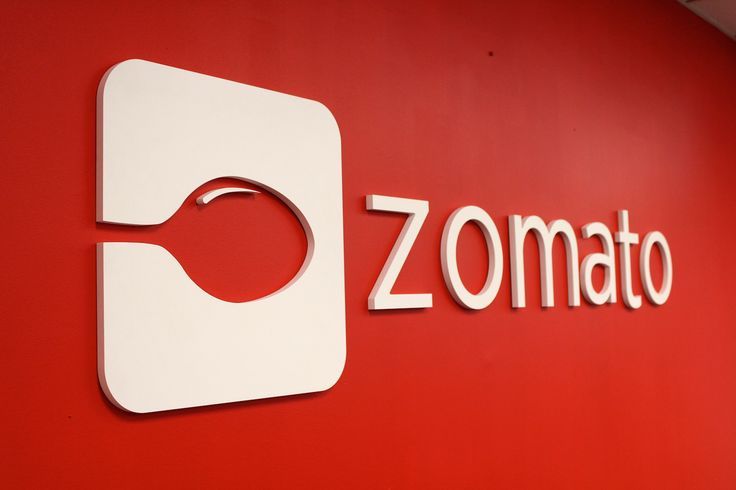 Who doesn't love food ? Well, this is a rhetorical question in itself, but the real question is "Where can we FIND great food??". This question is answered by an app which helps the users discover great food, nearby restaurants and even rate these places based on user experience – Zomato !! Undoubtedly the crowned king of this category!!
Co-founders :
Deepinder Goyal and Pankaj Chaddah
Artillery Supply :
Try to correlate the size of army shown in the war scene of Bahubali (I am a Bahubali and a Metaphor fan)!! Yes, Zomato is filled with fundings that have totalled to a mammoth $ 223.8 million in 8 rounds since its inception from 4 investors – Info Edge, Sequoia Capital, Temasek Holdings and Vy Capital.
Gobble-em-up :
Zomato has gobbled up 9 fishes since it came into existence. The year 2015 saw 4 of the total 9 acquisitions –
NexTable, Inc – a U.S.-based restaurant reservations and table management platform. This service is renamed to Zomato Book.
MapleGraph – a Delhi-based startup that runs MaplePOS, a point-of-sale product for restaurants. Zomato has renamed MaplePOS to Zomato Base.
Mekanist – a Turkey-based restaurant discovery and review service.
UrbanSpoon – a U.S.-based restaurant discovery and review platform with presence in U.S, Canada and Australia.
What's Cooking ?

Zomato entered the food delivery space by launching a food ordering new app – Zomato Order.
Zomato tied up with PayTm which lets users pay for their online orders using PayTm Wallet.
Zomato partnered with Wendy's and Domino's for their signature food deliveries.
Zomato plans to restructure its business into two verticals – Consumers business which will have different apps for users and Enterprise business which will have products created for restaurants.
Zomato plans to expand its reach to 40 countries by the end of 2016.
Zomato launched an in-app chat feature that allows users to chat with Zomato Team for any order related queries.

Zomato launched table reservations on its app and website.
Besides restaurant discovery, Zomato is also present in the online food ordering segment.
Restaurant Food Ordering Startups :
Gone are the days when we used to go out in a hunt for good quality restaurant food, food that makes our taste-buds bless us with every bite we take in!! Technology has done that trick for us – Now, we can lay back on a lazy Sunday and move our fingertips on our smartphones and simply order the food we want from any restaurants we like and have it delivered too!! No time waste, no traffic hassles, no quality compromise – we can hook up our favorite tv series and enjoy the restaurant food at the same time!!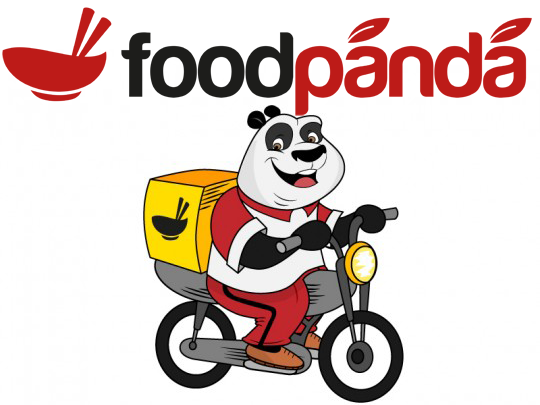 Foodpanda is a global online food delivery platform that lets users choose a variety of food from nearby local restaurants and has the restaurants deliver the order to the customers.
Co-founders :
Benjamin Bauer and Ralf Wenzel
Artillery Supply :
Well, this panda sure gets an abundant supply!! Since its first funding in April 2013 – $ 20 million Series A from Rocket Internet, Phenomenon Ventures and Investment AB Kinnevik, foodpanda has been able to scale to a total of $ 218 million till date. The details of this years funding are –
Series E $ 110 million from Rocket Internet.
Series E $ 100 million from Goldman Sachs and Rocket Internet.
Gobble-em-up :
The 2015 foodpanda acquisitions are –
Just Eat in India.
EatOye in Pakistan.
Food Runner in Malaysia and Singapore.
Singapore-Dine in Singapore.
City Delivery in Philippines.
Koziness in Hong Kong.
Food By Phone in Thailand.
La Nevera Roja in Spain.
This PANDA knows its FOOD!!
What's Cooking ?

Foodpanda forayed into food delivery space and expects to penetrate this service into 10-12 cities by year-end. Currently, this service runs in 5 cities – Delhi, Mumbai, Pune, Bengaluru and Hyderabad.
Foodpanda had teamed up with Iskcon for a week-long food donation drive to mark the World Food Day on October 16, 2015. The initiative was called You Say, We Give.
Goli Vada Pav tied up with Foodpanda for delivery of its signature Vada Pav.
IRCTC has tied up with Foodpanda entitling the customers to order from a variety of cuisine options at least 2 hours before their travel.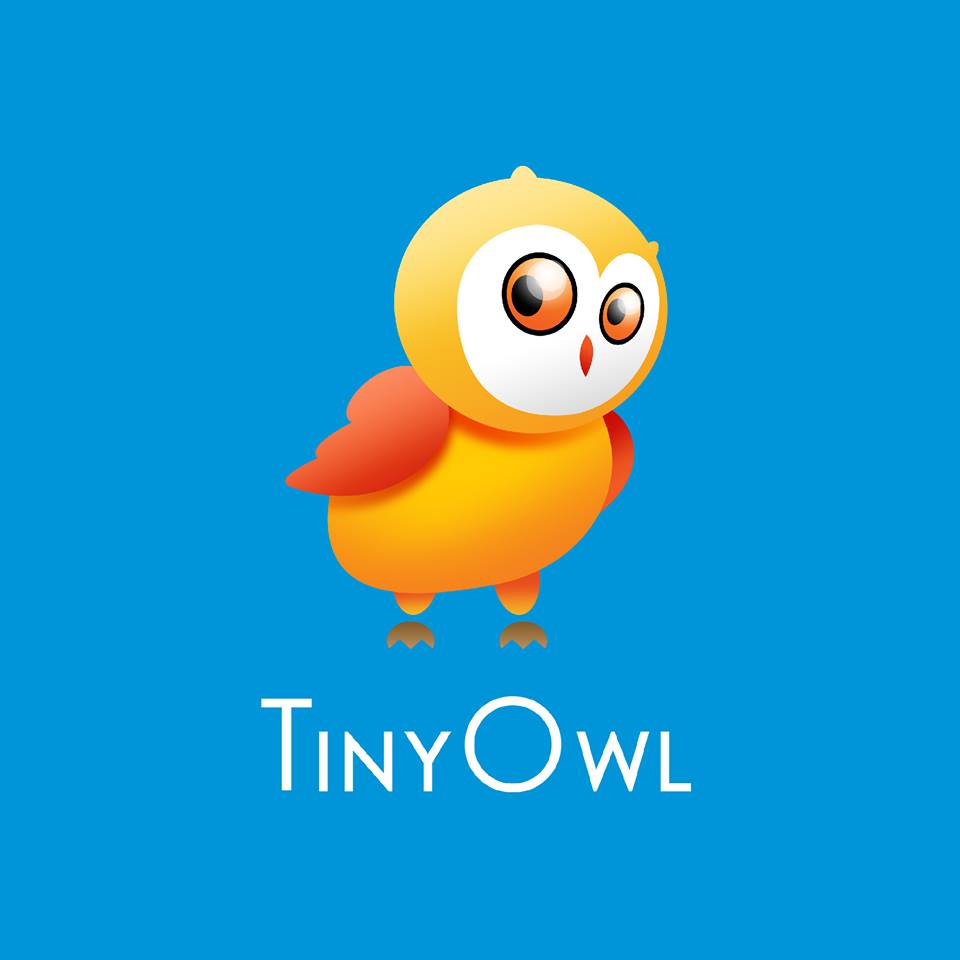 TinyOwl is a location-based restaurant food ordering startup.
Co-founders :
Harshvardhan Mandad, Gaurav Choudhary, Saurabh Goyal, Shikhar Paliwal and Tanuj Khandelwal.
Artillery Supply :
TinyOwl has managed a total funding of $ 27.67 million till date. 2015 added 2 series of fundings –
Series B $ 16 million from Sequoia Capital, Matrix Partners and Nexus Venture Partners.
Series C $ 7.67 million from Matrix Partners and Sequoia Capital.
What's Cooking? :
TinyOwl had launched a coffee table book during IPL 2015 compiling the favorite recipes of the IPL Stars.
TinyOwl plans to launch a platform for food internet startups and home chefs.
TinyOwl launched MyWallet to help users make faster transactions. MyWallet is powered by payment solutions provider Citrus.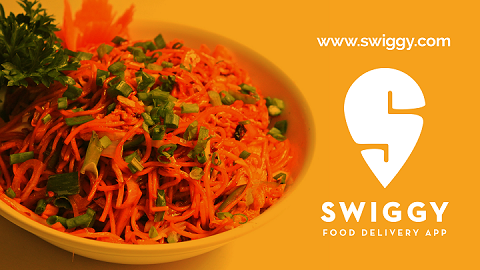 Swiggy is an Indian online food ordering and delivery platform, equipped with its own delivery fleet which makes them independent of restaurant delivery and the "minimum order" constraint.
Co-founders :
Sriharsha Majety, Rahul Jaimini and Nandan Reddy
Artillery Supply :
A promising Swiggy has been able to manage a $ 18.5 million funding in 2 rounds from 3 investors – Accel, SAIF Partners and Norwest Venture Partners (NVP) till date.
What's Cooking ? :
Swiggy partnered with the famous Mumbai Dabbawalas to train its own delivery fleet.
Swiggy tied up with fast food hamburger chain Burger King and is the exclusive pan-India partner for the delivery of those lip-smacking burgers.
Café Coffee Day (CCD) has tied up with Swiggy to deliver its coffee and snacking items at the customers doorstep. Presently, this service is restricted to Bengaluru.
Swiggy will be targeting partnership with Cloud Kitchens in order to deliver food "insanely fast", as fast as 15-minute delivery.
[box type="shadow" align="aligncenter" class="" width="600″]Read More About The Food Tech Space Here [/box]
Grocery Startups :
Over the years, the "ease-of-access" mindset of people has seen an exponential increase. The spectrum of the "App"-age has widened to a great extent. We all are so accustomed to getting things done on the touch of our fingertips that we don't feel like stepping out of our houses and shop even for groceries. Of course, our expectation of the freshness, the availability of items, the affordability and the delivery-time still remains intact! The food-tech market and its players saw-and-seized this opportunity and thus this category of "Grocery Startups" was born!!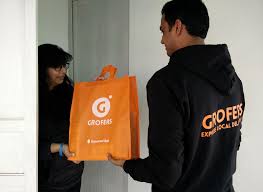 Local Neighbourhood Store. Ease of Access. Wide range of products in addition to grocery items. An Easy-to-use mobile platform. Quick Delivery Time. Combine all these and Bam – your search results get you Grofers!! Grofers, to put it shortly and sweetly, is a hyper-local logistics company connecting consumers to local stores/retailers.
Co-founders :
Saurabh kumar and Albinder Dhindsa
Artillery Supply :
In addition to the $ 500 thousand seed funding in December 2014, the year 2015 saw multiple rounds of artillery supplied to Grofers –
Series A funding by Tiger Global Management and Sequoia Capital – $ 10 million
Series B funding by Tiger Global Management and Sequoia Capital – $ 35 million
Series C funding by Softbank – $ 120 million
Gobble-em-up :
Grofers opened their ever-increasing mouth and gobbled up the following –
Smartphone based grocery delivery platform – My Green Box
Bengaluru based food delivery app – SpoonJoy
Bengaluru based B2B logistics provider – Townrush
What's Cooking ? :
Grofers has partnered with Bengaluru based online meat shop Licious to deliver meat within 90 minutes, American doughnut chain Dunkin Donuts, and had teamed up with Coca Cola for testing its new drink – low calorie Sprite Zero.
Grofers plans to add more categories to cater to, serve more cities and eventually become the delivery service of choice for local customers and merchants.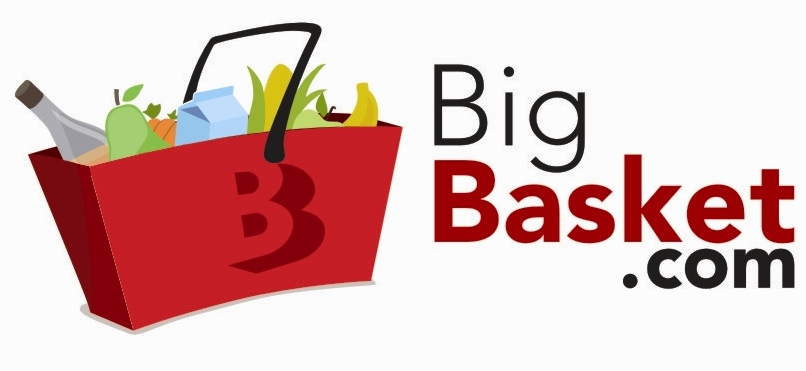 BigBasket is India's largest online food and grocery store. BigBasket offers its customers over 14,000 products (According to the search bar of the website – not joking!) spanning across 1000 brands.
Co-founders :
Hari Menon, V.S.Sudhakar, Vipul Parekh and Abhinay Choudhari
Artillery Supply :
In August 2015, BigBasket basketted $ 50 million in Series C funding by Ascent Capital Group, Bessemer Venture Partners, Helion Venture Partners and Zodius Capital. This brought the total funding to $ 85.8 million till date.
Gobble-em-up :
BigBasket acquired logistics provider Delyver in a cash and stock deal envisioning delivery of the orders within 90 minutes.
What's Cooking ? :
BigBasket roped in the King Khan – Shah Rukh Khan as its brand ambassador.
BigBasket foresees a turnover of Rs 1,800 crore by 2017 and expects to break even in the next three years.
BigBasket plans to expand its operations to tier 2 cities and open large warehouses that would cater to cities that fall in the vicinity of around 300 kms.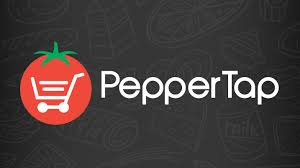 Not much behind the top guns Grofers and BigBasket, is PepperTap – a Gurgaon based on demand grocery portal.
Co-founders :
Former "Delhivery" executives Navneet Singh and Milind Sharma.
Artillery Supply :
PepperTap is armed with a total of $ 51.2 million till date from 4 rounds and 8 investors viz Sequoia Capital, SAIF Partners, Snapdeal, ru-Net, JAFCO Japan, BEENEXT and InnoVen Capital India.
Gobble-em-up :
PepperTap acquired Bengaluru-based hyperlocal grocery delivery startup Jiffstore in a cash and stock deal.
What's Cooking ? :
PepperTap marked its ground in tier-2 cities and plans to scale upto a total of 75 cities in the coming year.
PepperTap tied up with a point-of-sale payment solutions provider Pine Labs that provides a real-time update of money collected via Cash-on-Delivery transactions.
Joining the race of grocery startups is also Bengaluru-based ZopNow with a total funding of $ 10 million from 2 rounds and 4 investors – Dragoneer Investment Group, Accel, Qualcomm Ventures and Times Internet.
Ingredient Delivery Startups :
The joy of MAKING something is simply boundless!! And when it comes to making restaurant quality food, not many are blessed from within. But that does not mean we CANNOT do it! All the required ingredients, instructions to follow and your chef qualities are unleashed. This gave rise to an altogether new "category" of food tech industry to be explored.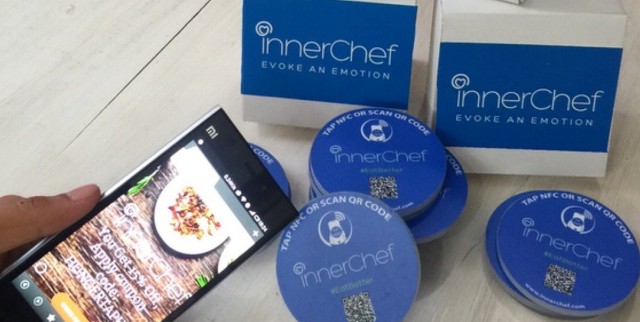 InnerChef is an online "ready-to-cook" and "ready-to-eat" food delivery platform. Customers can choose a dish from the menu and InnerChef's team (which obviously consists of Chefs) prepares the sauces, ingredients, seasonings etc required to cook that dish and packs them with a simple instructions card in a recipe box and delivers to the customers.
Co-founders :
Rajesh Sawhney
Artillery Supply :
InnerChef has managed to raise $ 1.66 million in its seed funding from a group of 12 investors including Vijay Shekhar Sharma of PayTm and Phanindra Sama of RedBus.
What's Cooking ? :
InnerChef launched HungerTap, which is an NFC enabled magnet that customers can stick anywhere convenient. Based on the order history and the customers past behavior of orders, the device provides new offers and options.
InnerChef launched Indulge, a hyper local desserts marketplace which will bring finest and exquisite desserts from home bakers and neighborhood bakeries at a customer's doorstep.
InnerChef plans to expand and add more kitchens across Delhi, Mumbai and Bengaluru. Also, Indulge will expand its footprint to Noida, Bengaluru, Chennai, Pune, Mumbai and Hyderabad.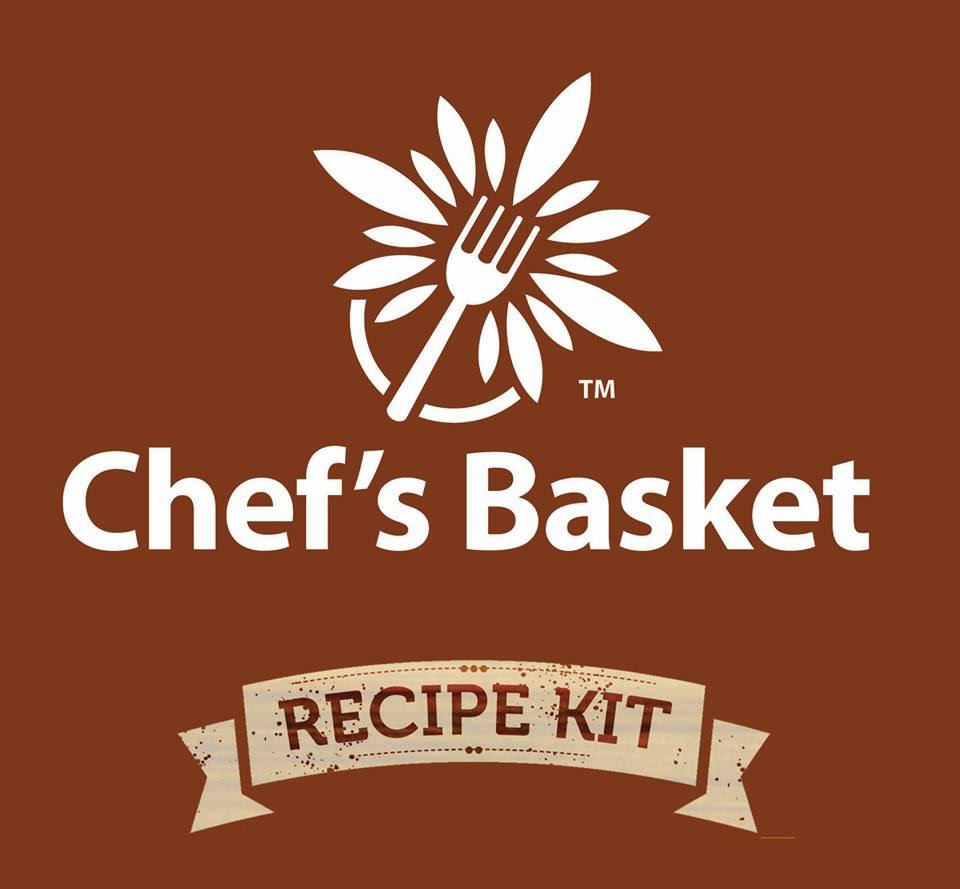 Chef's Basket is a food delivery startup that sells ready to cook multi-cuisine packaged food.
Co-founders :
Varun Jhawar, Nipun Katyal and Manish Tirthani.
Artillery Supply :
Chef's Basket has raised $ 6 million in a Series A funding from investors Haresh Chawla and SAIF Partners.
What's Cooking ? :
Chef's Basket plans to expand to the top 15 cities of India by the end of March 2016.
Chef's Basket has teamed up with e-commerce websites Amazon, Flipkart, Snapdeal, BigBasket, PayTm, Grofers, even supermarket chains Hypercity, D-Mart and Big Bazaar to sell its products.
Chef's Basket plans to introduce a range of Italian products in South Africa, Canada and Australia by January 2016.
Chef-made Food Delivery Startups :
Going to a restaurant and ordering food which is professionally nurtured is god sent on our taste buds!! We can now order such great food, prepared by professional chefs, sitting at home!!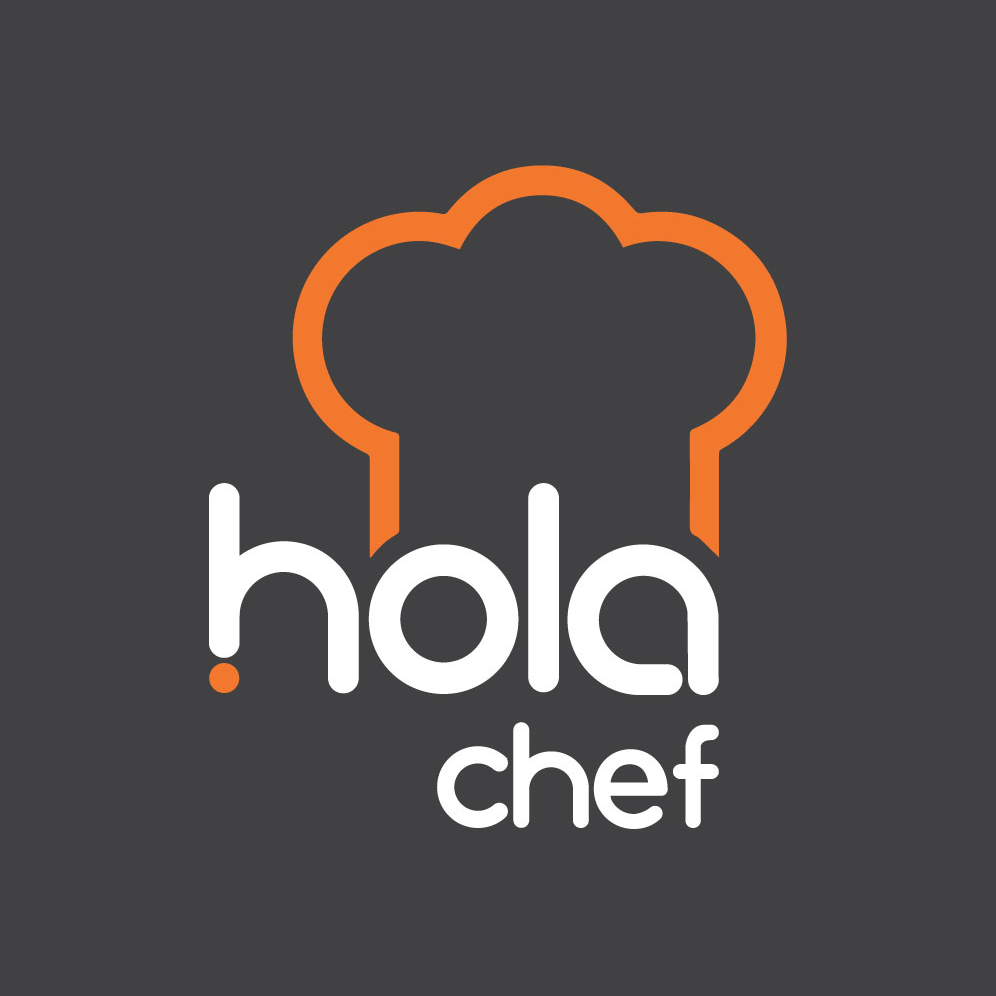 Holachef brings cuisines made by master chefs from their kitchens to ours.
Co-founders :
Saurabh Saxena and Anil Gelra
Artillery Supply :
Holachef has managed to raise $ 3.42 million from 2 rounds of funding from Kalaari Capital and India Quotient.
What's Cooking ? :
Holachef is all set to raise $ 12 – 15 million from a pool of investors by year end.
Holachef plans to enter Delhi, Hyderabad and Bengaluru by next year in addition to presently serving Mumbai and Pune.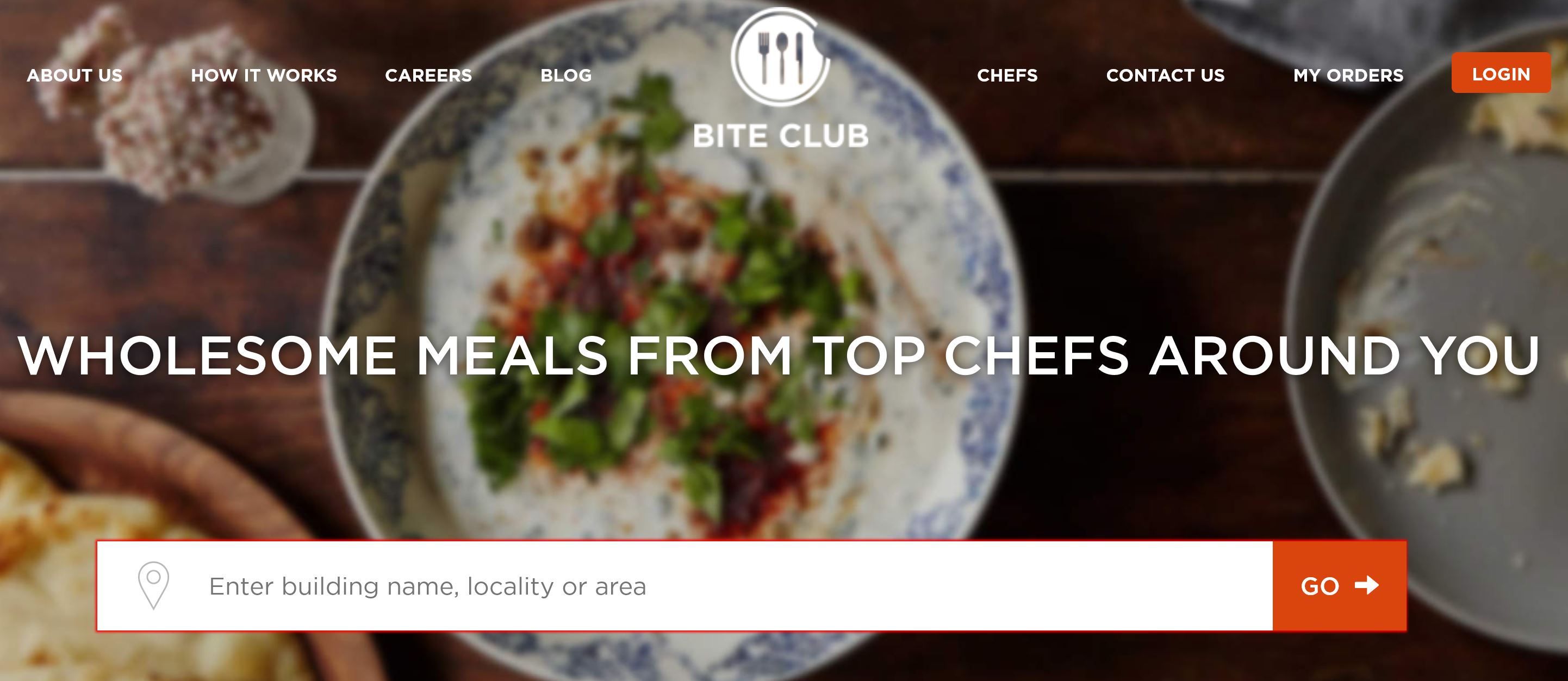 Bite Club is a platform that sources food from home cooks and professional chefs and delivers it to the customers. So basically, it is a marketplace that combines both a restaurant and a tiffin service.
Co-founders :
Aushim Krishnan, Siddharth Sharma and Prateek Agarwal
Artillery Supply :
Bite Club has raised $ 500 thousand from 2 rounds of funding from 5 investors – Alok Mittal, Aneesh Reddy, Ashish Kashyap, GrowX Venture Management and Powai Lake Ventures.
What's Cooking ? :
Bite Club aims to offer food across regional and world cuisines in an affordable price range.
Other promising startups to watch out for in this category are Twigly and Bueno.
On-demand Food Delivery Startups :
Fresh food. Ready-made food. Home-made food. All these expectations are addressed by the startups falling under this category.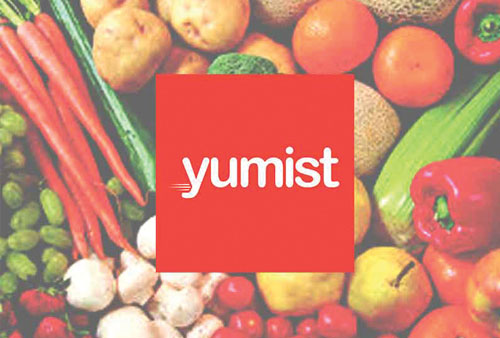 Yumist is an on-demand food ordering platform that delivers readymade, home-inspired, delicious food.
Co-founders :
Abhimanyu Maheshwari and Alok Jain
Artillery Supply :
Yumist has gobbled up $ 3 million from 3 investors till date – Orios Venture Partners, Unilazer Ventures and Steven Lurie.
What's Cooking ? :
Yumist plans to extend its presence to 8 cities by the end of 2016.
Since most orders come from offices, Yumist has started taking orders from desktop in addition to its App version.
Yumist is planning to launch a device for tapless ordering for top customers whose data history of preferences will be available. This will enable the customers to order based on their preferences even without opening the app.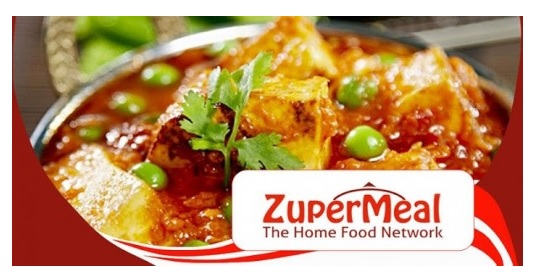 ZuperMeal is a mobile-based platform that enables home cooks to market and deliver their signature dishes to the customers ready-made.
Co-founders :
Pallavi Saxena, Balasubramanian A and Prabhakar Banerjee.
Artillery Supply :
ZuperMeal has already raised a seed funding of $ 2 million from Ravi Saxena and the very famous masterchef Sanjeev Kapoor.
What's Cooking ? :
ZuperMeal envisions reaching 500 towns with close to 60,000 housewives registered by 2020.
ZuperMeal promotes regional specialities thereby paving the way for even smaller towns to get connected.
ZuperMeal is a hybrid competitor of Holachef/Bite Club and Yumist – Delivering home-made food made by our Women squad – The Desi-chefs.
Catching up and scaling up in this category are other food tech startups such as FRSH, iTiffin, Leaping Caravan and Meal Hopper.
Comments
comments