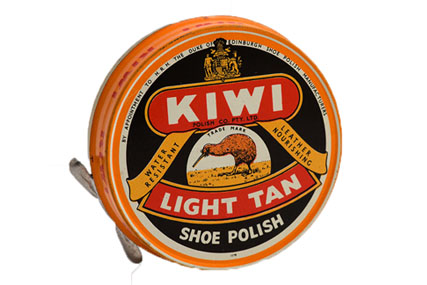 Kiwi, the well-known shoe polish brand was brought into the market by an Australian company debuting the product in 1906 in Australia itself. Later it was acquired by S.C. Johnson. It was such a successful product that it made it expanded to 180 countries in 2005 around the globe.
It is the favorite daily lifestyle accessory of people who wear uniforms because leather shoes and uniforms go hand-in-hand and the shoes do need polishing every day. This is why anyone who wears a uniform whether it is a soldier, teacher, or an office employee chooses Kiwi polish as a must-have product for their shoes.
The reason behind the fall
In the UK, it has become the first preference of people but recent declarations by the company point somewhere else. According to the company's representative, people in the UK have become so comfortable with the work-from-home practice that uniforms have lost demand. Casual clothing is on the rise and people no longer seem to need the shine on their formal leather shoes. The trainers are in more demand as they look stylish and are comfortable at the same time.
It is to be noted that only UK has seen this decline in sales of Kiwi shoe polish, the demand in all other nations is still at the usual high. The foremost reason for this downswing in uniform is being told as the promotion of online working methodology. This might be the biggest change in the working styles of corporates but also has become the leading factor for a company to stop producing and selling in the UK. Due to this decline in the use of formal shoes, even the local shoe menders have been slightly unhappy. They too have shifted their line of work to modern sneaker wear.
The trainers despite their astronomical prices are still a favorite among youngsters. Famous brands like Nike and Adidas sell a pair of sneakers for massive fortunes. But it is just the trends of one small country in the world, Kiwi will still be selling its shoe polish in 180 other countries around the globe. It is not just a brand that sells the product in exchange for bucks, it is a brand for those who know the value of shine on their leather shoes. It delivers the lustre that it promises.
The company will continue to sell its shoe-care products in the UK. Perhaps, with time, the lost glory of shoe polish will be retained. If the 90's themes and old-school trends could be back in vogue, then Kiwi definitely stands a chance to rule the English markets again.