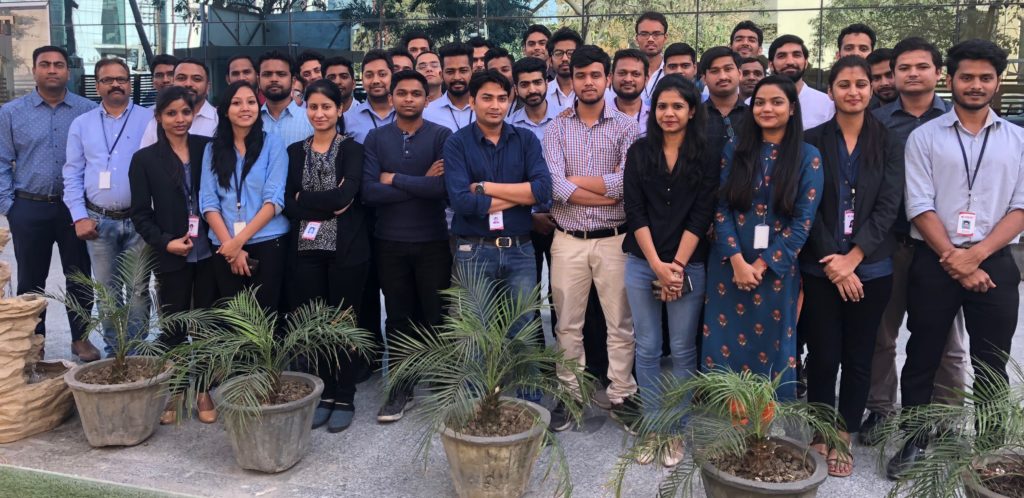 The advantages of Agile methodology has benefited many large and small scale organizations alike. The issue is when one talks about the agile framework, they most often limit it to the development processes and fail to see the actual implication which focuses on helping teams in an evolving landscape and maintaining a focus on the rapid delivery of business value.
For Ratan Srivastava, founder and CEO of Ksolves, this thought encouraged him to take the entrepreneurship plunge and bid goodbye to his corporate job to chart his own path in the startup world.
How It Started
Before launching his own company, Ratan has worked with many blue-chip companies in his corporate career and had been doing exceedingly well in his job in accordance to the usual corporate standards of promotions and salary growth.
However, somewhere he always felt a little constrained as a problem solver in a vast corporate set-up and wanted agile methodology in different aspects of business including business development, HR, Finance, etc. Luckily for him, two of his knowledgeable and experienced friends left their corporate careers and came on board to join him in his venture.
Ratan's boutique IT solutions firm primarily focused on emerging technology and completely orienting by serving US/Europe based clients. In order to cater to the escalating growth, the firm was officially incorporated as Ksolves India Pvt. Ltd in 2014 for a global appeal.
As a managed services provider, Ksolves has made a name for itself in various verticals, including Big data implementation, cloud-based technologies like AWS and Salesforce cloud, Serverless application development, Hybrid and native mobile applications, Application architecture consulting, and Digital Marketing.
The organization now houses a talent pool of more than 50 members who face competition from similar sized IT firms based out of India, Russia, Israel amongst other nations who cater to typically same type of clients.
Ksolves' Agile Playbook for ensuring Customer Satisfaction
Ksolves' commitment on solutions over services, a fast and agile delivery schedule and flexibility to quickly adopt to ever changing business needs without necessarily going through rounds of requirement gathering, estimations and delivery has made it an obvious choice among its competitors.
As a matter of working philosophy, Ksolves works hard to keep both client and employee concurrently at center of its existence. This has helped in keeping attrition at single digits, which is a rarity for small Indian IT company. Long tenures by employees help Ksolves in retaining client specific knowledge and clients appreciate this.
Ksolves also takes pride in keeping delivery organization very flat which means clients have direct access to each person working on a project. This eliminates hierarchy led inefficiencies in two-way communication required for such fast-paced IT development modules.
Journey to being the best
As any startup in the IT services industry, Ksolves has had its moments of ups and downs. Fortunately, it has bee more ups that downs in their case owing to the big bold steps they have taken in their journey.
One core responsibility assumed by everyone in the organization is to work on things which others in the market are not offering and this has helped them in their mission to be the best in what they do and set a milestone for everyone in the sector.
"For us, each customer matters equally, irrespective of the nature or volume of the work. Hence, we tailor our solutions according to the respective needs of our clients. Our this quality has helped us acquire clients from all over the country, including first-world nations like the US, UK, France and Italy etc" says Ratan.
The mission of the organization is to make lives of the clients easier by solving their technology problems with precision and talent. The team not only believes in providing feasible solutions to the clients but providing the solutions on time.
One of the tangible outcomes of this mission is that while the IT-BPM sector in India expanded at a compound annual growth rate (CAGR) of 11.14% to reach $154 billion in fiscal year 2017, the bootstrapped organization has managed to grow with a revenue CAGR of 27 percent during the same period.
Also Read: Lean vs Agile – Dawn Of Startup Strategies!
Comments
comments