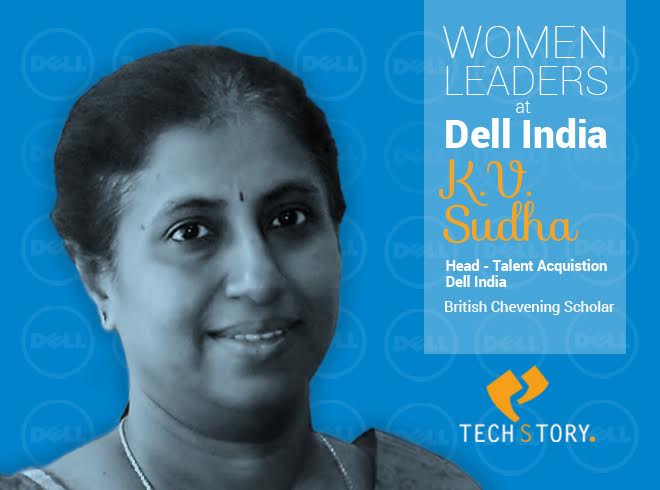 K V Sudha serves as Executive Director, Systems Management Engineering, in the Enterprise Solutions Group of Dell India. She has been in Dell since October 2007 & prior to the present role worked as Director, Validation in the Enterprise solutions group.
Basically an Electronics engineer, Sudha holds a post graduate degree from BITS Pilani & been on the Executive Management Program of IIM Bangalore. She has also been a recipient of Chevening Scholarship, awarded by the British government.
In this interview with Ms K V Sudha, we spoke to her about her role and the opportunities and challenges that come with it, why more youngsters should be aspiring to be in technology and life as a woman in technology.Below is the interview. Enjoy reading !
Tell us about your role as the Director of Development Engineering at Dell. What are some of the responsibilities and challenges that you face on a daily basis ? Why should the younger generation aspire to be in this role?

My role involves managing a product portfolio which provides the systems management functionality to Dell's Enterprise servers. My responsibilities include the deliverables in the roadmap, contributing to the portfolio strategy, nurturing the innovation culture in the organization and keeping the stakeholders engaged. The challenge of the job lies in keeping the highly talented team motivated, giving them an eco-system to grow & thrive and at the same time ensuring that the business goals are exceeded!
As a Director of Development Engineering what are some of your key priorities for your people?
My main focus is to deliver high quality products at the right time to market. This would involve developing and maintaining a highly-skilled, innovative and motivated team. Hence the team's priority would be capability development, innovation and engineering rigor.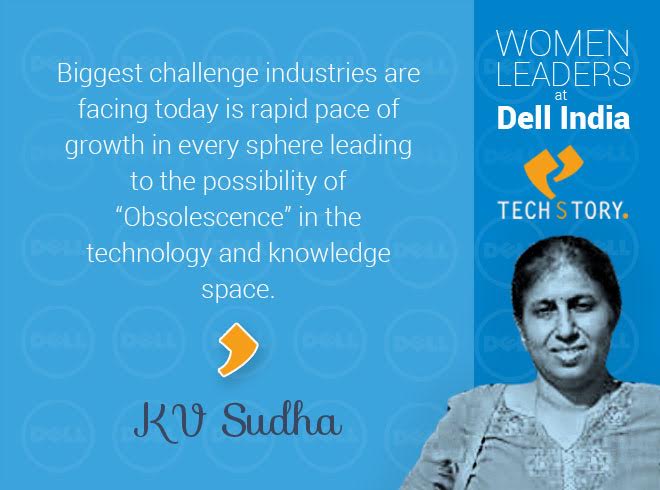 What are some of the biggest tech challenges that the world faces today? What do you think are some of the most important tech related problems that the world will end up working on for the next 20 years?
The biggest challenge according to me is the rapid pace of growth in every sphere and keeping up with it. This leads to the problem of "Obsolescence" in the technology and knowledge space. People in our industry need to make sure that we can cope and be "Current" in the knowledge economy.
What would be your message to youngsters trying to get into the field of technology?
It will be a fun ride, but be ready to work very hard. It is only then that you can play hard.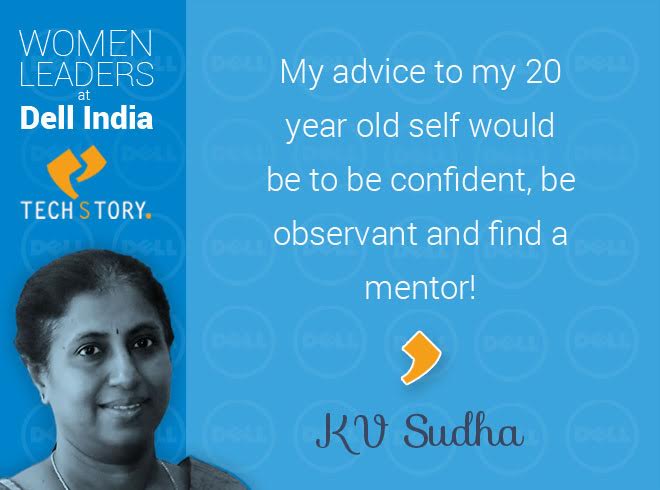 What would be your advice now to your 20 year old self?
Be confident, Be observant and find a mentor!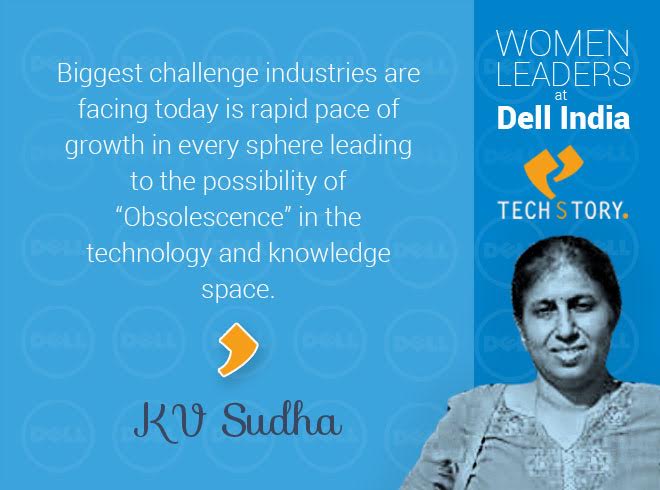 Technology as a field is predominantly dominated by men. Are you seeing this trend changing? What steps should be taken to get and keep more women in the tech workforce?
The trend is not changing very drastically, except that we have a lot more numbers at the entry level.  As one grows in a particular career, the number of women who stick around reduces. It is not difficult to get more women to the tech workforce, but the challenge is to retain them. While I could go on & on about organizations supporting flexible hours and on-site child care, I think society as a whole needs to be more accepting and accommodating of working women. Families could and should play a large role in supporting and facilitating their growth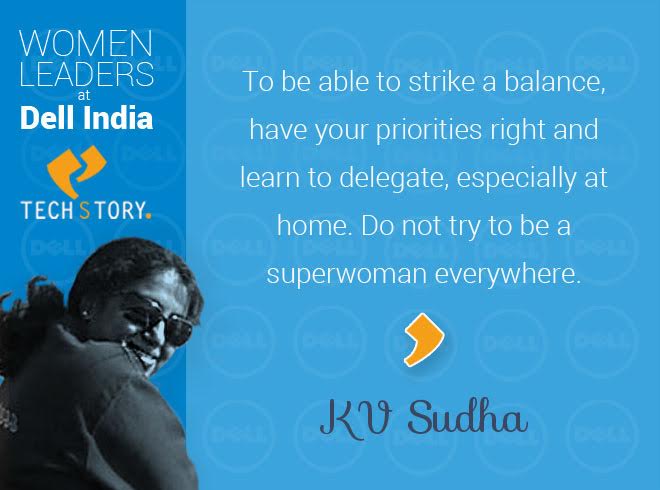 Being a woman, was it more difficult for you to climb the ladder? What would be your message to all the women trying to climb the corporate ladder – especially in terms of striking a balance?
I might be one of the fortunate few. My gender has never been a road-block in my career. I have had good role models to observe and imbibe from, and an extremely supportive family. My message would be: to be able to strike a balance, have your priorities right and learn to delegate, especially at home. Do not try to be a superwoman everywhere!
There is a lot of debate around whether or not women can have it all – your comments on the same
You can have it all if you manage the expectations optimally.