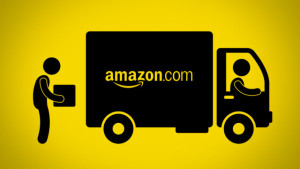 23 May 2016, India :
Amazon India has discreetly updated its return policy for electronic items. As per the new guidelines , electronics are no longer eligible for refunds. However, customers can still get defective items replaced. It is important to note that this is applicable only for products that are fulfilled by Amazon.
Amazon has enforced a similar policy for large appliances such as air conditioners, refrigerators, washing machines, dishwashers and microwaves, besides furniture.
The Seattle-headquartered company, which is gradually catching up with Indian rivals Flipkart Ltd, had in February applied a similar strategy for mobile phones.
A statement on Amazon's website reads, "Mobile phones, tablets, laptops, desktops, monitors, cameras and camera lenses that are fulfilled by Amazon are not eligible for refund and have a replacement only policy. In case you have received a defective or a damaged mobile phone, tablet, laptop, desktop, monitor, camera or camera lens that is fulfilled by Amazon, you will be eligible for a free replacement by the seller as per the product replacement policies provided on Amazon.in," according to the company.
Amazon India offers more than 55 million products from more than 85,000 sellers. In comparison, Flipkart offers more than 40 million products from more than 90,000 sellers while Snapdeal offers more than 35 million products from 300,000 sellers.
Amazon generated more sales in October-December last year than it did in all of 2014. Amazon's gross sales, net of discounts and product returns, jumped 250%. In the January quarter, its volumes or number of shipments grew 150%. Snapdeal reported growth of 90% in gross sales, including discounts and product returns, for the year ended March, and its growth fell in the second half of the year.
Comments
comments