In our country where internet penetration is increasing, where discretionary spending per person is increasing and is bound to grow in the future, Preeta Sukhtankar has come up with a new business model that is bound to hugely benefit from these two factors. Preeta Sukhtankar in November 2012 launched The Label Corp, an e-commerce company in India that taps into the expertise of celebrities and aims to build India's first "editorial" e-commerce brand.
[box type="shadow" align="aligncenter" ]As one of the few specialty online labels in the country,The Label Corp provides tastefully-curated, signature and rare-to-find products to the discerning Indian audience. It has three brands called The Home Label with Suzanne Khan, The Closet Label with Malaika Arora Khan and The Trunk Label with Bipasha Basu. [/box]
"We are trying to establish a private label.  We are not looking to compete with e commerce websites. We are in competition with other Indian labels like a Fab India , Good earth or even Biba. Our customer loyalty and GMV have expanded/ increased since people come back constantly – about 40 % returning customers exist."
says Preeta.The Label Corp has 3 private labels that retail online, each curated by celebrity taskmasters.
www.thehomelabel.com Styled by Sussanne Khan launched in November 2012 curates home accents that are inspired by world wide trends and developed in-house. Their home accessories are carefully hand picked to make sure every space in your home is unique and specially "you"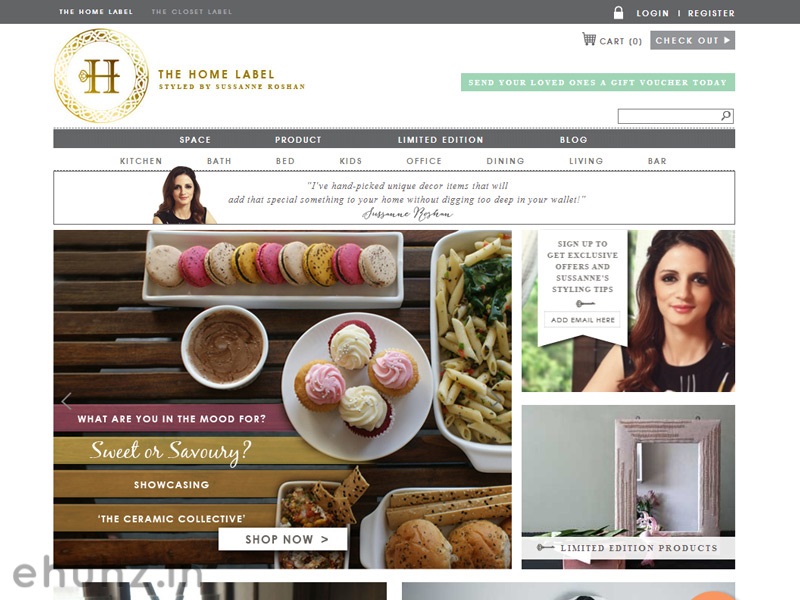 www.theclosetlabel.com Styled by Malaika Arora Khan launched in May 2013 offers everyday effortless style at affordable prices.The collection is made  for the real woman and works for every mood and season.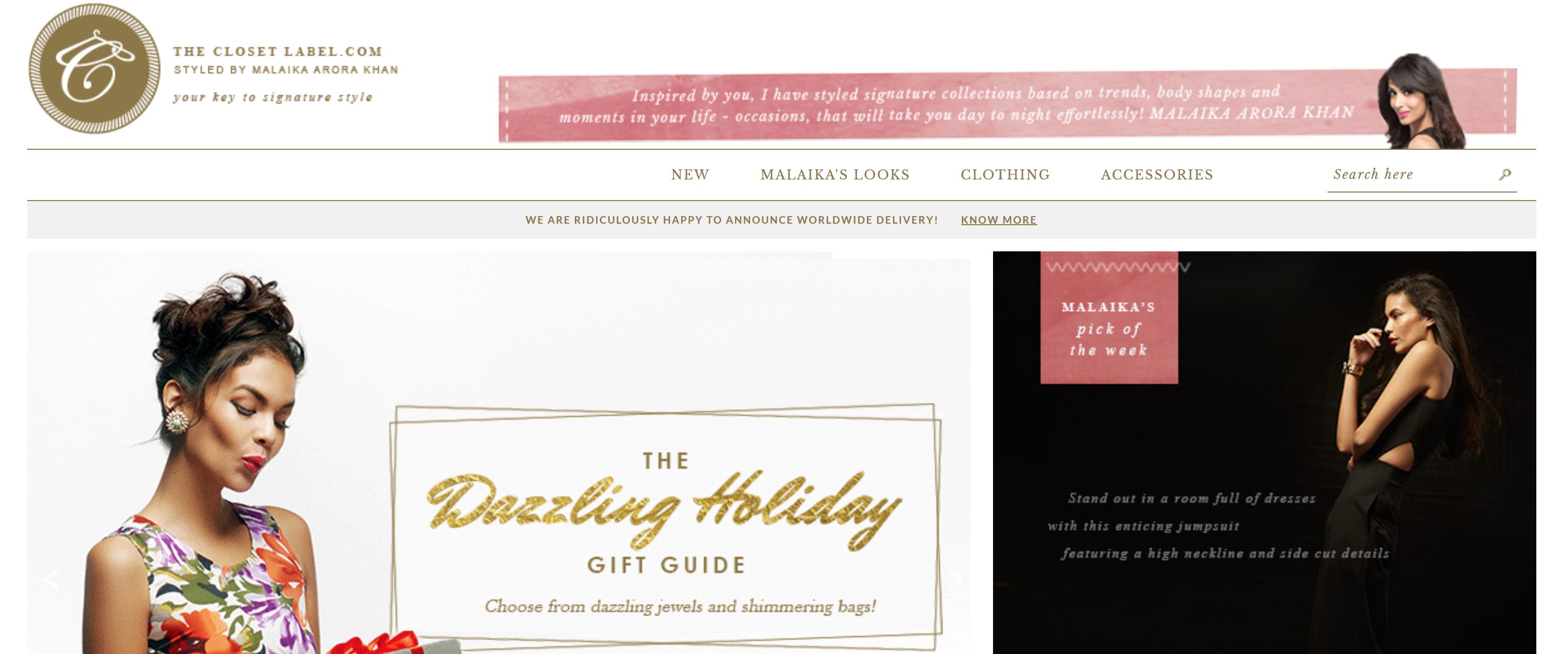 www.thetrunklabel.com Styled by Bipasha Basu launched in December 2013 offers statement bags,shoes and accessories that lend themselves well to completing a look. These accessories are skilfully crafted and unique in their own way and make sure you make a statement.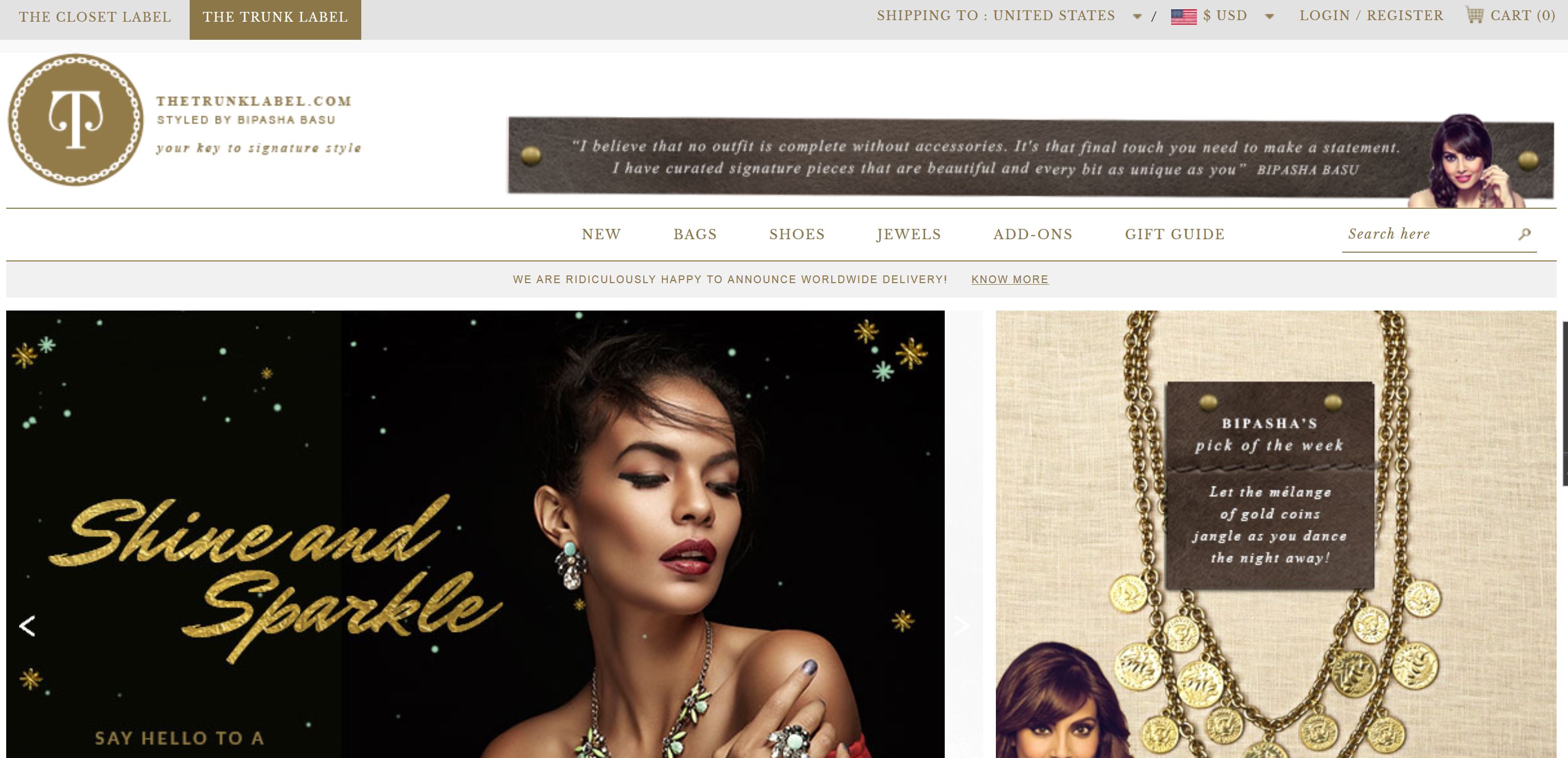 "We meet the style needs of the working, independent city dweller with a unique tastemaker backed model where our celebrity Creative Directors help curate an assortment of products that are in keeping with worldwide trends.A refreshing editorial perspective that supports our carefully chosen products, guides our consumers in making informed choices that help express their own, unique style."
explains Preeta.The company seeks to deliver an inspiring and expert-guided retail experience like no other.Preeta Sukhtankar is the founder of The Label Corp. Preeta Sukhtankar comes with 15 years of experience in the entertainment and content industry in India. Prior to founding The Label Corp, Preeta played the role of Vice President & Publisher at L'Officiel and Seventeen magazines respectively. She was also director at MTV and Business Head at Percept D' Mark.Combining her experiences in media and branding, Preeta started this unique e-commerce company The Label Corp in 2012.
"I believe that content is disguised form of marketing. They go hand in hand.This statement says a lot about how an eCommerce company can be built, how carving a story around a product can attach so much more value to it and make it special for the customer"
she adds.The company has been exceptionally successful since its inception in 2012.They have a Pan India presence online and deliver worldwide. The current team size is about 30 . The Label Corp has grown over 50x since launch (GMV) in 2012. The company today has 3 labels under its belt and is planning to launch 2 more labels in the next 2 years.Their product categories have increased to over 2000 products. They have also recently launched our exclusive collaboration with E commerce giant Amazon India.
The company is looking into our next round of funding. They are already in the process and have mandated an investment banker for the same.
Comments
comments