Binance, one of the world's largest cryptocurrency exchanges, is facing a massive withdrawal rush from its users after the Commodity Futures Trading Commission (CFTC) filed a lawsuit against its parent company, Binance Holdings Ltd., for allegedly allowing US residents to trade derivatives without being registered with the agency.
According to reports, Binance users withdrew a staggering $1.6 billion worth of cryptocurrencies from the exchange within a 24-hour period after news of the lawsuit broke out. This is the largest single-day outflow of funds from Binance since last year's "Black Thursday" market crash.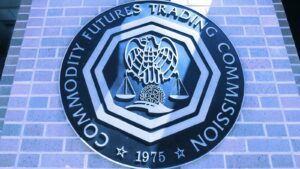 The CFTC's lawsuit against Binance alleges that the company allowed US-based customers to trade futures and other derivatives products without registering with the agency. The CFTC claims that Binance allowed US customers to access its platform through a number of different methods, including VPNs, which allowed them to bypass the platform's geoblocking measures.
Binance has denied the allegations, stating that it has always been committed to complying with all applicable laws and regulations in the countries where it operates. However, the company has also acknowledged that it needs to improve its compliance procedures and has vowed to work with regulators to ensure that it does so.
The withdrawal rush from Binance could be a sign of growing concerns among cryptocurrency investors about the regulatory risks associated with using unregulated exchanges. While cryptocurrency is still largely unregulated in many parts of the world, regulators in the US and other countries are increasingly cracking down on exchanges and other platforms that allow trading of cryptocurrencies.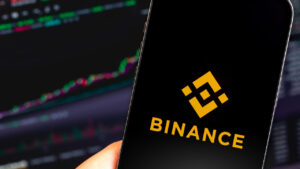 Binance is not the only exchange to face regulatory scrutiny in recent months. Other exchanges, including BitMEX and OKEx, have also faced legal challenges from regulators in various countries. These developments have raised concerns among cryptocurrency investors about the long-term viability of unregulated exchanges and the need for greater regulation in the industry.
Despite the withdrawal rush, Binance remains one of the largest and most popular cryptocurrency exchanges in the world, with millions of users worldwide. The exchange has also recently launched a number of new products and services, including a decentralized exchange, a crypto debit card, and a staking platform.
It remains to be seen how the regulatory challenges facing Binance and other cryptocurrency exchanges will affect the industry in the long term. However, it is clear that regulators are increasingly taking notice of the cryptocurrency market and are taking steps to ensure that it operates in a safe and transparent manner.
Comments
comments