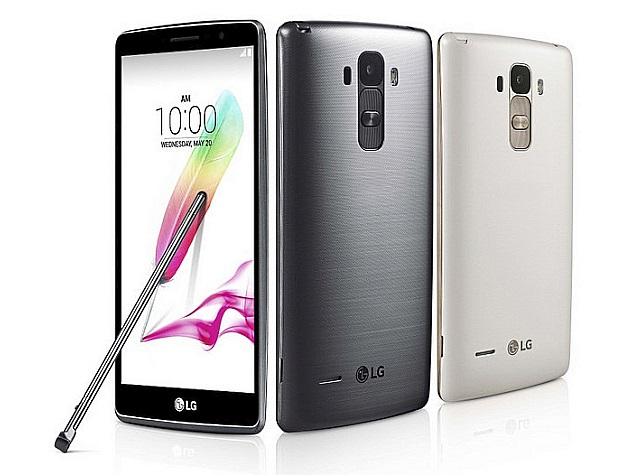 17 February, 2016, USA: LG is all set to allure the global tech market with its new gadget called 'LG Stylus 2'. This 5.7 inch screen gadget is the sequel of G4 stylus, which was launched in May last year. The new version of phablet has the screen size similar to that of previous one. However, company has managed to reduce the thickness of Stylus 2 to 7.4 mm from 9.44 mm in the previous model.  The reduced thickness has also made the new model bit lighter as its weight has dropped down to 145g from 163g. The additional feature of the phablet includes SD card slot for external expandable memory and 3, 000mAh removable battery.
Another change is a tweak to the bundled stylus, which LG is now calling a 'pen'. It says the new stylus has a 'nano-coated tip' for, it claims, enhanced accuracy vs the rubber-tipped stylus of 2015's phablet. It also comes with a new Calligraphy Pen font; this technology helps the user to write smoothly on the device and gives the feeling as if they are writing with fountain pen, company claims.
There is another security feature which makes this phone stands-out against all odds in the market is its alarming message facility. The phone pops out a warning message when the handset is deducted to be in motion with an empty stylus bay. This phone works on Android 6.0 and has 1.2 GHZ Quad-Core Chip inside with 1.5 GB RAM and 16 GB of internal storage memory.
Pic- NDTV Gadgets