The crypto on-chain intelligence company Glassnode uploaded a report showing that Litecoin addresses surpassed 170.5 million a few days ago. With this recently released data, Litecoin has more unique addresses than other blockchain networks like Ethereum (ETH).
What Is Litecoin (LTC)?
Litecoin (LTC) is a cryptocurrency created from a fork in the Bitcoin blockchain in 2011. It was initially designed to address the developer's concerns that Bitcoin was becoming too centrally controlled, and to make it more difficult for largescale mining firms to gain the upper hand in mining. While eventually unsuccessful in preventing enterprise miners from taking over the lion's share of Litecoin mining, the cryptocurrency has reworked itself into a minable coin and a peer-to-peer payment system.
One of Litecoin's original missions was to discourage enterprise-sized miners from gaining control of the mining process by using a different encryption method. However, miners quickly adapted their specialized machines and continued to grow their mining capacity.
Litecoin is minable using ASIC miners, much like Bitcoin is. A block within a blockchain stores transaction information. The block is verified by mining software and made visible to any system participant (called a miner) who wants to see it. Once a miner verifies it, the next block in the chain is created, and Litecoin is rewarded.
Litecoin progress
Litecoin has moved away from its mining ecosystem dominated by individual miners to a corporatized setup, where large mining pools run by tech firms account for an overwhelming majority of Litecoin mining.3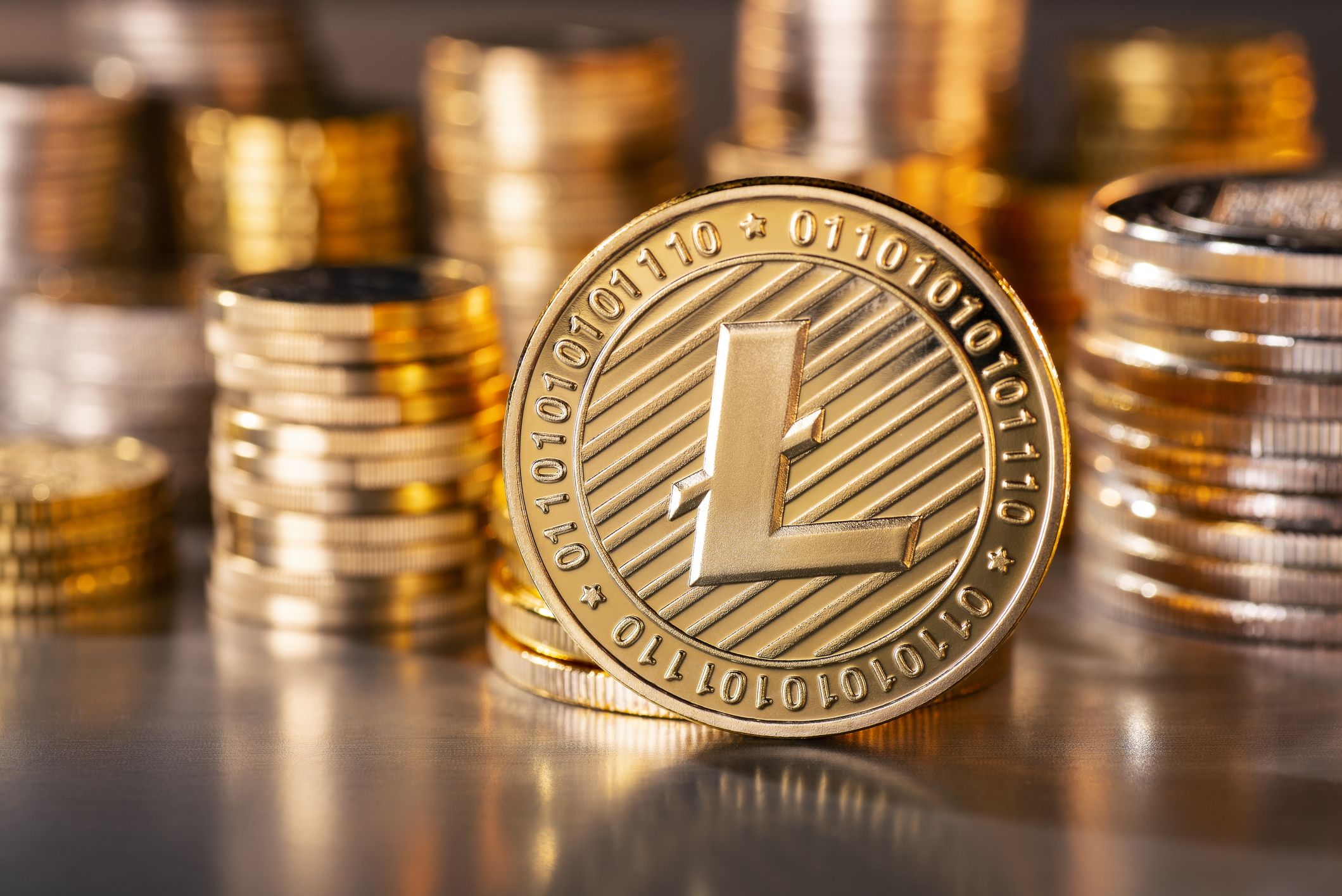 It has a much lower market capacity than more popular coins. However, it is still one of the most traded cryptocurrencies, maintaining a position within the top 30 coins out of the more than 18,000 tracked by CoinMarketCap.4 This demonstrates that it is still a popular cryptocurrency but doesn't have the investor interest that Bitcoin and some newer coins have.
Litecoin vs Ethereum
It is difficult to determine how investors, traders, cryptocurrency fans, governments, and the general public will treat Litecoin in the future. Cryptocurrency is being scrutinized by governments, more cryptocurrencies are being created every day, and the markets are volatile.
Litecoin is a cryptocurrency designed for peer-to-peer transactions. Ethereum is an ecosystem that runs on a global virtual machine that powers many different cryptography-based technologies. Ethereum has a token, ether (ETH), used to facilitate transactions within the Ethereum blockchain. In terms of value, ETH generally ranks in the top five and has more trading volume. Which is better depends on your interests, goals, and intended uses.
What will happen in the future remains to be seen. Nevertheless, this recent increase in unique wallet addresses on the Litecoin network is remarkable and it could continue growing if a new bull market starts in the crypto space. Whether this will happen remains to be seen as Bitcoin has recently surpassed $21,000 for the first time in multiple months and after being traded below $17,000 for several weeks.
Litecoin is the 15th largest cryptocurrency in the world. LTC is larger than Shiba Inu (SHIB), Chainlink (LINK), or Monero (XMR). It also has a market capitalization of $7.34 billion. In the last 7 days alone, Litecoin grew by 6%. This price increase is heavily linked to Bitcoin's recent expansion and the growth that many other virtual currencies experienced in recent days and that could continue in the future.