According to reports, more than one third members of the US Parliament have received campaign funds from bosses of Crypto Giants. Around 196 politicians have been identified who had received money from Sam Bankman-Fried or other senior executives at FTX.
Crypto Exchanges pouring money to market
"With a multi-billion dollar market capitalization, crypto is here to stay. It's not going anywhere. New York City should and must embrace crypto if it is to remain the financial capital of the world," wrote Torres, who sits on the House Financial Services Committee.
Torres failed to mention two upcoming fundraisers industry backers were throwing for him in April. Crypto investors Ben Horowitz, Anthony Albanese and Chris Dixon — leaders at venture capital firm Andreessen Horowitz — hosted the "Ritchie Torres Ethereum Fundraiser" at the swanky private nightclub Zero Bond in New York City on April 13. One of the invites promised "cocktails and conversation" with Torres, asking donors to contribute between $500 and $5,800 to attend the event. Another invite suggested donors contribute in ether, a type of cryptocurrency that's trading at around $2,000.
Torres' op-ed and his ongoing support in Congress point to the crypto industry's growing influence in Washington, D.C. Not only has the industry hired more than 200 officials and staff from the White House, Congress, Federal Reserve and political campaigns, according to the Tech Transparency Project, crypto executives have contributed more than $30 million toward federal candidates and campaigns since the start of the 2020 election cycle, according to Federal Election Commission records.
Those investments have begun paying dividends as crypto executives landed hearings on Capitol Hill and helped to secure backing for amendments to President Joe Biden's $1 trillion infrastructure bill, congressional aides say.
Spent money on mid term elections
The cryptocurrency industry had spent millions of dollars on U.S. midterm election races during a year of heavy losses and upheaval in the sector, which hopes to gain sway among legislators as Congress debates tighter regulation of digital assets.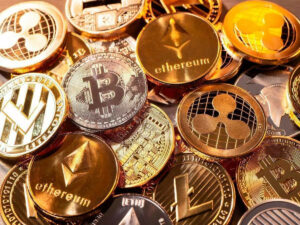 Crypto evangelists view 2023 as a critical year for regulation, with Congress expected to make progress on legislation on digital commodities and stablecoins, a type of cryptocurrency pegged to the U.S. dollar. Crypto companies are eager to back industry-friendly political candidates.
The election comes at a time of turmoil for the crypto industry. Bitcoin's price has swooned about 70% from its peak, investors are more worried about the risk of crypto assets and on Tuesday, crypto giant Binance tentatively agreed to buy FTX's non-U.S. unit to help the rival exchange cover a "liquidity crunch." FTX's CEO Sam Bankman-Fried has far outspent all others in the crypto industry. His contributions of nearly $40 million to campaigns this election cycle make him the sixth-largest individual donor in the United States,
The vast majority of his spending was in support of Democrats. The deal with Binance announced by Bankman-Fried on Tuesday marked an abrupt change in fortune for the crypto entrepreneur. Ryan Salame, CEO of an FTX subsidiary, was the 14th biggest individual donor on the list, giving more than $23.6 million, all to Republicans, including $11,600 backing the campaign of Rep. Alex Mooney, a Republican from West Virginia.