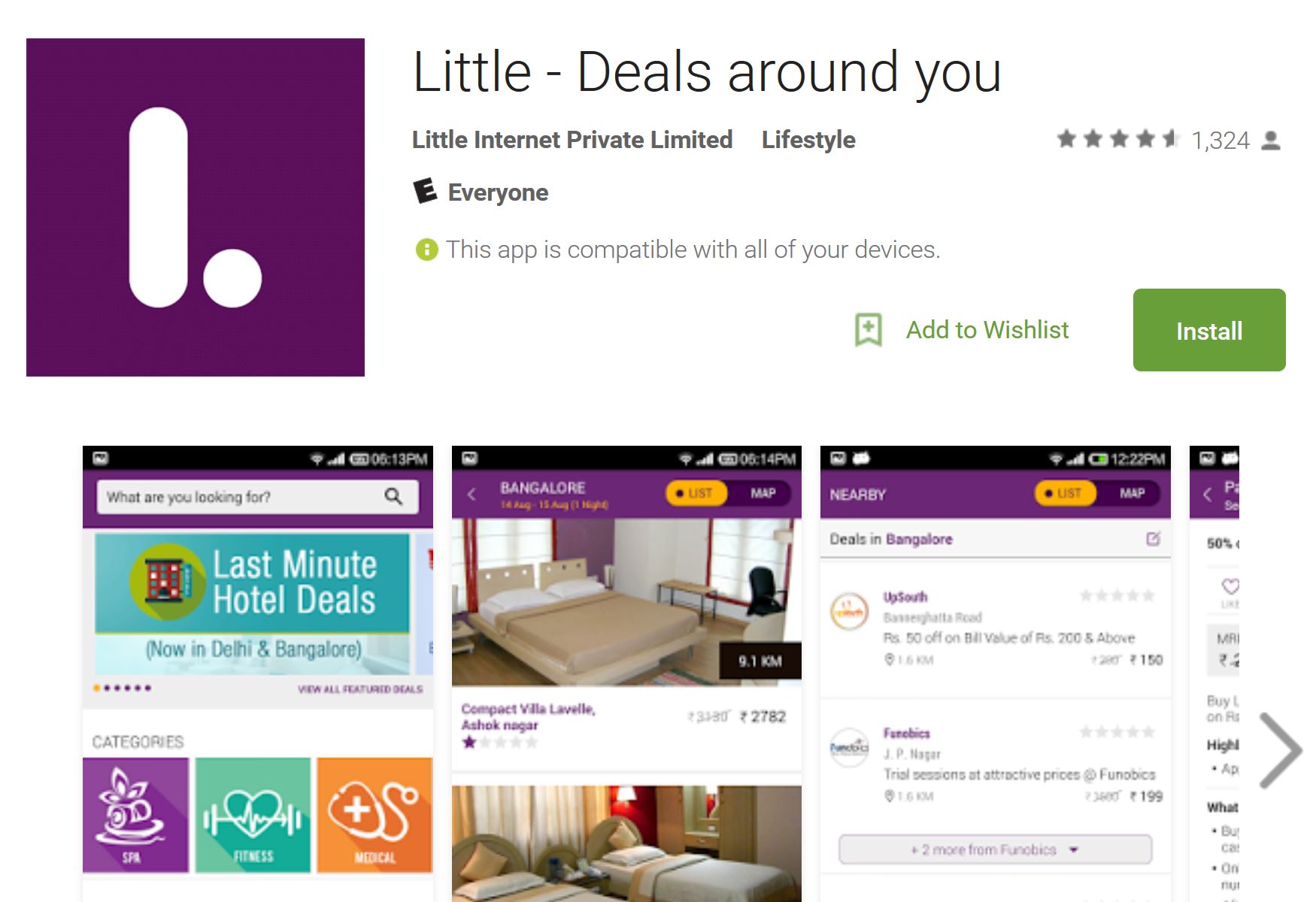 Product Management and Merchant Acquisition will be key areas of focus
● Wishy Arora, formerly with Cleartrip, joins as VP – Products
● Suraj Panigrahy comes in from '69 Seconds 'as VP – Sales and Merchant Acquisition
● Little already has on board 5000+ merchants across Hotels, F&B, Movies and Health & Wellness
 Bangalore, September 3, 2015: Little, pioneering'app only' marketplace in the Online to Offline space (O2O), today announced the appointment of two senior hires.  Suraj Panigrahy, formerly with'69 Seconds' joins as VP, Sales and Merchant Acquisition and Wishy Arora from Cleartrip joins as VP Products. Launched in July 2015 with $50Mn funding led by Paytm, SAIF Partners and Tiger Global Management among others, the 'Little' app aims to be both a discovery platform for lifestyle consumers and a significant sales channel for merchants. Little is founded Manish Chopra and Satish Mani, who previously founded Zovi.
Suraj Panigrahy, an experienced IT Sales professional has lived and worked across North America and Europe. Prior to joining Little, Suraj worked with companies such as Wipro, Hexaware and NTT Data. Before joining Little, he was CEO and co-founder of '69 Seconds', a start-up in the QSR business, and helped grow it from concept to multiple chain outlets, in just 2 years time. In his role as VP – Sales and Merchant Acquisition, Suraj will be the driving force in bringing the best merchants operating in the consumer lifestyle space on the 'Little' platform, thus enabling 'Little' to have the largest and deepest merchant ecosystem.
An IIM Lucknow Alumnus, Wishy Arora most recently was Senior Product Manager at Cleartrip, where he was managing Cleartrip's mobile apps portfolio. Before that he headed Global Product Marketing for Subex Limited. Wishy and his team will focus on ensuring that consumers are able to access the most relevant deals, most conveniently and in as secure an environment as possible.
Speaking on the appointments, Manish Chopra, CEO and Co-founder of Little said, "We are excited to welcome Suraj and Wishy onboard. Wishy comes with the fabulous experience of building a much admired mobile product at Cleartrip and Suraj brings to Little, considerable  experience in working with large technology businesses and hands-on retail knowhow with his QSR venture. Both will be key to scaling 'Little' rapidly and making it, the de-facto 'go – to' mobile app in the O2O space. The new appointments are an indication of the kind of ambitious people plans at 'Little' and there will be more to come soon!"
Suraj Panigrahy, VP Sales and Merchant Acquisition said, "Getting the best of merchants on board will be key to making 'Little' a truly single stop shop for delighting our customers. I consider this new role a great opportunity to make a significant difference to the retail ecosystem in the country."
Wishy Arora, VP Products said, "O2O is one of the largest untapped opportunities in the Indian consumer mobile space today. At 'Little', we are building a unique set of technology and supply-side capabilities to crack this opportunity, and I am excited to take on the challenges that lie ahead of us and make Little a huge success."
Little has already enrolled 5,000 merchants across 11 cities. By March 2016, Little will offer 50,000+ deals across services like restaurants, movies, hotels, salons, gyms, spas and is expected to hit a GMV run rate of $170 million.
Comments
comments