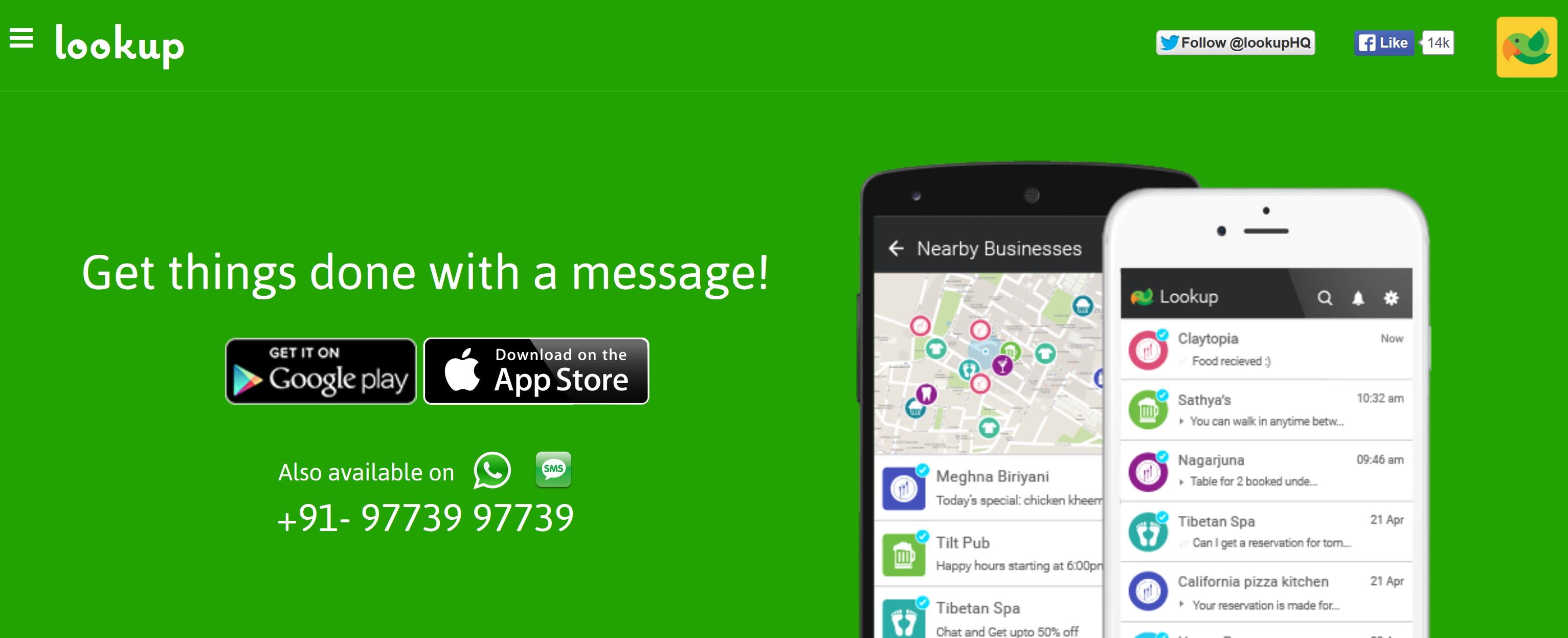 Users can now get all products from local stores delivered on time through Lookup
New Delhi, 3rd September 2015: Hyperlocal mobile messaging app Lookup in association with Roadrunnr introduces deliveries across Bangalore, Mumbai and Delhi. With this association, any store keeper who wishes to provide deliveries can now do so when they get an order through Lookup.
Together, Lookup and Roadrunnr will empower the small stores to manage their businesses better. There is no minimum order; users can order anything from their local stores ranging from food, groceries, medicines, electronics and much more. The link for tracking the delivery will also be sent in chat.
"Logistics has time criticality and optimum routing challenges and this can be solved only through an approach augmented with excellent operational skills. By partnering with Roadrunnr, we can enhance our technology platform, expand nationally and build a dense delivery network that will benefit all our retailers and customers with quick access to everything" says Deepak Ravindran, CEO, Lookup.
Roadrunnr, a Bangalore based startup caters to merchants, restaurants and e-commerce companies, managing their deliveries in a cost effective manner while adhering to service level agreements. It now plans to take this model across India and develop the largest fleet of on demand hyperlocal delivery carriers in the country.
"We see Lookup as a serious player in the hyperlocal e-commerce space. Lookup's customer experience coupled with Roadrunnr's p2p logistics is a game changer" says Mohit Kumar, co-founder & CEO, Roadrunnr.
Now, traffic, weather, bumpy roads, inappropriate vehicles, parking problems and other obstacles would never stop delivering products on time. One can get medicines, groceries, food and other products delivered at their doorstep by just chatting with stores through Lookup.