Lucid Group is cutting its car production numbers by almost 40% for the year 2022. Which led to published shares of up to 14%. The EV maker stated that the supply chain constraints and parts quality issues are the reasons behind the changes. Initial expectations were around 20,000 units, now it has reduced to 12,000 units- 14,000 units.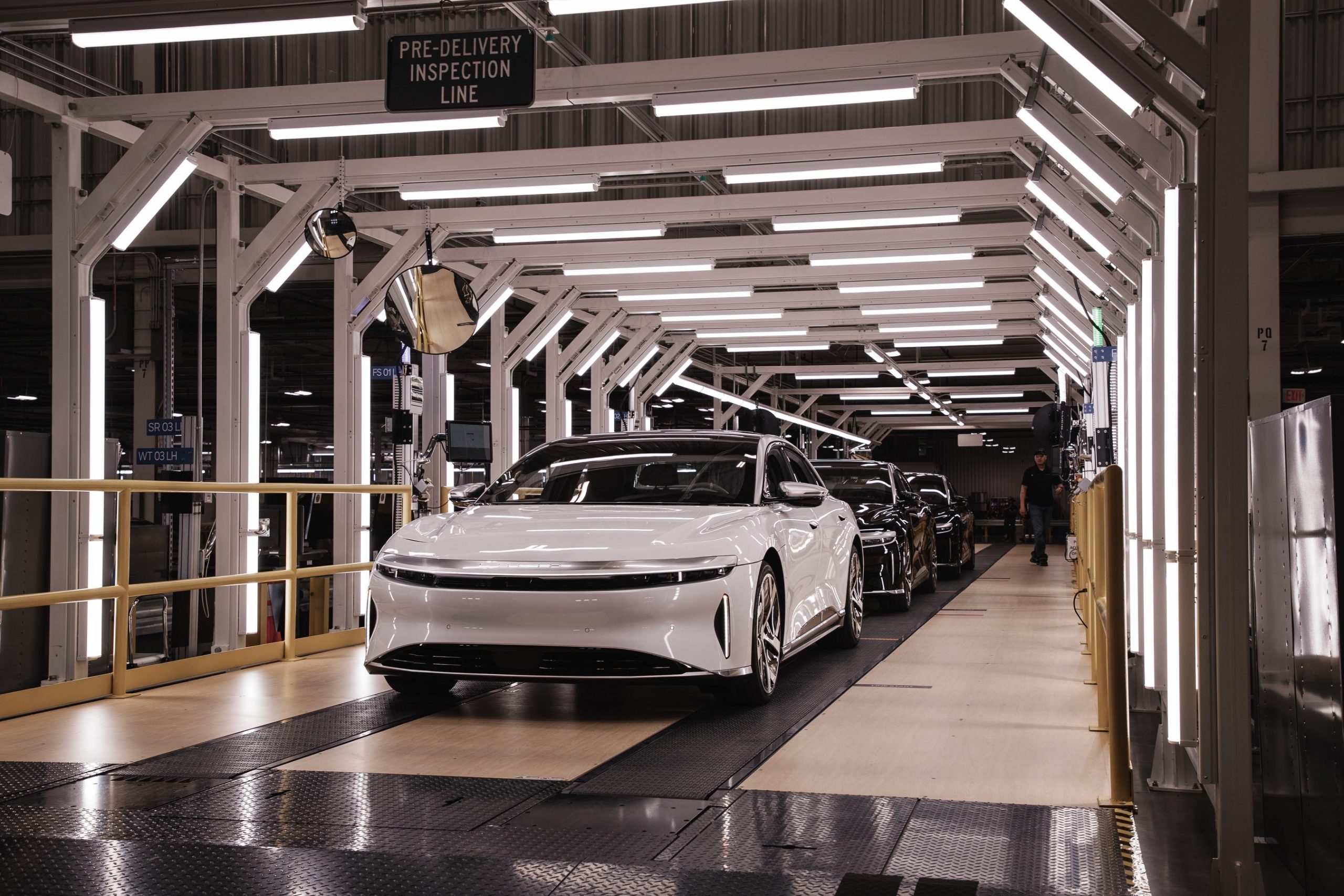 Lucid CEO Peter Rawlinson said in a statement, "This reflects the extraordinary supply chain and logistics challenges we've encountered and our unrelenting focus on delivering the highest quality products. We remain confident in our ability to capture the tremendous opportunities ahead given our technology leadership and strong demand for our cars."
Rawlinson, on a call with investors Monday, said the problems are more to do with commodity parts such as glass and carpet rather than an ongoing global shortage of semiconductor chips. He said the problems are with a handful of its roughly 250 suppliers. Lucid sells its first electric vehicle at $169,000, called Lucid Air Dream Edition. The company has produced more than 400 vehicles since the beginning of the fall last year. More than 300 units have been delivered to customers so far, where 125 units were sold in the fourth quarter.
Delays
Rawlinson said Lucid also will delay its second vehicle, an electric SUV called Gravity, to the first half of 2024. It was initially expected in 2023. He said the delay is to refine the product and give more time to impose best practices from launching the Air.
Initially Lucid announced its production forecast during the fourth quarter reporting results. The automaker reported a loss of $1 billion during the fourth quarter on revenue of $26.4 million. It lost $4.8 billion in 2021, the company reported. Shares of Lucid, which went public in July through a SPAC deal, closed Monday at $28.98 a share, up by 10%. The company's market cap is $47.7 billion. Lucid said customer reservations now exceed 25,000 units, reflecting potential sales of more than $2.4 billion. That's up from 17,000 units in November. Lucid also confirmed plans to build its first international assembly plant in Saudi Arabia. Rawlinson said the plant is expected to begin production in 2025. Maximum capacity is slated to be 150,000 units, he said.
In addition to this, it is to be noted that the ongoing Ukraine crisis is expected to further limit the production capacity of global automakers. Valuable medals and other raw materials are to be acquired from the countries that are currently at war. This year is predicted to be a tough year for automakers.