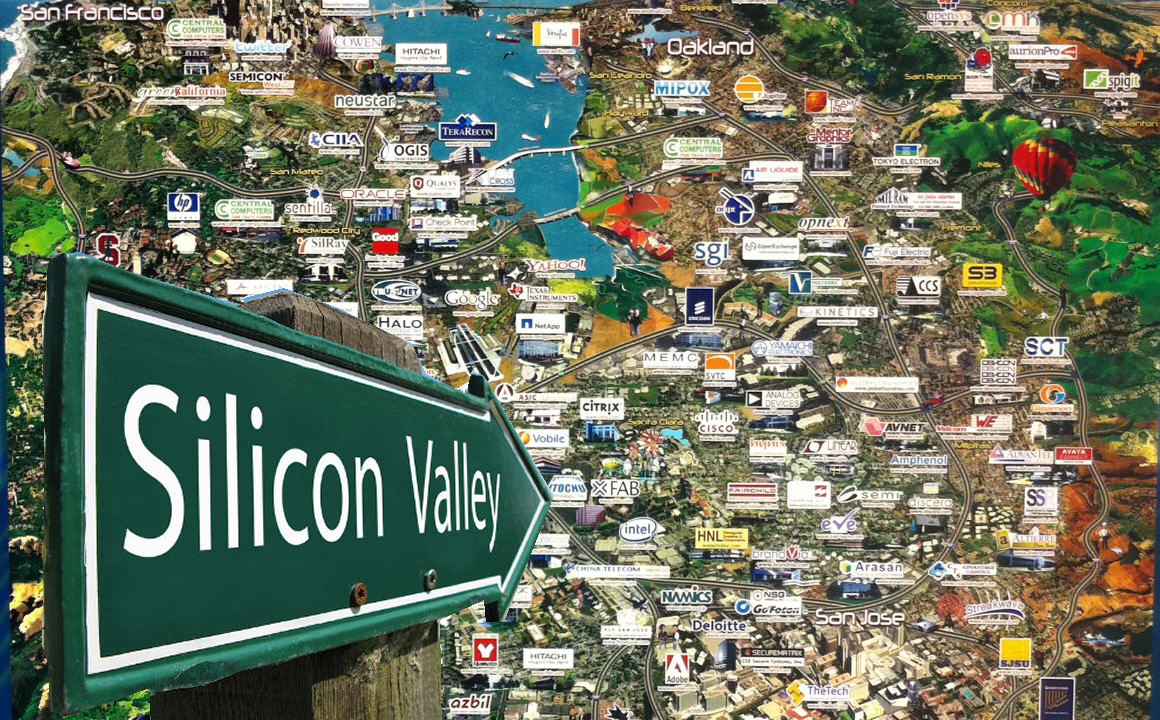 As a startup founder, I have always heard so much about the Silicon Valley and for a long time have been curious as to what the buzz was all about! During my recent (and my first) visit to the Valley, the answer was about to hit me !
The place breathes startups! You cannot walk for even 5 minutes without overhearing someone talking about startup ideas or about recent tech innovation. Every person you speak to tells you about some awesome work being done by the startup he or she knows. This one of a kind place is buzzing with ideas and daring entrepreneurs who are all determined to make the world a better place through their venture. The buzz is inspiring and is extremely addictive !
In 2015, about 50% of total venture capital funding in the USA happened in the Silicon Valley and San Fransisco area. About 51 new tech companies launched every month in the San Francisco Bay area. And as one looks at the statistics, one cannot not wonder as to what make the Silicon Valley so special? What is it about this place that drives so many founders to migrate here every year?
After having lived in and having closely interacted with entrepreneurs in at least 6 cities in 3 different countries, the one thing that, according to me, makes the Valley so strikingly different and makes it thrive is the willingness of people to help each other and pass on their entrepreneurial wisdom. The culture of mentorship and collaborative learning is deeply ingrained in people here and this is what makes so many startups come and thrive here! If you have an idea, you can go meet founders (sometime just by dropping a line on social networks) who are more than willing to share their experiences of both success and failure and connect you with 1000 other people who could help you out.
Ravishankar Gundlapalli of MentorCloud could not agree more! "The culture of mentoring is very evident in the Valley not only between people of different experience levels but also of  between peers ," Ravishankar tells us.
Marina Gorbis, Executive Director of The Institute for the Future, points out to exactly the same things in one of her HBR articles. Marina points out that the popular belief that money makes the valley thrive is not completely correct. Money coming into the Valley is a by product of  the culture here."Every year large number of economic development officials from across the world come down to Silicon Valley to study the innovation ecosystem. They go back to their counties and set up incubators, accelerators, funding ecosystems and more but are not able to replicate the magic of the Valley. In the Valley however, artists, musicians, community organizers, many of them non-techies, working side by side with techies to hack not so much technologies but ways of learning, working, living, creating, and organizing," she says.
According to the Dean of School of Information and a professor in the Department of City and Regional Planning at UC Berkeley, AnnaLee Saxenian, Mentorship and spawning successors is what laid the foundation of Silicon Valley in the first place. In an interview given to HBR she said, "Imagine the Bay area in the immediate aftermath of the Second World War. It was just apricot orchards, prune orchards — the biggest exporter of apricots and prunes in the world at that time, in fact. There was a sleepy university here called Stanford that really hadn't made much of a mark on the country yet. A few key companies were located here — Hewlett Packard was here, largely serving the military industry, and you had a couple of older companies.Then you had a semiconductor company started by William Shockley that was one of the pioneers in the transistor, and that company became a magnet for skill. Its engineers then became part of Fairchild, an East Coast company. That company failed, all of the key engineers left and went into their own businesses and really set the model for the Silicon Valley ecosystem, which is one of working together for a short period of time and then moving on and spawning successors. So in some ways the founding myth of Silicon Valley was a kind of genealogical one. People start companies, they fail, they succeed, they move on. And that seeds new companies, and those people carry on the knowledge and the know-how but it gets recombined with other skills and technology."
In a place where almost every commercial innovation in the world starts from, where 50% of the country's funding happens and where millions of entrepreneurs flock to make their dreams a reality, the place surely has something to offer that no one else has been able to replicate. The answer sure does not lie in the amount of money that exists here – that is the byproduct of the culture which for generations has been primarily responsible for giving birth to multiple startups here. The culture of mentorship !
(Image Credits: nationofchange.org)