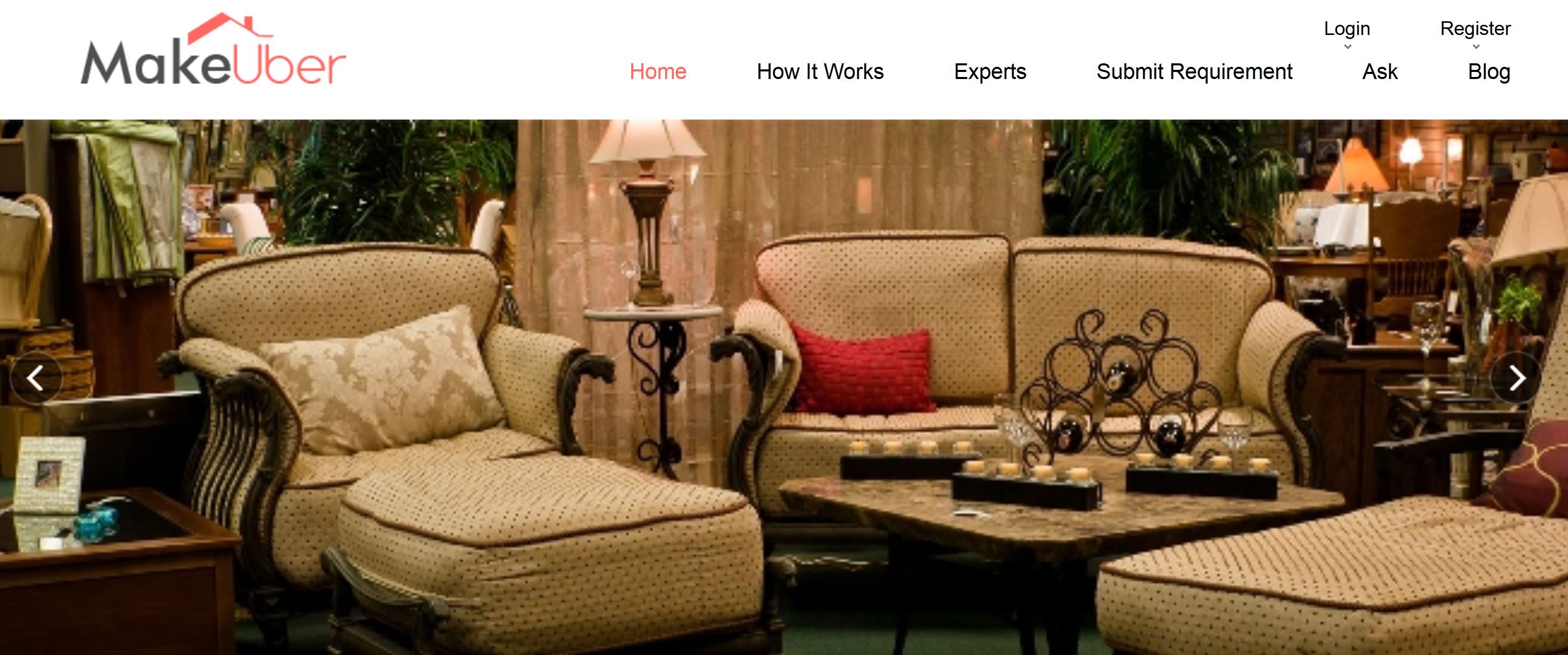 The Home Sector today is highly unorganized and fragmented and suffers from a lot problems like sub-optimal user experience, lack of trust among the customers about the brand, lack of transparency and knowledge about the sector to name a few. At the same time the consumers today having traveled and  educated want to deal with professionals and want to be completely aware about the services and products.This is exactly what MakeUber provides.
[box type="shadow" align="aligncenter" ]MakeUber is an online, social and collaborative platform that connects various service providers (such as designers, architects, home services, furniture sellers etc.) to their end-consumers to provide an integrated user experience to end-consumers as well as service providers.[/box]
Lisa Mohapatra started MakeUber in June 2014.
"Entropy is a window of opportunity! The more the chaos, the more the opportunity to bring in order. This is what we believe in and has been the philosophy of our startup MakeUber"
says Lisa who has a very long experience of working in the Home Sector (Home Centre, Lifestyle International). Lisa has previously also co-founded an e-commerce company for home furniture & decor prior to starting  MakeUber and led its successful expansion and transition from a product focused company to a  services focused company.
"Having worked in the Home Sector (Home Centre, Lifestyle International), gave me real exposure to the Home Category –consumer behavior for the Home sector, the nuts & bolts of the processes and a clear understanding of the very nature of home industry, and it is at that  point I realized there is a clear opportunity in the segment and hence took the jump into entrepreneurship."
she adds. Lisa  has an MBA from XLRI Jamshedpur and B. Tech (Mechanical Engineering) from National Institute of Technology (N.I.T), Rourkela.
MakeUber was shortlisted in the Top 30 startups by Anthah Prerna – a TIE Bangalore initiative.  They have  also got into the final round of Nasscom Nurture 10K program for mentoring.
Since their launch MakeUber has been getting a very good response from the vendor  community and are growing fast on vendor partnerships. They are also generating customer traction at this early stage with a few paying clients in their kitty.The company is currently looking for funding to expand their operations.
The link to the website is www.makeuber.com