While attempting to acquire a quick delivery of a Bluetooth device he had bought online for Rs 1,149, a 29-year-old man lost Rs 49,500. He was tricked by the scam artist who claimed that his item was delayed in transportation and that he could have it shipped sooner if he clicked on a (phishing) link and paid Rs 5.
The victim lives in Ambernath in Thane, as per the Shivaji Nagar police. He had made an online purchase for a Bluetooth device on January 20. He got a call two days later from someone informing him that his shipment was stalled in transit.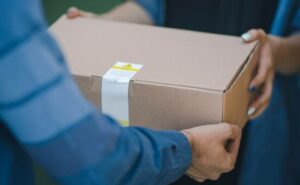 The scammer used a phishing link to deceive the victim into sending Rs 5 by claiming to delay the shipment of the item by an extra 45 days if he didn't send the little amount. The scammer then sent the victim a link via SMS, and the man completed the transfer.
He received his item the following day, however, he additionally got two transaction alert messages regarding withdrawals from his account of Rs. 49,000 and Rs. 500. He called the bank immediately and had his account stopped. The bank then notified the victim that the beneficiaries of the illegal activities are from Panipat and Patna, according to the police.
Based on his complaint, a case has been filed under section 420 (cheating and dishonestly inducing delivery of property) of the Indian Penal Code and section 66D (cheating by personation by using computer resources) of the Information Technology Act.
About Phishing:
Attacks known as "phishing" include sending false messages that seem to be from a trustworthy source. Email is often used for this. The intention is to steal personal data such as credit card and login credentials or to infect the victim's computer with malicious software. Everyone must be aware with phishing, a prevalent form of cyberattack, to defend oneself.