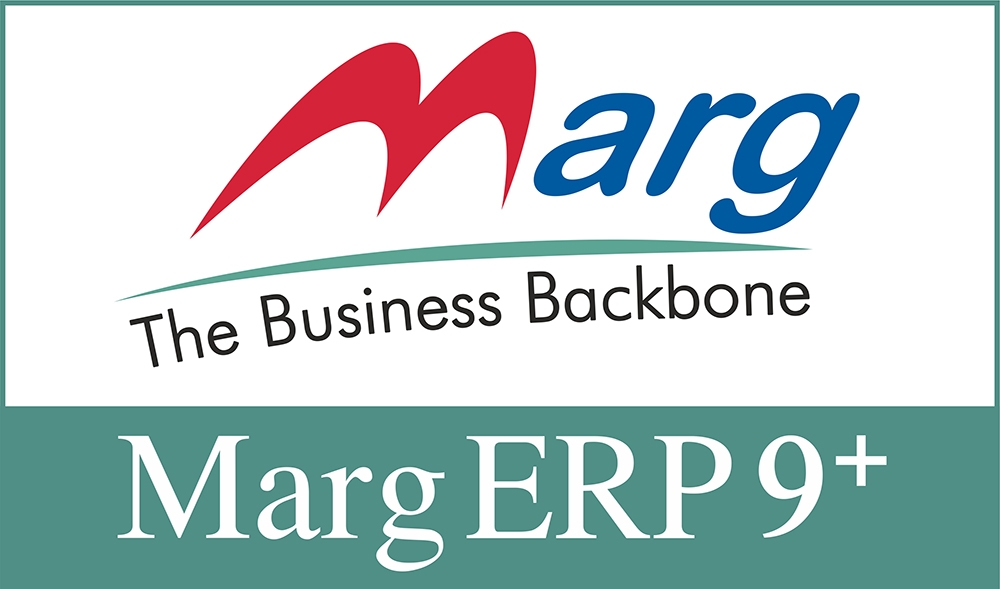 Marg ERP is a GST ready software solution that helps salons, spas, beauty centers, and cosmetic clinics to manage their day-to-day operations. It not only tracks your inventory accurately but also helps in accounting, billing, payment and client's appointment scheduling.
In the last few years, we've seen a technologically driven shift from manual process to today's new-gen apps and technologies and it is now visible in the beauty industry as well. This industry is now accepting advanced Spa & Salon Software and the benefits it brings to them. The business owners are able to automate many aspects of daily operations and grow their business by leveraging technology. This enables them to have constant control over their operations and modify their operations for their business growth and customer satisfaction.
Incepted in the year 1992, Marg ERP was founded by three innovative minds; Thakur Anup Singh, Mr. Mahender Singh, and Mr. Sudhir Singh. Thakur Anup Singh and Mahender Singh both come from software and technological backgrounds. They are the proud owners of Marg ERP Ltd., a software solution provider with ready setups for more than 21 distinct trades.
Thakur Anup Singh started his career as a software programmer and had a vision that MSMS & SMEs are the major contributors towards Indian GDP. Being inquisitive, he started looking for a software which could make the business run in a more organized and easy manner. He realized that the industry lacks a customizable software solution that was reliable, easy-to-use and support operational tasks in the salon and spa industry. They sensed the need for affordable software and understood the challenges in the industry. As a solution, they founded Marg ERP 9+.
Marg ERP is one of the few software solutions in the salon and spa industry available across the globe. The recent data clearly indicates that the beauty industry is growing and maturing. The salon and spa with better technology are the ones that are able to manage their business better with the implementation of processes and deliver high-quality services.
The market is full of challenges within the beauty space. The market includes businesses with varied size and locations like salon, spa, skin clinics, beauty parlors etc. There is a lot of scopes for Indian businesses to adopt modern techniques that are common in other countries. The top performers in India are already benefited with such modern technologies, and they are able to stay ahead from the average performers in the industry.
Marg ERP Founders
Thakur Anup Singh, Chairman & Managing Director has 30+ years of experience in the software industry. He is also the founder of NGO HASI & Marg education. He started the software company in 1992, since then, thousands of people have joined the company. Under his dynamic leadership, Marg ERP has grown from accounting package for SME to a complete business management software for all types of businesses.
His success mantra is, 'when you start loving your brand & start working for its betterment to make your employees & customers love your brand, that's the time your success is inevitable!'
Mahender Singh, Co-founder & Managing Director, has 20+ years of diverse business experience spanning in multiple industries & renowned organizations.
He has a rich experience in spearheading beauty business management. Being technically strong, he plays a vital role in improvising the quality and for achieving efficiency in service. He is leading the team of testing and development for salon and spas.
Sudhir Singh, Co-founder & Managing Director, has started his career as a marketing professional and has the passion for technology and insatiable quest to experiment with applications that have driven him to initiate his own venture in 1998.
He spotted a huge gap in the IT infrastructure of the beauty industry and offered them a solution. His persistent determination, dedication, and path-breaking initiative have transformed the modern day spa and salon.
Owing to the experience of the founders, the entire team has worked hard in bringing Marg ERP to the markets with its unique features:
It is a complete solution which can replace multiple software systems that a salon or spa typically requires. For example, in addition to the billing and appointment book, it also includes records of employees and customers' data and a provision to send friendly SMS & reminders to build a strong relationship with the customers. The system incorporates loyalty points, discounts, and schemes, built-in reward programs, with the ability to support complete inventory.
Marg supports multiple localities and chain of salon and spa. A top-down approach enables large networks to centrally manage the business while still providing flexibility to individual locations. Thousands of reports, GST returns, accounting and other features are designed to cater to the needs of growing spa and salons.
" It is easy to implement a powerful software, but without proper training, the effective utilization of the software can fail."
When they first started in 1992, the major challenges was convincing the first customer about the benefits and need of running a business on software. The other challenge was to help and train them to transfer their operations and proceeding to a centralized system. Spa & Salon Software overcome these challenges with strong, effective, and customizable software with exceptional customer support. They have been able to increase customer engagement through constant communication and development.
Our Strength!
Marg has over 1 million users in 27 countries, including India, Bangladesh, Nepal, South Africa and many more with more than 800 support centers and 600+ employees. Marg's clients include spas, salons, beauty parlors, cosmetic centers and more. Marg ERP customer-centric approach has always provided its customers with a positive customer experience before and after the software installation, in order to drive customer loyalty. The product is designed to scale and serve a global marketplace and there challenges.
Marg ERP, the name itself as a brand allows users to move forward by acknowledging their solutions for the markets it caters to. Recently Marg added full capabilities which enables them with easy GST return filing and billing processes.