We all agree that the  curriculum in our  schools need a huge overhaul so that children especially in the primary sections can enjoy and learn and not be terrorized by it. We need to create systems that help children  learn things at their own pace, without stressing them out and without expecting teachers, schools or parents to make drastic changes. This is exactly what Subbalakshmi Kumar  is trying to achieve through Mathtweets.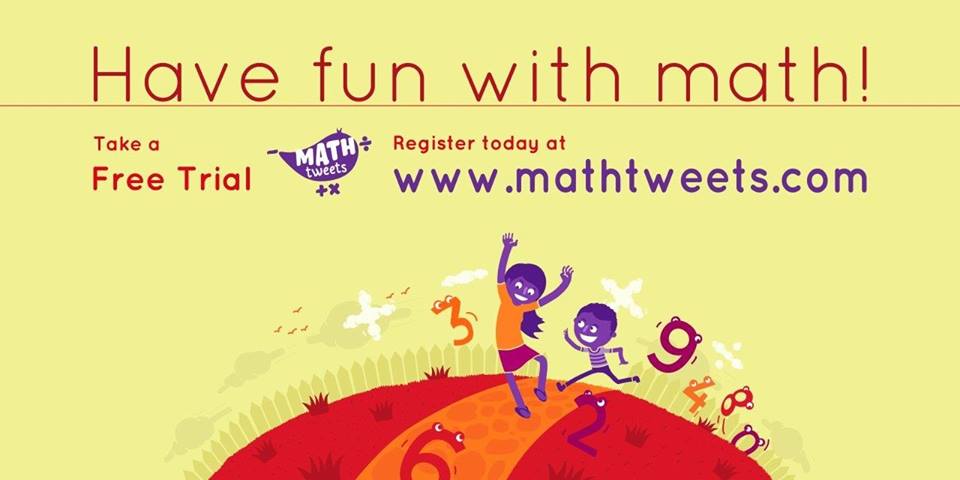 The Mathtweets program is a parent-driven program for children of ages 5 – 12 based on simple and small steps, graded worksheets and daily practice. The entire year's curriculum has been divided into 40 – 45 weeks program. When a parent subscribes to the program he/she gets a pdf file consisting of 1 tutor sheet (demo sheet) teaching the topic of that week and 5 practice worksheets for the week (Mon – Fri) every Friday in his/her inbox. The parent is expected to print this out and work with the child.
While most other models of such kind only try and evaluate the child, Mathtweets focuses on teaching the child. Mathtweets fulfills the objective of providing math learning that is fun-filled, simple, easy to do and at an affordable price. The company is focused on not just teaching maths for the examinations – It has a holistic approach creating good learning habits, love for the subject and simplification of concepts, using visuals and simple graded steps.
Mathtweets is part of Edufactors. Edufactors Private Limited (earlier Edufactors) is one and a half years old company and started with the aim of creating resources for learners, young and old, that helps them understand concepts and ideas simply, makes them think and enjoy the learning process at every level. Edufactors will eventually grow to launch various projects dealing with different subjects in primary education. Products of this company have been made after extensive research of various curriculum of the world and are designed for the global market and not just India.
About 19% of India's population (close to 250 million) is using internet today. Mathtweets is looking to target only 1% of this population targeting parents in the age group of 30 and 45 . The company looks at all English speaking countries like the USA, UK, Australia, African countries, Middle east countries and South East Asia as its potential markets.
Subbalakshmi Kumar leads the Edufactors team and focuses on the curriculum and content creation for all levels of learning. Subbalakshmi is also the leader of Centre for Development Education that executed projects like Gardens for Life, International Climate Challenge and more, in partnership with well-known organisations like the Eden Project, UK; Egerton University, Kenya, University of Gloucestershire, Gloucester. All these projects focused on bringing real-life issues like child rights, climate change and food issues into mainstream curriculum of schools. Prior to this, for 9 years, she was a senior lecturer in education with a short stint as principal at K J Somaiya College of Education, Mumbai. Subbalakshmi is a gold medallist (M Ed) from University of Mumbai, holds an M Phil in Education and currently pursuing her PhD in Education for Sustainable Development and Climate Change. S Kumar leads the business development activities of Edufactors and brings with him over 35 years of marketing, advertising, public relations and investor relations. Kumar was a strategic business development consultant to leading public relation firms like Adfactors PR and Ketchum Sampark PR for over 10 years. Prior to that he was the marketing consultant for financial institutions like ICICI Securities (I-Sec) and K J Investors, Dubai. The company also works with Rohan Karnataki from Hindavi Technology. Rohan is a serial entrepreneur and is responsible for handling the technology side of Mathtweets.
The company is now planning to reach 10000 clients by March end. With their network of schools in Kenya, UK and India the company is pretty confident of reaching the 10000 benchmark soon.  The company will also launch Englishspells, the website to teach skills in the English Language using the same methodology. We will be dealing with skills like comprehension, reading and writing for children from Grades I – VII – followed by science and environment studies. The company is currently looking at funding to aid its expansion.
Comments
comments