Our home is a reflection of our individuality. And just like we are unique, we want our homes be unique as well.  Wallmantra.com, an e-commerce company started in December 2013 by four engineering  graduates from IIT , has a vision to give your home a whole new look with their unique and customized product range.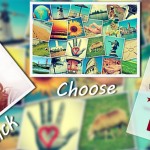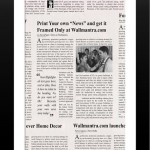 The company is creating waves in the space of Home decoration with their unique designs and products. The product range contains Wall Decals, Wall Stickers, Wall Hangings, Designer Wall Clocks etc. The company also allows the user to customize their products. Wallmantra provides some out of the box services such as 'Print a news' where users can create a story and Wallmantra prints the same in the form of a newspaper article or 'Showcase your photos' where Wallmantra allows users to share their pictures which can be bought by other Wallmantra users. The company also recently launched their mobile app.
"We want to build our brand, and not just achieve sales by listing our products on marketplaces. The problem with market places is the high listing rates they charge to manufacturers, which leaves little margins for manufacturers to meet the quality demand of consumer. We on the other hand believe in providing the best product quality to our customers at very reasonable prices." says Shivam Agarwal, co-founder of Wallmantra.
Being the specialist in the niche and managing product lifecycle right from manufacturing till after sales services, Wallmantra is increasing their user base amongst the Indian elite and middle class with their products & services. The company competes with the likes of FabFurnish and  Pepperfry but unique and customizable products makes Wallmantra different .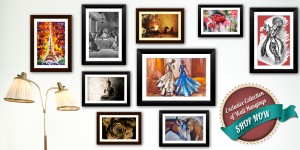 Operating in a niche market, creating product awareness is one of the key areas of focus for the company. With this in mind, Wallmantra ran a successful campaign for a free wall decal during Diwali. This campaign went viral and they received and overwhelming 18,000 orders for these free decals within 2 hours. According to Shivam Agarwal, co-founder "This was the first time we ran such a campaign and were receiving orders at very fast pace, honestly a lot more than we expected. This free decal scheme will go a long way in creating the base for the future market."
Wallmantra, a team of about 15 people that currently operate from Delhi, is a self funded company catering to almost 25-40 orders daily without any external funding or financial stimulus. The company is currently looking for investments to expand their operations.
Comments
comments