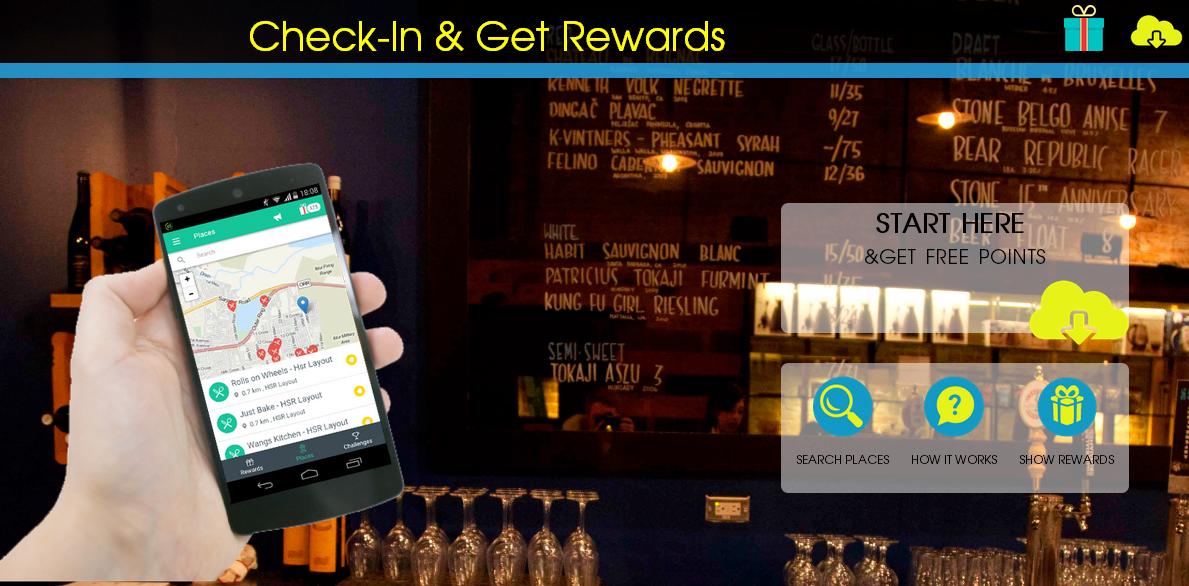 In the extremely competitive and consumer focused world of today,  the single biggest problem for any offline business (retail, restaurants , storefront etc) is to drive foot falls into their physical stores. Medine, a free mobile app that rewards customers for just checking in at places, now helps offline businesses attract maximum foot fall by using the rewards model.
[box type="shadow" align="aligncenter" class="" width=""]'MeDine' is a free mobile app that rewards you for just checking in at places! You download the MeDine app and every time you walk into it's thousands of partner places, the app's 'intelligent assist' feature automatically recognizes your location and alerts you to collect reward points. These reward points can be redeemed for a host of shopping, lifestyle, movie, e-commerce or utilitarian e-gift cards/e-vouchers for sites such as flipkart, amazon, bookkmyshow, freecharge, snapdeal and restaurant, spa treatments etc. [/box]
This technology works even without your GPS being on or when your data is switched off too.From a consumer's standpoint, it's an absolute pleasure to just download some 6MB of an app and get rewarded at places that he/she goes to with the least possible effort of just one single tap.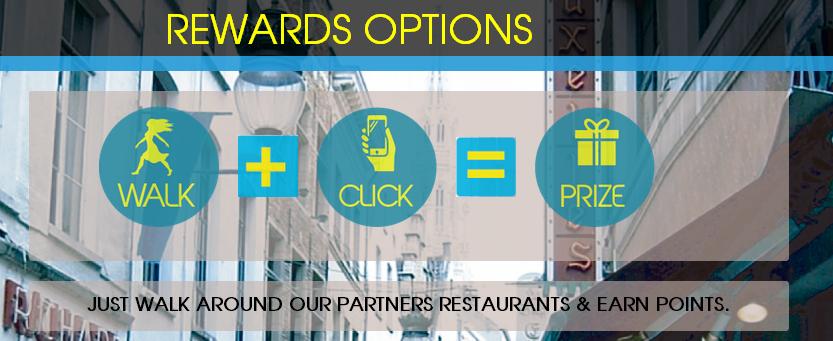 Medine allows you to choose from a host of 30+ brands that you can redeem the reward for. The rewards are essentially  e-gift cards/vouchers of various brands online, offline stores, mobile recharges, shopping vouchers  (with no conditions like you have to buy for X Rs. etc) that come straight into the app itself.  A customer therefore gets a host of additional benefits and earns great rewards for just having the app. The apps execution model and convenience of a consumer doing almost nothing to get rewards and redeem them is what differentiates MeDine from the rest.
Apart from making the consumers extremely happy by giving out reward points, Medine also solves a huge problem for the offline stores. The app will not only attract digital traffic into these offline stores but will also give the stores some very essential customer information that they can further use to personalize their offerings and increase their foot fall or sales.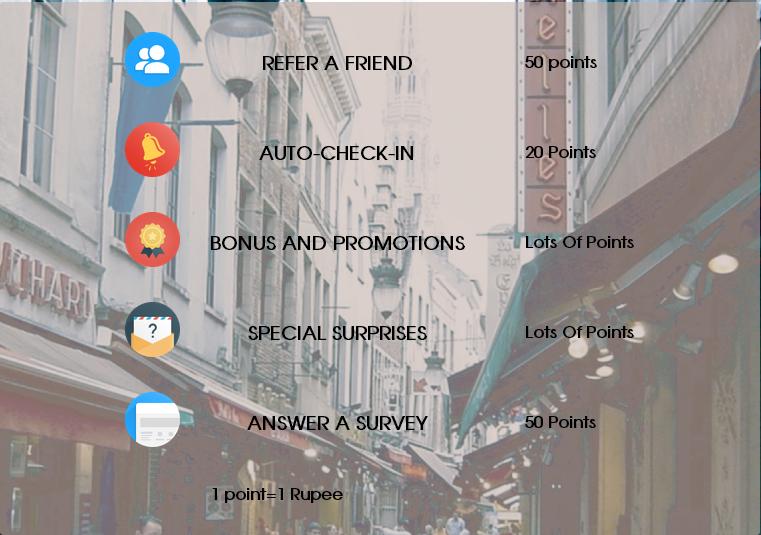 Convenience , ease of use and the way data sciences can be applied to simple everyday activities driving customer experience are the main features of the MeDine App.
MeDine was started by Satish Medapati and  Anita Bhat. Satish has about 10 years of analytics , data sciences and portfolio management experience across multiple domains and geographies.  Anita manages engineering & development at MeDine. She has  about 18 years of experience in  developing and delivering large scale  applications.
MeDine has about 9 employees today. At this early stage the company is busy focusing on growth and technology and believes that with a strong product, revenues will follow.They are currently present in Bangalore, Chennai and Hyderabad . Their alpha product was launched on Feb 5th and Chennai and Hyderabad have been recently added.
Satish says that the journey till now for team MeDine has been a very positive one and they have received enormous amount of support from the startup community. "You start getting enormous support from the start up community when you start on your entrepreneurial journey.  You will always be surprised to see how many people want you to succeed! " he says. "Along the journey you face some challenges as well but they are expected. Product market fit is the most important challenge that we had learnt from our past keeping ears to the ground and only tracking numbers that grow (& do not). At one point your consumers will start telling you the next step and you need to listen to them attentively minus the noise. The second most challenging job is to get people to believe in your vision and building a team that delivers without loads of money in your pocket." he adds.
Team MeDine is now focusing on optimizing their  'intelligent assist' feature to a good measure of accuracy and making it work across all devices. Though they do have a viable product in the market that works very well, they haven't addressed all devices or all operating systems. They are also working towards making rewards more exciting to earn and focus on growing the consumer base they have already.
MeDine is currently looking for partners who can take them to the next level than mere funding and want to be part of this exciting journey.
Comments
comments