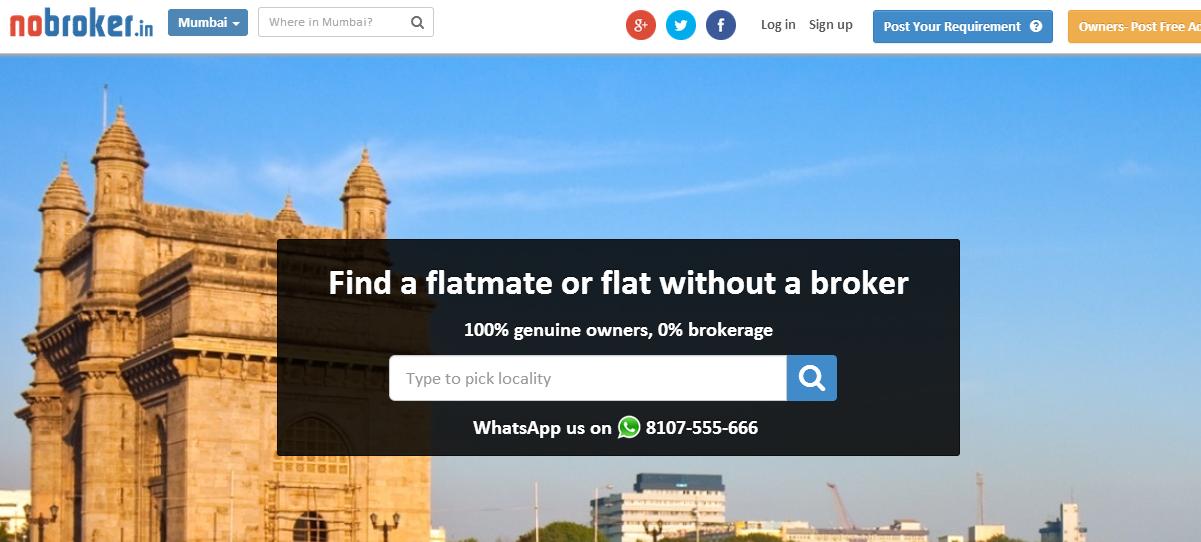 NoBroker, a peer-to-peer property listings startup has raised $3 Million in Series A round of funding from SAIF Partners and Fulcrum Ventures. The company works towards removing brokers from the process of property transactions and is planning to use the funding to expand to 20 cities in India in two years and is expected to need more funds for the same in the future.
The company was founded in 2013 by IIT-ians Agrawal and Akhil Gupta.Presently, it has operations in Mumbai and Bangalore. It claims of having 5,000 listed properties in Mumbai alone.
Nobroker is a new home rental platform that makes it easier to find your new home without paying any brokerage.The company provides verified listing to ensure you find your dream home by contacting the owners directly. One can also look for flatmates or post a requirement for flatmates using their shared accommodation feature.
The startup last year raised an undisclosed seed round from Saurabh Garg, an angel investor who co-founded the Four Fountains Spa chain.
Comments
comments