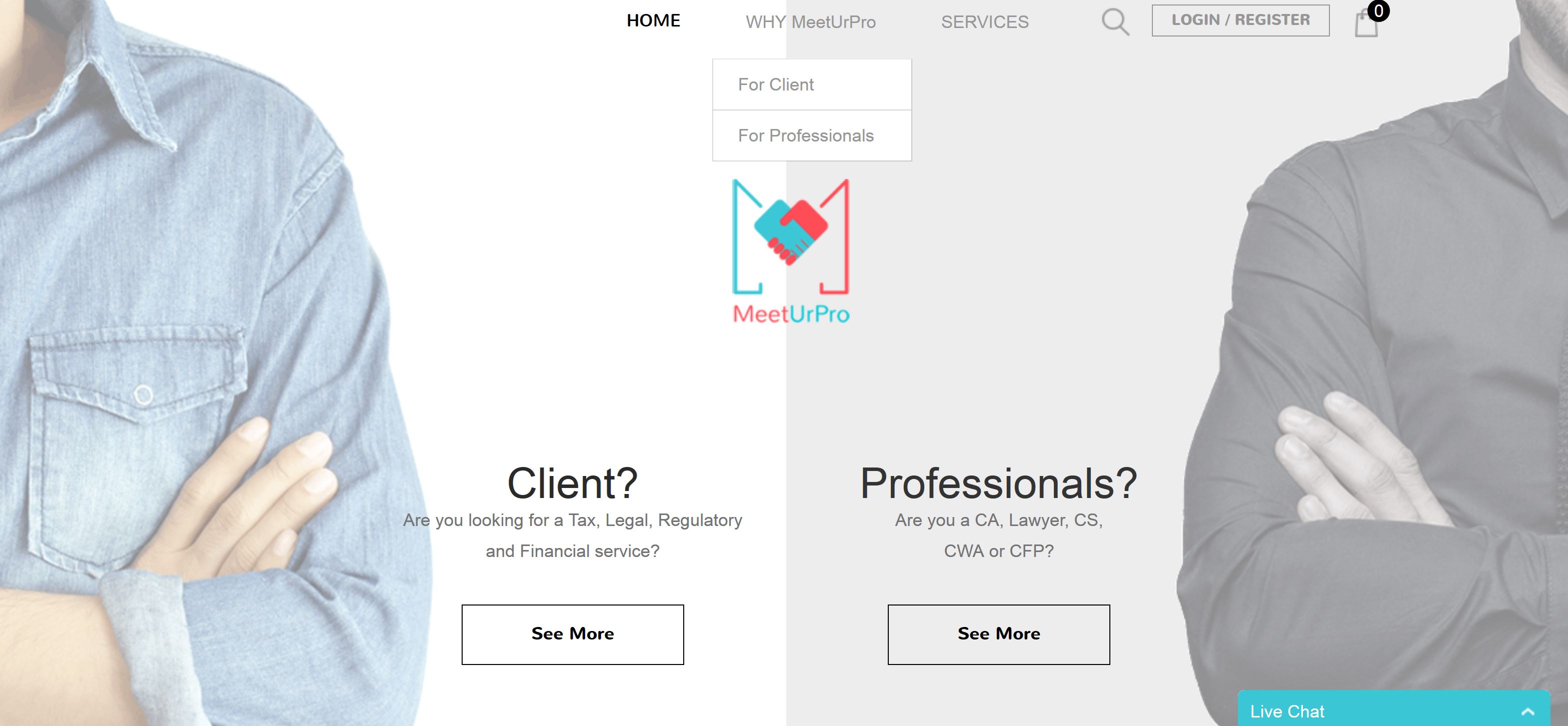 Package to include essentials like Service Tax registration, RBI compliance for inbound investments and FEMA compliance
Startup health check-up to access statutory and regulatory compliance
8 June 2015: MeetUrPro.com, India's first managed online marketplace for professional, tax and legal services, has launched first ever package service concept for Startups called Startup Clinic, a bouquet of services to help startups get everything right as far as regulatory compliance is concerned.
The Startup Clinic set up by MeetUrPro.com is designed to cater to the end-to-end needs of a Startup entity. Aimed at entrepreneurial ventures, the Startup Clinic will provide access to legal and other professional service expertise to startups, which is essential to their business's long-term health.
The startup package offers all the required services for the business that will support them right from the incorporation stages to ongoing compliance requirements. The services include receipt of certificate of incorporation, PAN allotment letter, TAN, DIN, liaison for opening bank accounts, consultancy on VAT and Service Tax registration, RBI compliance for inbound investments, FEMA compliance for inbound investments. As an extended service, MeetUrPro.com also offers the startup health check-up in which they will access the statutory and regulatory compliance and will advise on rectification of non-compliance through relevant products. With help from MeetUrPro.com's set of professionals, startups can deal effectively with legal, tax and financial issues that might require years of study to master.
Divakar Vijayasarthy, Co-Founder of MeetUrPro.com says, "Startup Clinic is a product of the times. With so many startups being launched, most are not aware about the tax, regulatory and legal procedures in the country. Having access to legal and other professional service expertise is essential for their business. Our specialized offerings for start-ups help entrepreneurs concentrate on their core business than spending valuable time and energy on running from pillar to post to get clearances done, or worse, getting caught on the wrong foot with regulatory bodies. "
The new dedicated Startup Clinic will offer FREE pre-incorporation consultation and startup health check services where startups would be advised on their obligations by legal and tax experts.
Established in July 2014, MeetUrPro (MUP) is India's first managed online marketplace for professional services. Started by two industry stalwarts Divakar Vijayasarthy and Rajesh Inbasekaran, MeetUrPro is a one stop shop for all professional, tax and legal requirements. Headquartered in Chennai, MeetUrPro has a dedicated team of professionals and necessary proprietary technology to provide end-to-end services relating to personal and business taxation, real estate transactions, compliance management and setting up of a business among others. MeetUrPro provides a reliable online avenue for professionals to expand their practice by connecting with businesses and individuals and offers compelling benefits and choices to customers to access and avail standardized professional services.
Comments
comments