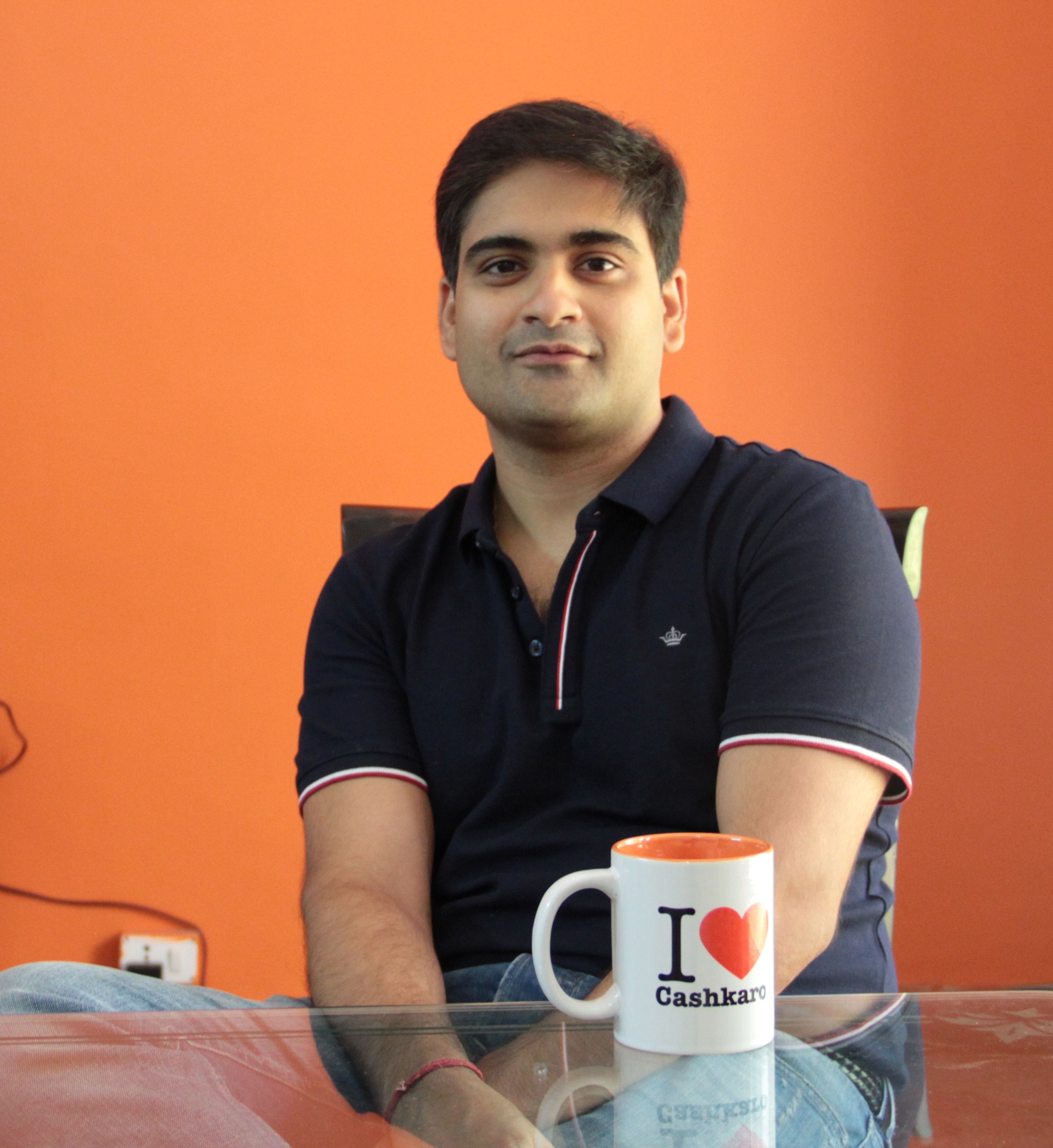 Rohan Bhargava is a very well known name in the e-commerce and internet industry in India. In 2011, he along with his wife Swati started cashback site Pouring Pounds in the UK and in April 2013 the couple started CashKaro.com in India.
Rohan has completed his education from the London School of Economics after studying in the US. He started his career with an asset management fund called Washington Square right after college in 2004. Here he grew the asset base from $50 million to $750 million in just over 5 years.Thereafter Rohan joined Aladdin Capital, a large US based hedge fund, where he led a $1 billion acquisition of Solent Capital and continued to work with them for the next 2 years.
Rohan had always had an entrepreneurial vision so along with his wife Swati started Pouring Pounds, a B2B Cashback business in the UK in July 2011. After its success in the UK, the couple launched CashKaro.com in India in April 2013. Today, CashKaro.com is India's largest and fastest growing cashback & coupons site.
In this interview with Techstory, Rohan talks about the role of cashback in success of e-commerce in India, about the crowded cashback and couponing market and the startegy of CashKaro going forward.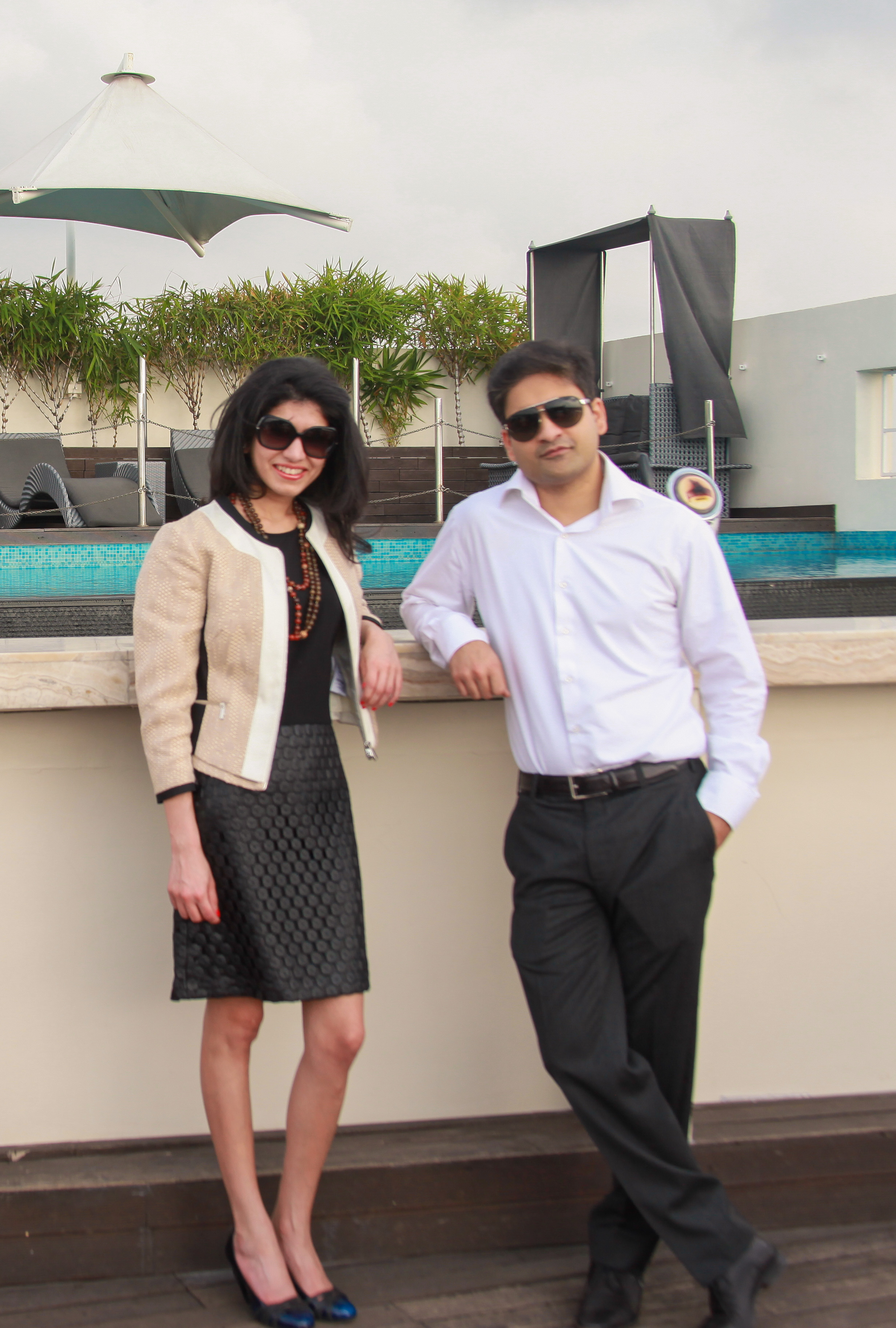 Before starting CashKaro you had started a similar website in the UK called Pouring Pounds. What were your learnings from the first venture that helped you with CashKaro?
After my stint at Aladdin Capital, a US based hedge fund Company I started my first entrepreneurial cashback business PouringPounds.com with my wife Swati in 2011. Today Pouring Pounds is one of the UK's leading Cashback and Voucher websites and works with 2,500 popular brands like Tesco, Debenhams, M&S, Expedia and Argos.
Pouring Pounds served as a great predecessor to CashKaro in terms of learning. I think the biggest take away from Pouring Pounds is that people are inclined towards SAVINGS and GREAT BARGAINS. This innate trait led us to start CashKaro.com in April 2013 in India. Also, as first generation entrepreneurs and as a brand we also learnt that users are our biggest critics and their feedback is of core importance to evolve. As a team we delve deep and try to action on user feedback to offer a better and seamless experience.
The cashback and couponing industry is getting crowded each day. How do you think the industry is contributing to the growth of e-commerce industry in India? What according to you is the future of the cashback industry in India?
As online shopping grows in India, deal sites that offer CASHBACK and DISCOUNT COUPONS have emerged, helping retailers to acquire quality customers and gain market share. Retailers have found that Affiliate Marketing has high return on investment as it's a performance driven model – retailers only need to pay us commission when we drive a sale. Hence, more and more e-commerce sites are now working with affiliate sites like CashKaro.com to get more sales and branding.
The Indian ecommerce is expected to be a $100 Billion industry by the year 2020. Cashback sites like CashKaro.com directly benefit from this growth hence, it is a very promising industry to be in. The largest cashback site in China, Fanli.com already has over 70 million members. Rakuten recently bought ~10% stake in Fanli valuing at $1 Billion. Ebates.com, largest US cashback site was bought for $1 Billion by Rakuten. I believe the opportunity in India can be even greater as we are at the start of the e-commerce era which is here to stay. The Cashback business model is a great product/market fit for India as people here love savings and are naturally inclined to seek EXTRA whenever they shop online.
In a crowded industry what is CashKaro's strategy that has made the company so successful? What is the market share that the company enjoys today?
Our first mover advantage has helped us stay far ahead in this game. We are the largest and the only externally funded cashback site so that has helped us remain at the top and grow at 30-40% per month. The CashKaro brand name is now synonymous to Cashback and savings and we are 3X – 10X times larger than other cashback sites. Thus far CashKaro.com has driven over Rs 150 crores of sales to its partners and given over Rs 10 Crores of real cash as Cashback to its members.
Also, time and again we have introduced new features which enhance user experience and this has strengthened our market leader position. We launched PRODUCT DISCOVERY and PRICE COMPARISON feature recently. This added feature has empowered users by making their journey simpler and quicker. They are now able to see what Cashback offers and Coupons are available at product level, thereby making an informed buying decision across sites.
What are the plans of the company going forward?
In the near future we will primarily be working on extensions and derivatives of our MOBILE initiatives including launching the CashKaro app. We'll continue to work in parallel to grow the recently launched product comparison ecosystem while creating more partnerships with various other online businesses to build great synergies.
We expect to cross Rs 500 crores in GMV and credit more than Rs 25 crores as Cashback in the next 9 months.
What would be your advice/tips to other entrepreneurs entering the industry ?

It's a great time to be an entrepreneur in India; the opportunity is immense with so many industries scaling up. My advice/tips would be:
Start your own business now, no matter how small – Lots of successful entrepreneurs started their own business whilst working another job. Even if your venture isn't wildly successful, it'll help you understand the fundamentals of business in a hands-on way.
 Join entrepreneurial or industry-specific organizations – It's very important to develop a strong, supportive network as early as you can. One of the best ways to do so is to join entrepreneurial or industry-specific organizations in your university or your community e.g. TiE, NASSCOM 10,000 Start-ups.
Use Social Media to network – Never underestimate the power of social media. Connect with industry leaders and influencers over Facebook, Twitter and Linkedin. Introduce your brand to them and seek advice.
Be open and receptive to newer ideas – All that you do may not always be novel. Engage with fellow colleagues and don the hat of a creative thinker. Listen to every idea no matter how bizarre it may sound.
Lastly, believe in yourself and in your idea. Your passion and hard work hold the key to success.
We see a number of couples starting their companies in India today.What is your experience of starting a venture with your spouse. How has starting a venture with your spouse helped in making the venture successful?
A good partnership can make a huge difference to your work. Having your spouse as your partner also allows one to take more risks as the other is always there to support and balance everything.
I am lucky to have Swati as my partner in this entrepreneurial journey. She is an astounding leader and shares the same passion as me. She has this unique quality of unlocking others' potential to make them better. As husband-wife working together we spend a lot of time together and I think it's this mutual understanding that helps us to grow. There is no room for egos and we truly complement each other. Be it in terms of managing business issues or keeping up with our social lives, I don't have to worry much with Swati around.