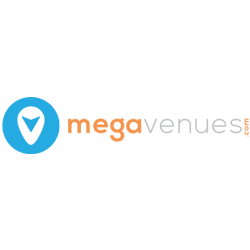 Pune, October 01, 2015: India's largest online marketplace for personal and professional event venues & vendors announced the launch of Megavenues App for Android today – a significant development for its users. Megavenues helps users find suitable venues and services for their events like wedding, reception, private party, birthday party, training, conference, meeting and many more and with the launch of the app finding the perfect venue – a cakewalk!
The Megavenues app will enable users to connect to venues, decorators, photographers, caterers, makeup artists and DJs of their choice with just one click. Users can choose from over 10,000 venues and vendors listed with Megavenues.com. Thus, the users can expect faster replies, quotations and eventually faster bookings.
This app is available on Google Play Store for all android devices.
To name a few of the app's distinctive features; users can send enquiries in just one click, map-based search to find venues in locality of your choice, option to shortlist quotations on the go, trust indicators in the form of genuine customer reviews.
Shrinivas Chaphalkar, Co-founder and COO, Megavenues.com said, "I am confident that the Megavenues app will prove to be extremely beneficial for our users because they can now hunt for the perfect venue and vendors from anywhere at anytime. This app will give our users the option to access to venues across 4 countries, provide in-depth information for 10,000+ venues, browse through customer reviews, all on a single platform. The upcoming features for this app include extensive banquet package options and an option for online bookings as well."
"The Megavenues app enables seamless peer-peer communication with venues and vendors who are already using our Business side app. Not only do we solve the discovery problem of finding the perfect event venue, we also solve the communication problem where users no more need to make or receive a dozen phone calls to host an event." said Rahul Rane, CEO, Megavenues.com
Apart from this, the app users can keep a track of the quotations received, shortlists, favorites as well as write reviews.The Megavenues website and app is like a one stop shop to plan events. It will save our users a lot of time, money and energy.