As the competition between Google and Microsoft over the future of Internet search surges, Meta backed WhatsApp could soon take lead to become a major search engine on key government schemes for India's estimated 150 million farmers – powered by the hugely popular AI chatbot ChatGPT and an ambitious national-level program that plans to build extensive datasets containing samples of Indian voices in several local languages, via a crowdsourcing model.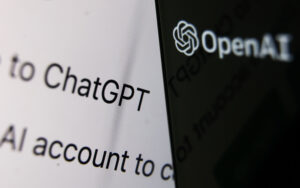 An ambitious country-level program that heads to create vast datasets of samples of Indian voices in multiple local languages through a crowdsourcing model and the hugely popular AI chatbot ChatGPT could soon push WhatsApp to become a key search engine for key government programs to serve India's estimated 150 million farmers. This development comes as the rivalry between Google and Microsoft over the future of internet search heats up.
At the Ministry of Electronics and IT (MeitY) called Bhashini, a small team is currently developing a chatbot for WhatsApp that uses data from ChatGPT to return pertinent answers to questions. Moreover, since some people, especially farmers in rural areas, may not always want to type out their questions, the chatbot also allows for voice notes.
Essentially, voice memos could be used to make requests to the chatbot, which would then respond with a voice-based response produced by ChatGPT.
Senior government officials claim that Satya Nadella, the CEO of Microsoft, was given a simulation of this bot earlier this year before he discussed it at the World Economic Forum in Davos. The chatbot was demonstrated to media groups, and it efficiently answered to a voice memo query regarding the particulars of Pradhan Mantri Awas Yojana.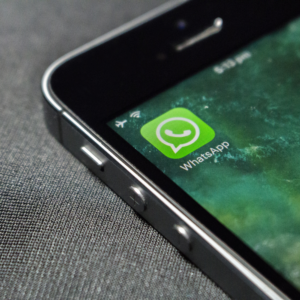 The chatbot, which is currently being tested, is being created carefully and precisely for the various languages used by India's rural and agricultural inhabitants, which are the parts of the country's population most dependent on government schemes and subsidies. The success of the WhatsApp chatbot that the Bhashini team is developing will have an impact on the development of a national Indian language public digital platform, although the responses produced by ChatGPT have so far impressed many with their capacity to answer difficult questions in an attractive and eloquent way. According to the officials, extensive datasets of the numerous national languages spoken in India would be required to build such a language model.
About Bhashini
Digital India BHASHINI is India's Artificial Intelligence (AI) led language translation platform. It's objective is to build a National Public Digital Platform for languages to develop services and products for citizens by leveraging the power of artificial intelligence and other emerging technologies.