An insider with insight into the situation told Reuters on Friday that Bank of New York Mellon Corp (BK.N) aimed to shrink its staff by almost 3% in the year and join several Wall Street companies that have been cutting personnel to keep up with volatile environments.
The bank's estimated overall workers as of the end of 2022 were 51,700, so the cutbacks, that were initially disclosed by the Wall Street Journal, amount to around 1,500 positions. BNY Mellon's stock rose 2.4% in midday trade.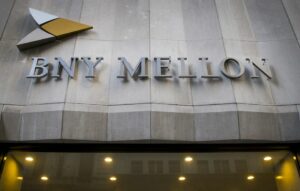 According to insiders who spoke to Reuters earlier this week, BlackRock Inc. (BLK.N) and Goldman Sachs (GS.N) are also laying off staff as increasing interest rates threaten the prospects for the business and discourage dealmaking.
The top institutions on Wall Street started the earnings season by reserving additional money for rainy days in preparation for a future potential slump and reporting unsatisfactory investment banking performance.
The fourth-quarter revenue for BNY Mellon dropped 38 per cent to $509 million.
In a post-earnings session with analysts, Chief Executive Robin Vince admitted that the institution's increase in spending remained excessive and that the firm was struggling with severe inflationary pressures.
The quarter's non-interest expenses grew 8%, mainly because of higher termination expenses.
"We consider that number too high, especially considering the expense growth benefited from a stronger U.S. dollar throughout the year," Vince said.
The Bank of New York Mellon Corp, or BNY Mellon for short, is a holding firm for services in investment banking with its corporate headquarters in New York City. The Bank of New York and the Mellon Financial Corporation joined to establish BNY Mellon in 2007. With $46.7 trillion in assets under supervision as of the second quarter of 2021 and $2.4 trillion in assets under management, it serves as the biggest custodian bank and security solutions provider around the world.
The Board for Financial Stability considers this bank as one with systemic importance. BNY Mellon is a Delaware-based firm. It was founded by Alexander Hamilton, Aaron Burr and Thomas Mellon. As of 2021, it generated a revenue of around $ 15.9 billion.