Mercedes Benz reveals in an interview that it expects double-digit sales growth in India this year. This is expected despite a weaker rupee, which could increase car prices. Last year the German luxury carmaker's sales in India rose by 41% to 15,822 cars. It has an order backlog of around 6,000 vehicles according to the managing director for Mercedes-Benz India, Santosh Iyer.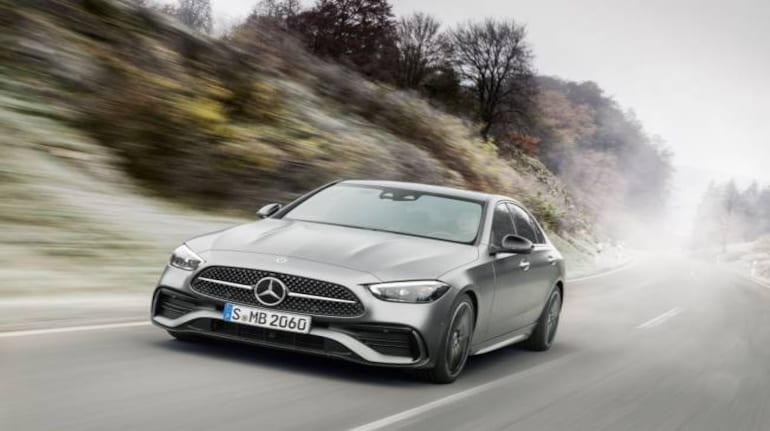 One risk to the growth of India's luxury car market is a weakening Indian currency, which could force Mercedes to increase domestic prices as imported components get pricier, he said. The rupee fell 10% against the dollar in 2022, its steepest drop since 2013, making it one of the worst-performing Asian currencies. "One of the biggest risks we see for us is the exchange rate. With the rupee weakening a bit more, that will lead us to more price increases. So that's some headwind we see when it comes to the growth potential," Iyer said.
"But we are starting the year with a very healthy order bank and that gives us the confidence of a double-digit growth even for 2023," said Iyer. Mercedes plans to launch 10 new cars in India in 2023, most costing more than 10 million rupees ($120,000), the top-end segment that grew 69% in 2022. The new launches will include gasoline cars, electric vehicles (EVs), and plug-in hybrids.
EV in India
The company launched three EVs in India in 2022 including a locally assembled, electric model of its flagship S-Class sedan. EVs have seen strong demand, with Indian customers waiting four to six months after booking their cars. Iyer wants to reduce this to two to three months before launching more EVs. India's EV market is gaining momentum – Renault is considering building a mass-market EV locally, Reuters reported on Friday, in a renewed push into a market where sales of such cars are expected to grow quickly from a small base. Domestic carmaker Tata Motors and foreign players like Stellantis and Hyundai Motor have also lined up EV launches.
Mercedes has seen an easing of a global semiconductor shortage, but still faces some disruption due to a shortage of parts and delayed shipments caused mainly by geopolitical issues, the energy crisis in Europe, and pandemic-related lockdowns in different parts of the world, Iyer said. He said that it is predicted to take 12-18 months for the situation to normalize. Mercedes is not the only automaker expecting huge growth in India, there are others. The country is expected to be a potential market for EVs in the coming years.