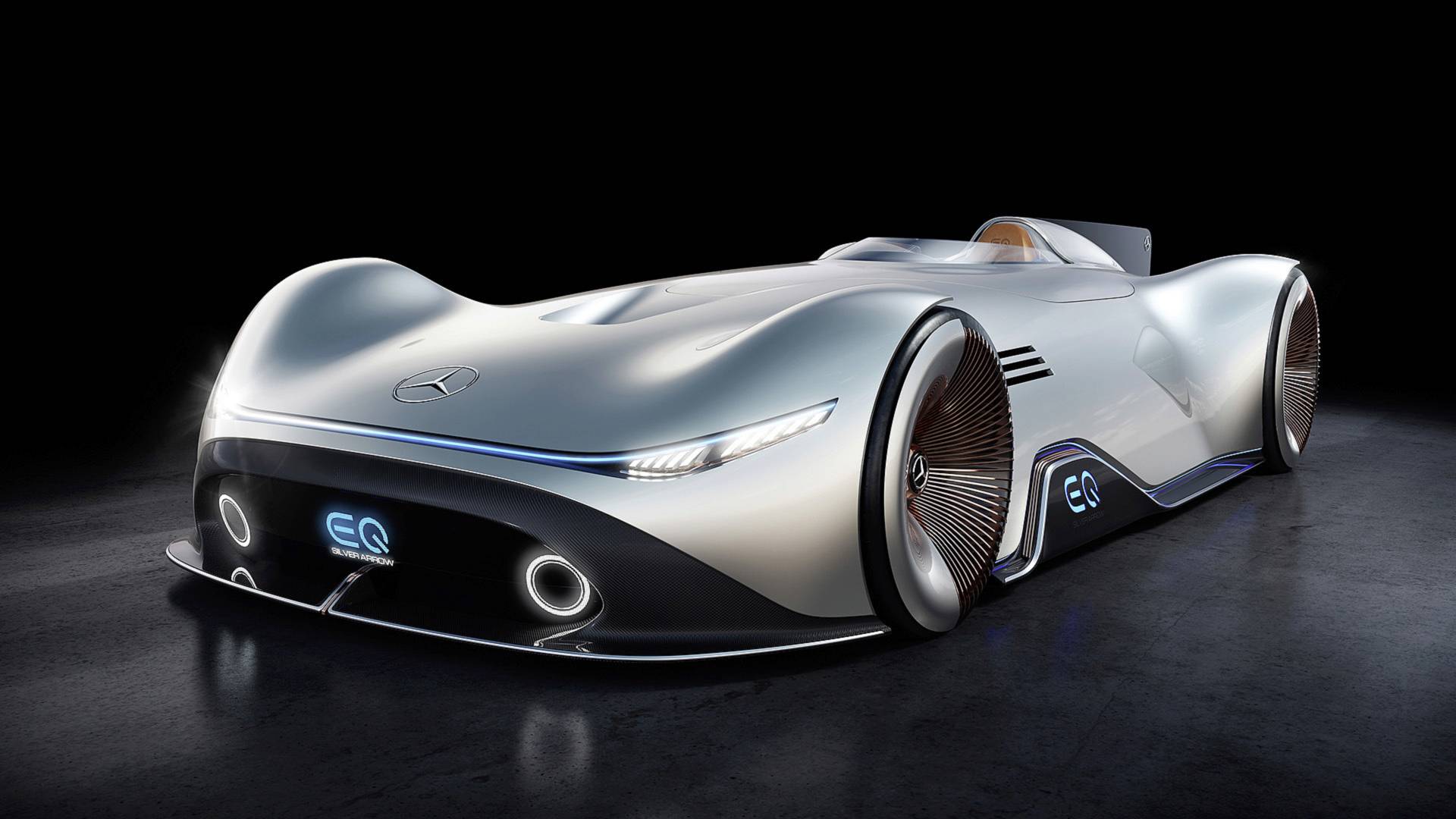 Mercedes-Benz has paid homage to their historic and record-breaking car W125 from 1937 by launching a concept with a similar design language but an all-electric powertrain.
EQ Silver Arrow, as it's named, carries the new 'Sensual Purity' design philosophy of Mercedes. It is a 5.3m long one-seater race car concept. You can see the futuristic design touches on the exterior like the sleek LED headlamps, blackened front face, and illuminated EQ badge at the middle. The EQ Silver Arrow also gets a rear shark fin wing from the Mercedes-AMG Project-One.
The EQ Silver Arrow rides on slick 255/25 R 24 tires at the front and 305/25 R 26 tires at the rear. Attesting the attention to detail, Mercedes-Benz's tyre partner Pirelli has embossed a star pattern on the tyre tread.
The EQ Silver Arrow will be powered by an 80 kWh battery with electric motors delivering a combined 750 hp. Mercedes is hoping a range of up to 400 km from the powertrain.
In the cabin, you won't see anything from the history, or even from the present. The interior is adorned with high-quality genuine leather, brushed aluminum, and solid walnut. The highly-futuristic digital cockpit comes with a curved panoramic screen that projects from behind and a touchscreen, which is integrated into the steering wheel.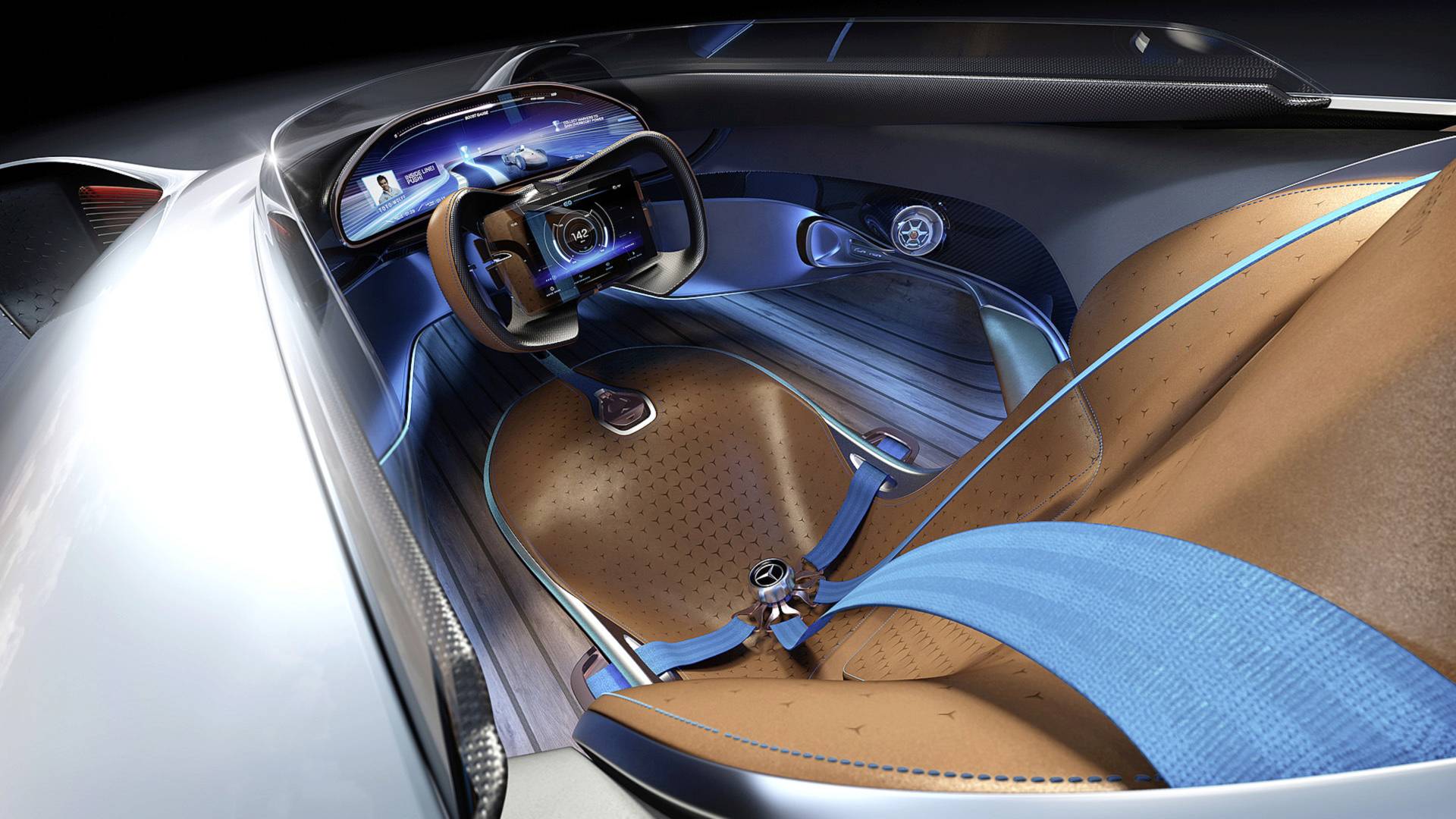 From the touchscreen on the steering wheel, the driver can opt between Comfort, Sport, and Sport+ driving modes. To give the driver proper racing emotions, Mercedes has provided an option of making the sound of a Formula 1 car or the Mercedes-AMG V8.
Using the same touchscreen, the driver can activate a feature that activates a virtual racetrack over the actual road via the panoramic screen and the driver sees their opponents either ahead of them or behind them as a "ghost."
Image source: Mercedes-Benz