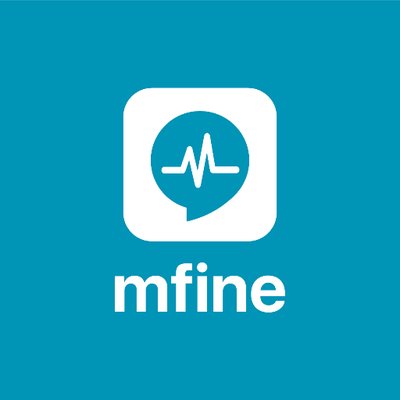 23 April 2019, India:
Health-tech Startup mfine has $17.2 million in Series B round of funding. The funding round was led by SBI Investment, a Japan-based venture capital firm and a subsidiary of the SBI Group.
SBI Ven Capital, BEENEXT and existing investors, Stellaris Venture Partners and Prime Venture Partners also participated in the funding round.
With this fresh funding, mfine plans to solidify its leadership position in delivering an AI-driven, on-demand healthcare service across India, the company said in a statement.
The startup will use the fresh capital to expand its hospital network across the country, build its AI technology and expand the recently launched additional services which include delivering medicines, conducting preventive health screenings and diagnostic tests.
"We believe that India will leapfrog the methods of healthcare delivery that were adopted in the developed nations, and mobile will be at the centre of this disruption. The current funding is an endorsement to mfine's unique model of working with reputed & accredited hospitals and using technology to make quality healthcare accessible to millions of people. The consumer traction proves that our model works and with this investment we want to scale the service across the country," said Prasad Kompalli, CEO & cofounder, mfine.
Prasad Kompalli, added, "We are delighted to have SBI and BEENEXT on board as they share our vision of providing quality healthcare on-demand using AI and mobile tech. We see in them long term partners, in building one of the largest healthcare platforms in the world."
"mfine's AI healthcare delivery platform has the potential to bring in huge transformation in the Indian healthcare system where quality doctors are far and few and access to quality is limited. With an on-demand model and state-of-the-art AI and mobile tech, mfine stood out for us with great potential to deliver large scale impact in healthcare delivery in India," said Tomoyuki Nii, Executive Officer of SBI Investment.
"mfine's product and user experience stood out for us. The application of AI to help deliver large-scale impact in delivering healthcare is game changing. mfine has a very strong team with the founders having deep technical knowledge and with the right vision and business model for building a large impactful business in India's healthcare sector. We will continue to support companies like mfine in India," said Teru Sato, Founder & Managing Partner, BEENEXT.
mfine was founded by  Ashutosh Lawania and Prasad Kompalli in February 2017. The founders were later joined by Ajit Narayanan and Arjun Choudhary.
mfine is an AI-driven, on-demand healthcare service which provides its users access to virtual consultations and connected care programmes.
(Image – mfine)
Comments
comments