Michelangelo di Lodovico Buonarroti Simoni was an artist,sculptor and an architect. He was world famous and one of the most sought after architect of his time. Kings and patrons were his admirers. Born on 6th March 1475, in Caprese, Italy, Micheangelo lived for more than 80 years and created masterpieces for the world to remember forever. On his 541st birthday, here are 10 things about him that are interesting and intriguing.
1. He had his nose broken as a teenager.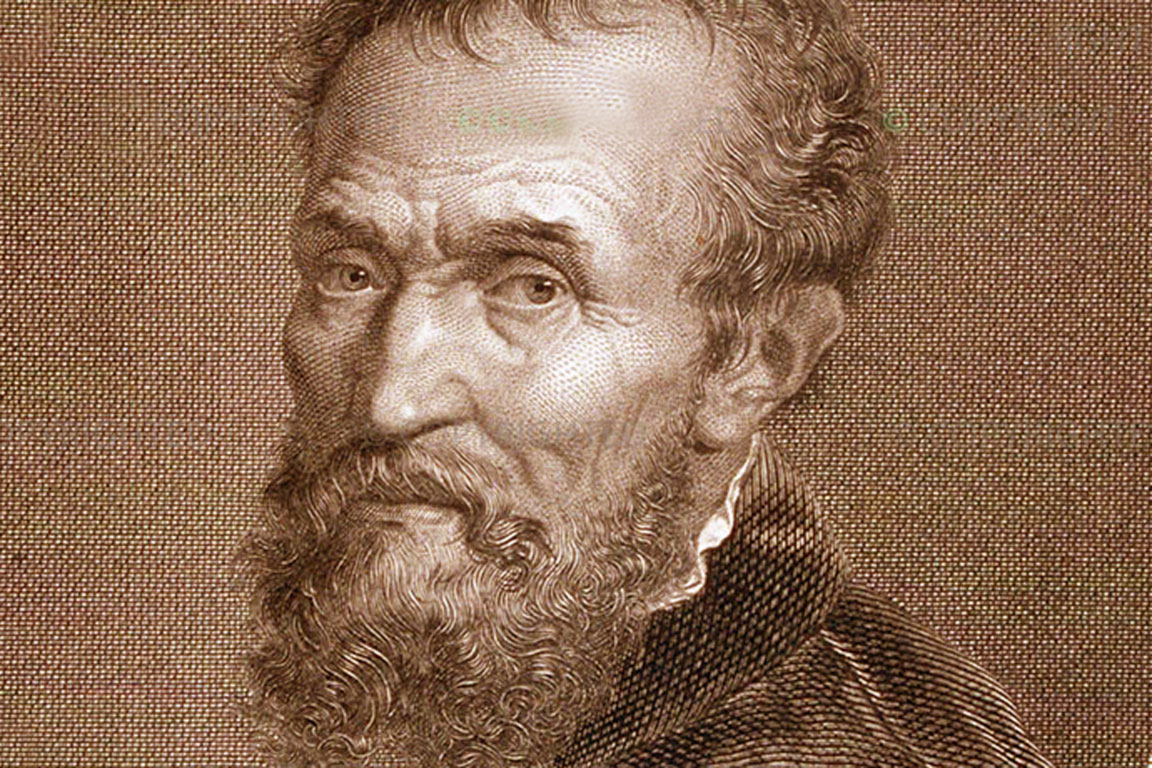 Credits: pauseawhile.co.uk
Since childhood, Michelangelo was a master with paints and brushes. This made his friends jealous. Once, a young rival named Pietro Torrigiano, was so angry with Michelangelo's art, he punched him on his nose very hard. So hard, that he claims that he felt his cartilage break under his fist. Michelangelo had a mark from this injury till his death.
2. He attempted an art fraud.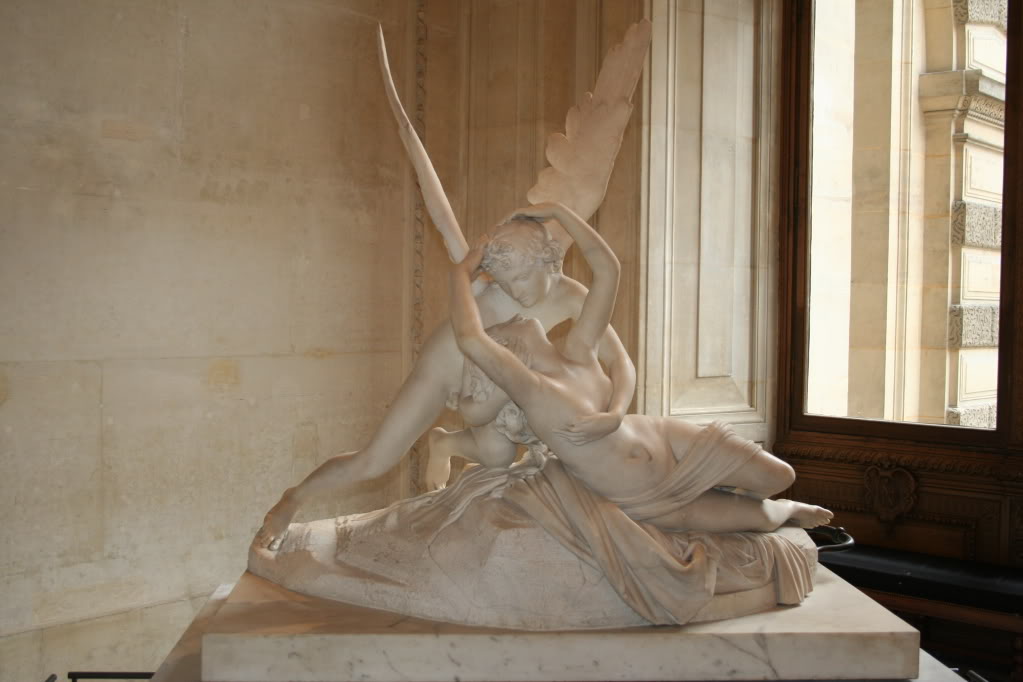 When Michelangelo was on the starting point of his career and was looking for fame, he crafted a sculpture of cupid, which was similar to those of Ancient Greeks. He passed it on as his unique art and sold it to Cardinal Raffaele Riario. Riario found out about the fraud later and demanded his money back. But he was so impressed with Michelangelo, he invited him to Rome to meet him.
3. His most famous artworks.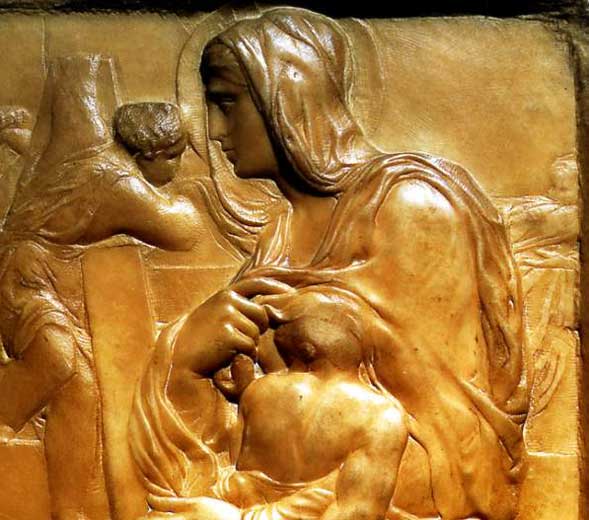 Michelangelo made several paintings and sculptures in his lifetime, most of which are now lost. A few of his many famous and beautiful artworks are Madonna of the stairs, Crucifix, Angel, Pieta, David, Madonna and child, Moses, Apollo, Brutus and many more…
4. "David" was made from garbage.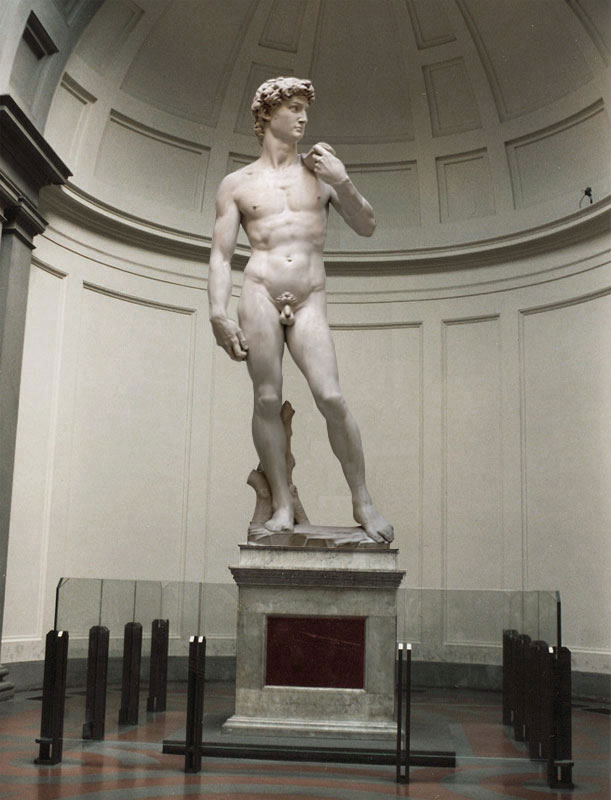 credits: www.museumsinflorence.com
Michelangelo's one of the most famous sculpture is David. And this sculpture was made from a piece of marbel that other artists had thrown away, saying it was not suitable for carving. For 40 years, artists had tried to work on that marble, but weren't able to. Michelangelo craved David from that piece of marble in 1501.
5. He worked for nine Vatican Popes.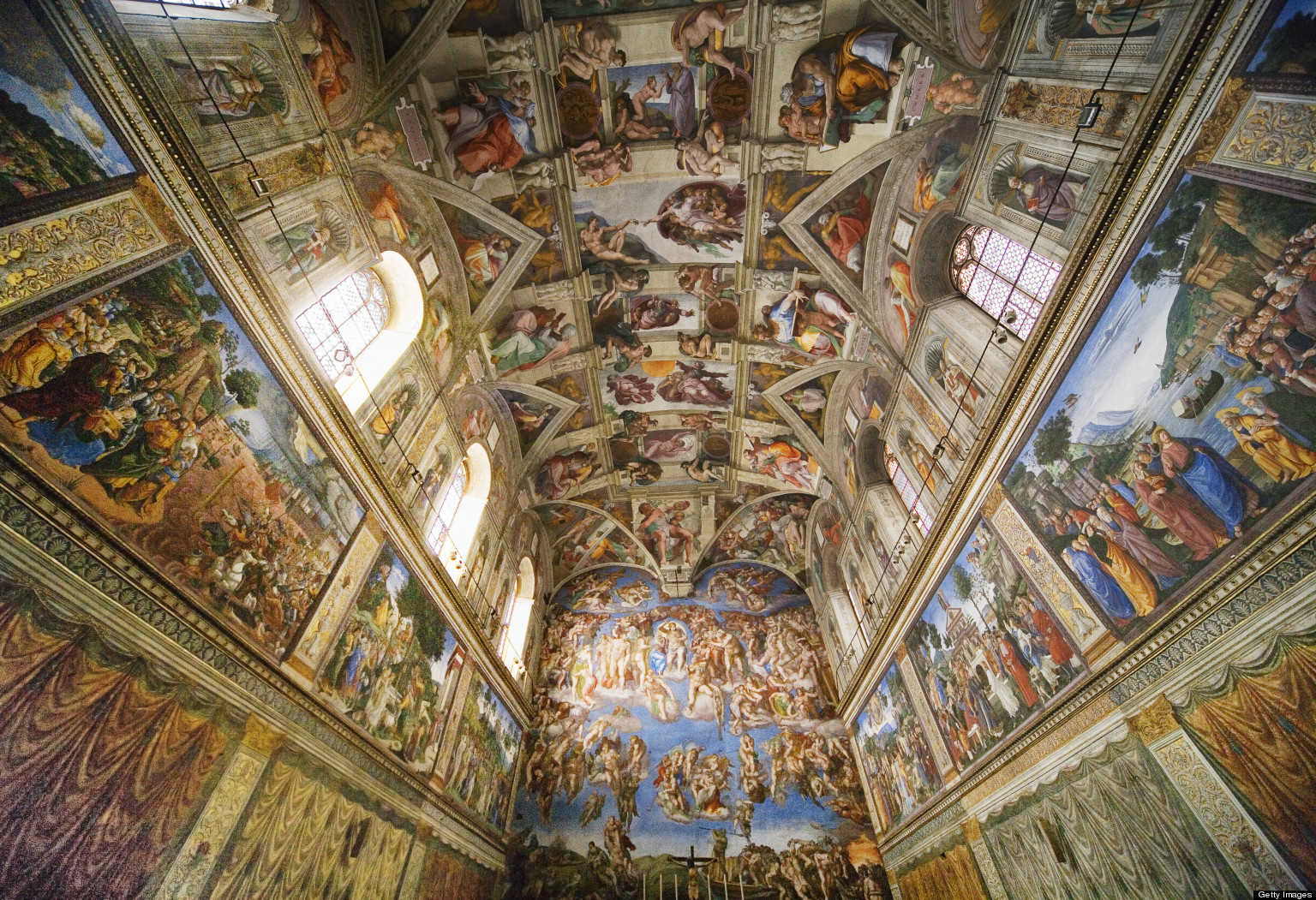 Michelangelo worked for nine consecutive popes, starting from 1505. The first pope was Julius II and the last one was Pius IV. He spent four years in painting the ceiling of the Sistine Chapel. He made ornamental knobs and other things for the church's decorations.
6. He hid his face in some of his artworks.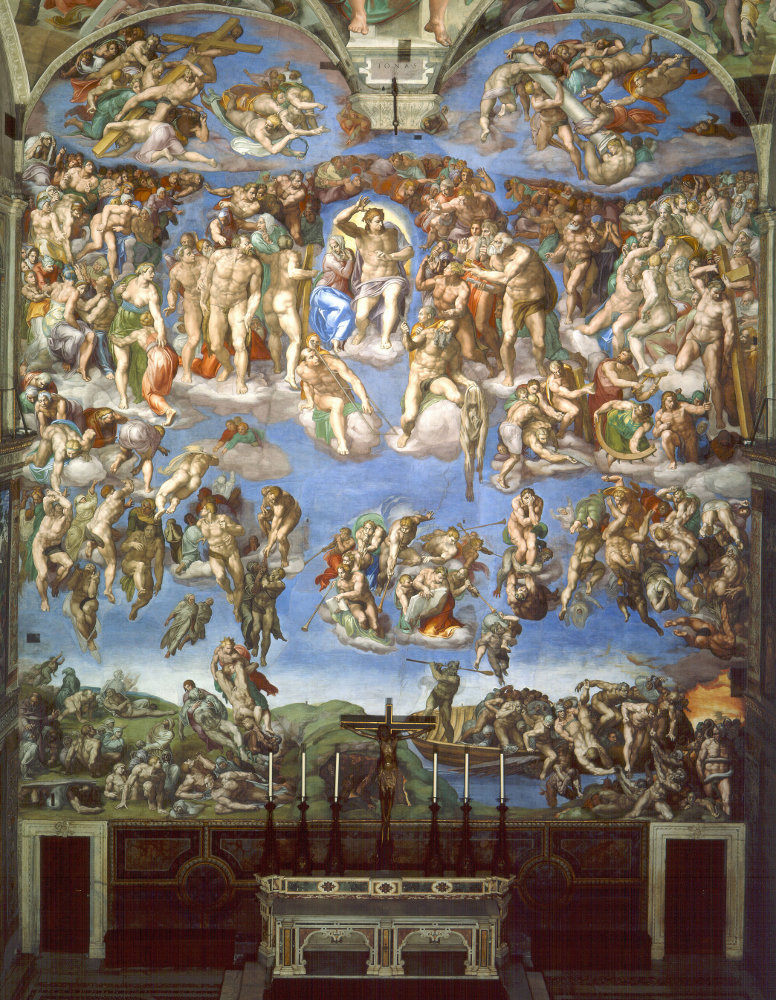 credits: www.artbible.info
Michelangelo was from the time when autographs weren't popular. He rarely signed his paintings or works. Instead, he hid his own likeliness in some very famous artworks of his. These include the crucifix and the last judgement. This fact was discovered long after his death.
7. He was a Poet.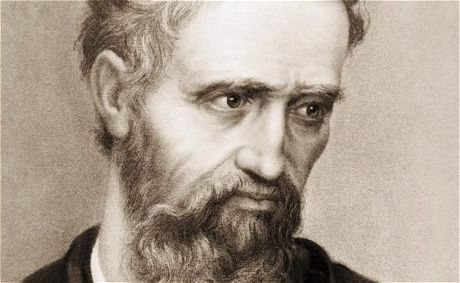 Though he was more famous as an artist, Michelangelo's poems were pretty popular as well. He had written more than 700 sonnets over his lifetime. He mostly used to scribbled while working, writing some stray lines here and there. He once wrote a poem about his overactive bladder, mentioning it as a dripping duct compelling him to wake up too early.
8. His artworks have been vandalized.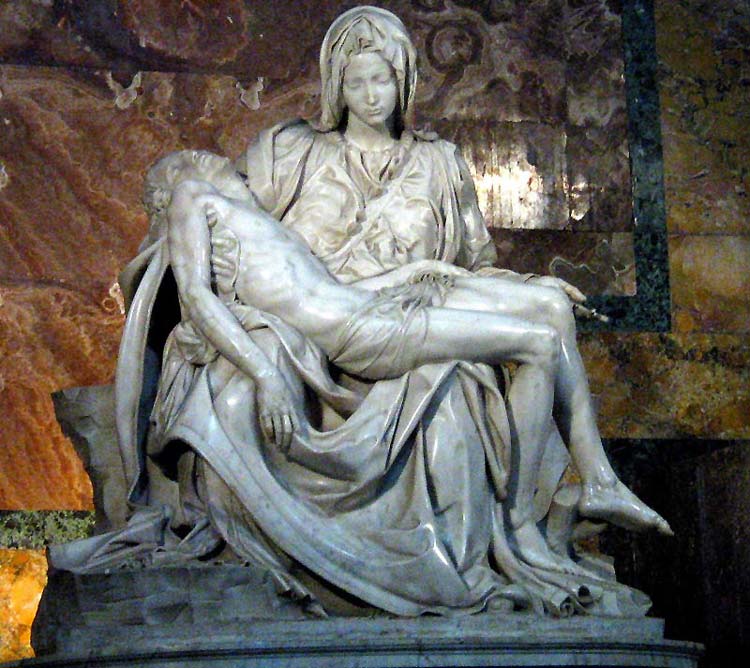 credits: www.artbible.info
Two of his most famous works, David and Pieta, have been victim to vandalism. Pieta was destroyed by a mentally unstable geologist Laszlo Toth in 1972. He broke Madonna's nose and destroyed her veil. Several artists worked to restore the sculpture for 10 months from the broken pieces itself. David was damaged in 1991, when a hammer fell on his toes and broke them.
9. He worked until he died.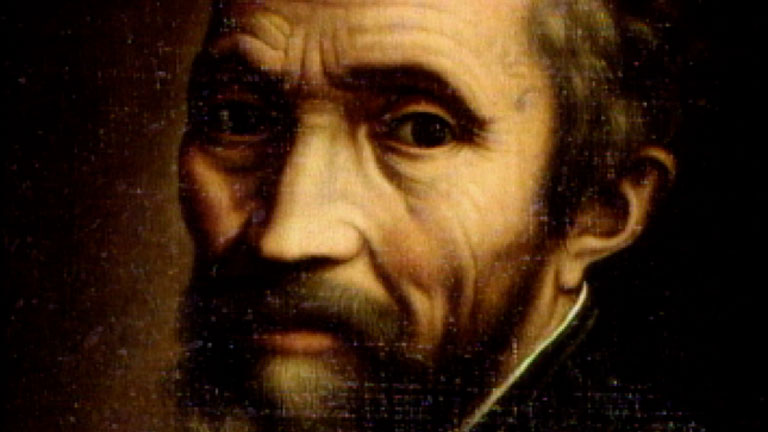 At the age of 88, Michelangelo was supervising the construction of St. Basilica in the Vatican. He mostly worked from home as he was too week to come to the site. He died during that time.
10. First person to have his autobiography published while being alive.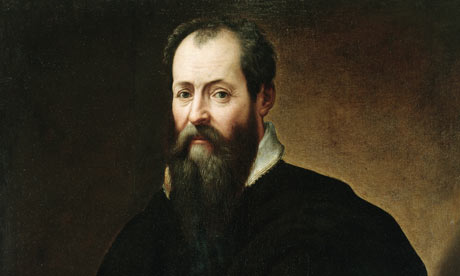 Michelangelo published two autobiographies while he was alive. In these, he recorded all his works and pay. His books were loved by his fans.