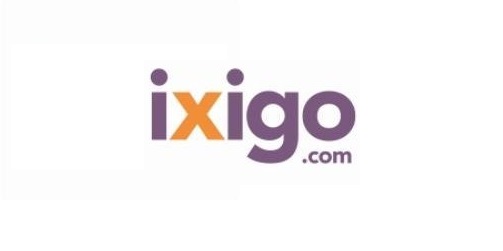 New Delhi, June 22, 2015: In its pursuit to create a connected mobile services ecosystem, Micromax Informatics Limited, India's leading smartphone handset player today announced that it has made a strategic investment in ixigo, India's leading mobile travel search & marketplace. Popular for its innovative travel apps, ixigo helps Indian travellers plan their trips, find the best train & bus services, book cheapest flights, cabs, hotels and more. This investment would further reinforce Micromax's foray into application services after having pioneered democratization of technology by delighting the consumers with its affordable and innovative product offerings. It will also give ixigo a reach of over 30 million incremental users over the next year.
Talking about the investment, Rahul Sharma, Co-founder, Micromax Informatics said, "Our vision is to seamlessly integrate innovative services into smart devices to create an ecosystem that is valuable for our users. We are really impressed with ixigo's talented team & its mobile technology. We look forward to working closely with them to build on-demand and one-click travel experiences for Micromax consumers. We will be announcing more such partnerships over the next few months to accelerate our journey into services."
Kumar Shah, Head of Strategy and M&A, Micromax Informatics, said, "Travel and transportation is one of the most important & frequent use-cases for mobile users and we are excited to partner with ixigo to create a deeply integrated & embedded experience for our consumers. We love ixigo's passion for making the lives of Indian travelers simpler by aggregating meaningful content & building intuitive experiences that save people's time and money. This is our first growth-stage investment and we look forward to partnering with exciting ventures from around the world to improve the experience of Micromax consumers."
Aloke Bajpai, CEO & co-founder, ixigo said – "We share a common vision of a connected ecosystem of travellers who can access & consume travel content ubiquitously on their phone and compare & book across a bouquet of travel service providers seamlessly. 80% of our travel & transportation queries and 50% of our transactions currently originate on mobile devices. This partnership with Micromax, the leading smartphone OEM in India, will strengthen our market leadership in mobile travel services for middle class users. We expect to quadruple our mobile user-base in the next 12 months."
Micromax had announced last month that it will be making investments of 0.5-20 million dollars in over 20 startups in the coming year. For this objective, Micromax has also set up an M&A team which has been actively sourcing and working with startups across major technology markets such as Silicon Valley, Europe, Israel and India to bring in the best products and capabilities.
ixigo aims to provide relevant travel services to the next 300 million smartphone users, and has recently entered the budget hotels, packages & cabs segments. It plans to use this investment for expanding its product & technology team and to add 25,000 small and mid-sized travel service providers to its marketplace offering, making ixigo the most comprehensive platform for comparing and buying travel services on mobile.
Micromax Informatics Limited is one of the leading consumer electronics company in India and the 10th largest mobile phone player in the world (Gartner Q1 2015). Over the past 5 years, Micromax has pioneered the democratization of technology for masses by offering affordable innovations through their product offerings and removing barriers for large scale adoption of advanced technologies. The brand's product portfolio embraces more than 60 models today, ranging from feature rich, dual – SIM phones, 3G Android smartphones, tablets, LED televisions and data cards. The company also has many firsts to its credit when it comes to the mobile handset market including the 30-day battery backup, dual SIM phones, QWERTY keypads, universal remote control mobile phones, first quad-core budget smart phone etc. The company has its operations across Russia and SAARC markets. Micromax sells more than 3 million Mobility Devices every month, with a presence in more than 560 districts through 1, 30,000 retail outlets in India. With presence across India and global presence in Russia and SAARC markets, the Indian brand is reaching out to the global frontier with innovative products that challenge the status quo that Innovation comes with a price.
Launched in 2007 in Gurgaon, India by Aloke Bajpai and Rajnish Kumar, ixigo is India's leading travel search marketplace, connecting over 60 million travellers with content & deals from over 25,000 online & offline travel & hospitality businesses. ixigo aggregates and compares real-time travel information, prices & availability for flights, trains, buses, cabs, hotels, packages & destinations. Ixigo's mission is to simplify the lives of travellers by building apps that make their travel search and planning hassle-free and it has won several awards in its journey, including the TiE-Lumis Entrepreneurial Excellence Award and the NASSCOM Top-10 Emerge Award. ixigo's investors include SAIF Partners & MakeMyTrip.
Comments
comments