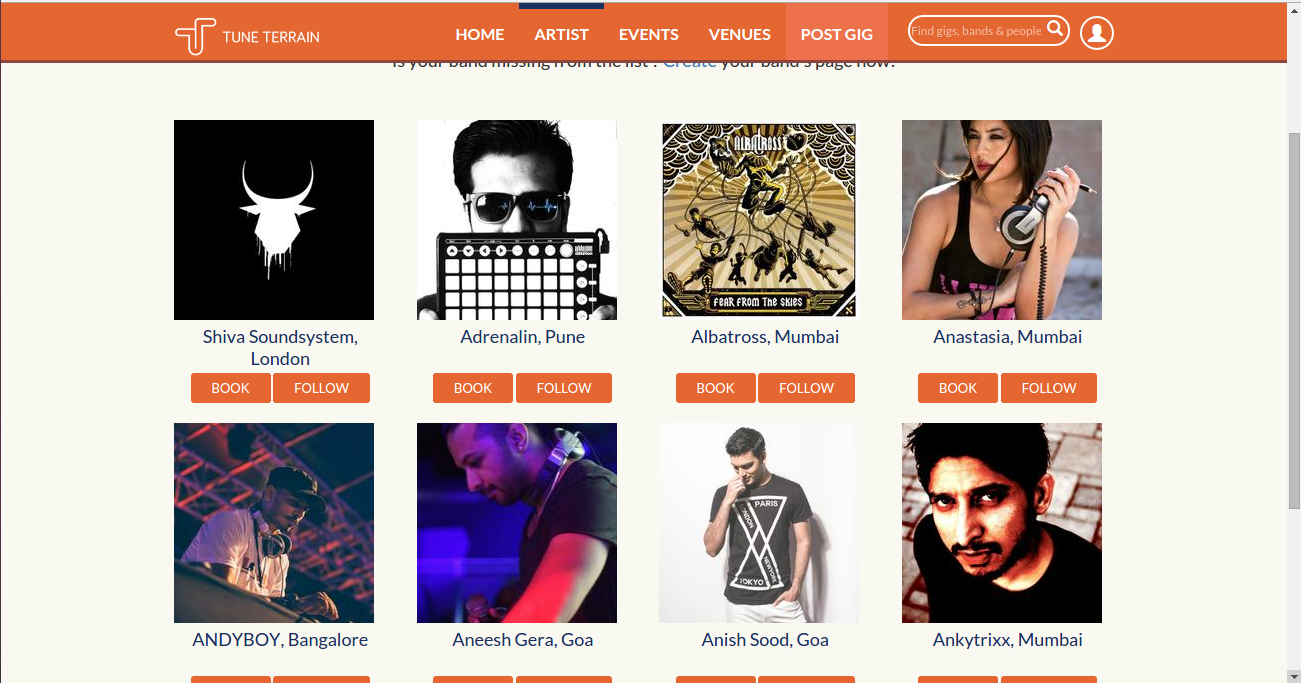 The live music industry is fledgling worldwide and it forms the largest chunk of revenue garnered from all kinds of music related sales. Currently, the global live music revenue stands at more than $ 26 billion and is slated to grow more than $ 30 billion by 2019. The live music industry in India itself is worth over 200 crores in 2015 with a compound annual growth rate of 22%. The revenue from ticket sales from live music events globally is also slated to reach from the current $ 20.5 billion to $24 billion in 2019.
Purpose behind TuneTerrain
However, the live music industry is highly unorganized and delayed untimely payments are the biggest problem in this sector.
Tuneterrain.com is a marketplace for artists, their agencies, event organizers and promoters to conduct artist bookings, plan events, sell tickets and market them. It also provides marketing campaigns for events to target audiences based on customer's preferences along with other value added services.
TuneTerrain brings everyone involved in live entertainment onto a single platform and allows them to communicate and collaborate to plan for each event. TuneTerrain wants to provide a secure environment where everyone partakes in making an event happen and shares responsibility as well.
About Founders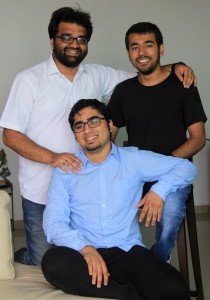 Naiel Shenoy and Kshitij Ingle, both of them were involved into facilitating live music events already. They observed that artists, artist management companies and people booking these artists for their events face a range of problems like insecure bookings, late payments, inefficient scheduling of events, low visibility among fans and lesser avenues to announce themselves. Being avid music lovers, they decided to streamline the way things were happening and make it much more organized. Later on, Lokesh Khemani and Pratyush Nigam joined Naiel and Kshitij.
Kshitij and Pratyush, both of whom are IIIT-H graduates along with Mumbai-based Naiel and Lokesh became founder of the start-up. "We started our market research in mid 2014 and by the end of January 2015, we had completed the work on our MVP. In the next three months, we tested our product with artists, audience and venues. After that we launched the product in May 2015" says Pratyush in interview with Techstory.
Practices and Challenges
The company has just 4 people in team and has been able to get 170+ artists on the platform along with 650+ live music events and 250+ live music venues across India already. It started facilitating booking of artists since May 2015 and has been able to generate leads worth more than Rs. 10 Lacs to get artists booked since then. The company has been able to pull off this growth because of its business model which provides booking of artists, selling tickets and marketing options for live music events in one single place. It also has artist agencies as part of the TuneTerrain fold as they are one of the most important stakeholders in building a successful event.
The competitive advantage is that unlike their competitors, the audience is a part of the TuneTerrain ecosystem. They get to know about the latest events in their city and by the artists they follow. This is what artists and venues are asking for i.e. more footfalls at their events. The events or venues listed on TuneTerrain are not just limited to just Tier-1 cities but extend beyond as well for TuneTerrain cover them from all over India.
The most critical challenge has been and still continues to be is to please the live music industry. "We are disrupting the live music industry and there is a new challenge to conquer everyday but the most important one is make the artist agencies and agents realize that we are not there to replace them but to optimize the whole process of booking the artist, marketing and selling tickets for their events through a one stop shop" Pratyush explains.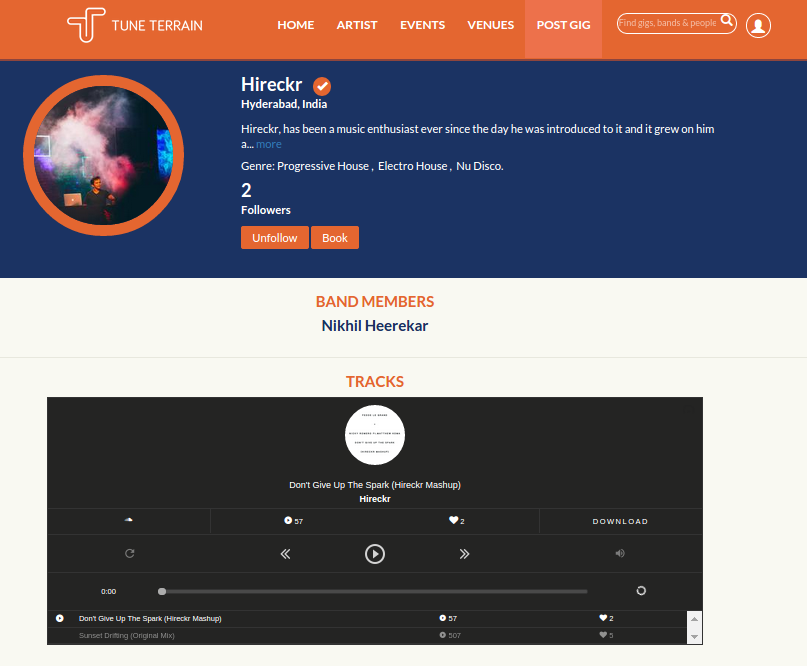 Future Plans
Currently, The Company is looking for funding. TuneTerrain's growth levels are already exponential; it seeks to use funds to take this growth to the next level by expanding to markets outside India. In the next 6 months, TuneTerrain is planning to come up with several features to facilitate more bookings and visibility for artists and venues!
Comments
comments