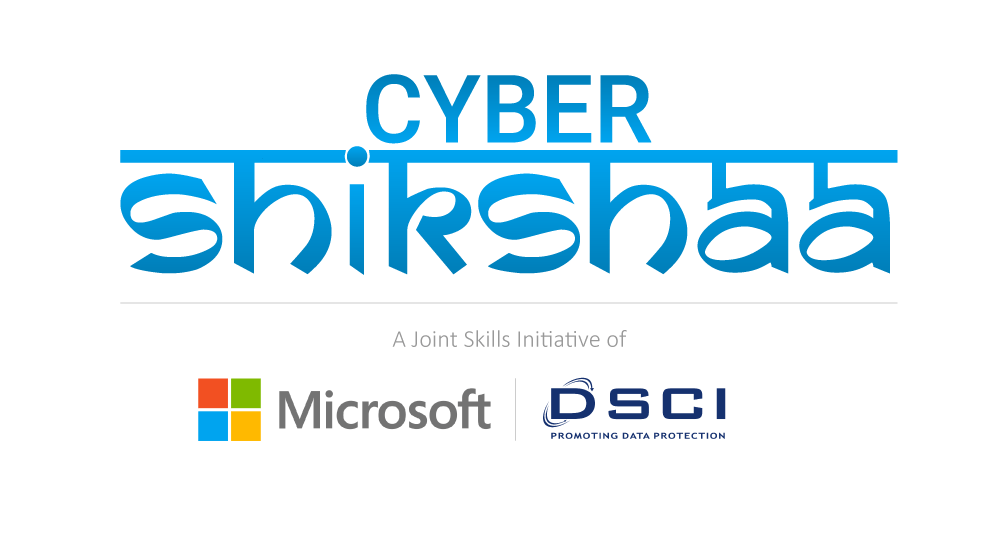 24 September 2018, India:
Microsoft India and the Data Security Council of India (DSCI) have launched the CyberShikshaa. CyberShikshaa is a 3-year program to create a robust pool of skilled women professionals in the country.
CyberShikshaa is supported by the Ministry of Information Technology (MeitY)'s Information Security Education & Awareness (ISEA). It recognizes the growing potential of cybersecurity as a sunrise segment and the need for a large base of diverse industry ready talent.
The program was launched in New Delhi today in the presence of Shri Ajay Prakash Sawhney, Secretary, Ministry of Electronics & IT, Ms. Rama Vedashree, CEO, Data Security Council of India and Mr. Anant Maheshwari, President Microsoft India.
"Bridging the skill gap in the niche domain of Cybersecurity is a national imperative. There has been an increased participation from industry, government and academia to develop cybersecurity skills required for India. This program embarked upon by DSCI and Microsoft is aligned with Ministry's ISEA program and will not only provide impetus to bridging the skill gap but will also help draw more women into Cybersecurity domain," said Ajay Prakash Sawhney, Secretary, Ministry of Electronics & IT.
"As India leapfrogs into the next phase of growth, we see a multi-fold growth of digital assets. This increases the need for an enhanced cybersecurity infrastructure and advanced security solutions. India is also fast emerging as a prime destination for offshore cybersecurity R&D and security operations centers. This will lead to the next wave of jobs – one we must be ready for with a skilled workforce. CyberShikshaa is the first step towards this. We believe this is the beginning of a movement, one that we encourage all stakeholders to join in," said Anant Maheshwari, President, Microsoft India.
Anant Maheshwari added, "CyberShikshaa is significant in more ways than one. It will empower women technologists, ensure a growth driven livelihood for them and increase the participation of women in the industry."
"Cybersecurity skills development and enabling growth opportunities to women talent in cybersecurity domain is a key imperative for government and industry. DSCI is pleased to partner with Microsoft in developing industry ready women cybersecurity professionals though the CyberShikshaa program," said Rama Vedashree, CEO, Data Security Council of India.
CyberShikshaa is part of Microsoft's commitment to providing the underprivileged with the right skills for sustainable livelihood options in a technology driven world. The company's skill development efforts focus on:The CyberShikshaa curriculum will comprise an interactive, 4-month training course with a combination of theory, case studies and practical hands on projects managed by a group of training partners led by Centre for Development of Advanced Computing (C-DAC). It will also include mentoring sessions and workshops with industry leaders; soft skills training and technical sessions by Microsoft employee volunteers. Campus interviews will be organized for students on successful completion of the course.
(Image – DSCI)
Comments
comments