At a time when artificial intelligence has become the new norm for tech companies (such as DeepMind at Google), Microsoft Corp. is finally going to get its hands on its own AI firm, it seems.
News has it that the company has won antitrust approval by the United States in relation to its attempts to purchase artificial intelligence and speech technology-based firm Nuance Communications Inc.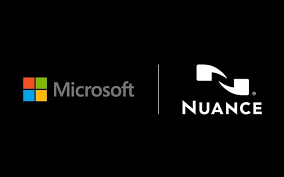 Dealing for Antitrust Objections Over for the US Govt.
The news was announced by Nuance itself, in a filing made to the Securities and Exchange Commission of the US government, and is regarding the $16 billion deal between itself and tech giant,  which material use in April. The company said in its filing that the period for objections by the US government had expired on Just 1st.
The deal comes in the wake of the collaboration between the two firms in 2019, for automating healthcare-related administrative work. Now, the elapse of the antitrust objection deadline has "satisfied one of the conditions for the closing of the merger," says Nuance.
The Nitty-Gritty of the Deal
The deal will most likely come to a final close by the end of this year, if the words of a Microsoft spokesperson are to be believed.  Said spokesperson holds that the deal is currently under regulatory scrutiny under "other jurisdictions".
Finalisation of this deal will work to fuel Microsoft's ambitions of going big in the cloud healthcare solutions market, and will help it reach its goal of reaching directly into the "physician and patient loop",  while also ensuring its growth in AI and biometrics.
The acquisition will mean that the company behind Windows will be investing $56 per share at Nuance, providing a premium of some 22.86% to its closing price on Friday (which came to a stop at $52.85 after gaining 16% during the day).