According to sources, Microsoft aims to enhance the effectiveness of its Bing search engine to compete better with Google. Reuters reports that now the corporation is actively collaborating with AI (artificial intelligence) research organization, OpenAI, to infuse its ChatGPT technology into Bing and enable the user to get solutions to complicated requests in simple, jargon-free English.
Because of its capacity to answer practically all queries in a human-like approach, ChatGPT, which was made publicly available for testing late last year, has sparked a great deal of curiosity among people. Even math problems and programming code inspections can be solved by the AI-powered chatbot.
Based on the latest study, Microsoft may release an enhanced version of Bing just before the end of March to compete against Alphabet's Google. The specific procedure is still unknown at this time.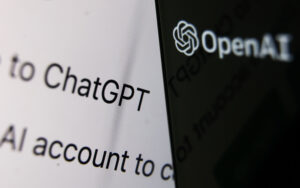 Microsoft also supports OpenAI, and in 2019 it issued a $1 billion investment offer to the AI research organization. To develop artificial intelligence supercomputing technologies on Microsoft's Azure cloud-based computing service, the two firms have forged a multi-year collaboration.
Furthermore, Microsoft last year added technology from OpenAI's Dall-E to Bing to allow users to produce images based on straightforward text inputs. For example, Dall-E may create a caricature of a "cat on the moon wearing a red hat" without utilizing any copied stuff. Like ChatGPT, Dall-E from OpenAI is powered by AI.
At the Microsoft Future Ready Leadership Summit in Mumbai on Tuesday, Microsoft CEO Satya Nadella, who is now traveling India, tested ChatGPT's potential in the midst of all of this. Moneycontrol stated that during Nadella's practical demonstration of ChatGPT, his first question addressed "the future of Mumbai." He even asked ChatGPT to rank the street food in Mumbai.
After the interconnection between Microsoft Bing and ChatGPT is accomplished, the former will be able to provide people with clear English responses to their inquiries instantly. OpenAI needs to first address ChatGPT's existing problems. For instance, ChatGPT is only aware of worldwide events that took place before 2021. It frequently provides incorrect responses as well.
Based on the data found in Wikipedia as well as other online encyclopedias, Microsoft Bing can provide solutions. On the other hand, Google is still far better at replying to customer queries depending on recently published content.
The Alphabet-owned search engine, unfortunately, has a record of misleading customers and frequently providing confusing results. Based on a source from last month, Google management has directed its researchers to develop a system based on artificial intelligence that is close to ChatGPT and has classified it as "code red." Google is also being improved by the management to make it smarter and simpler to use.