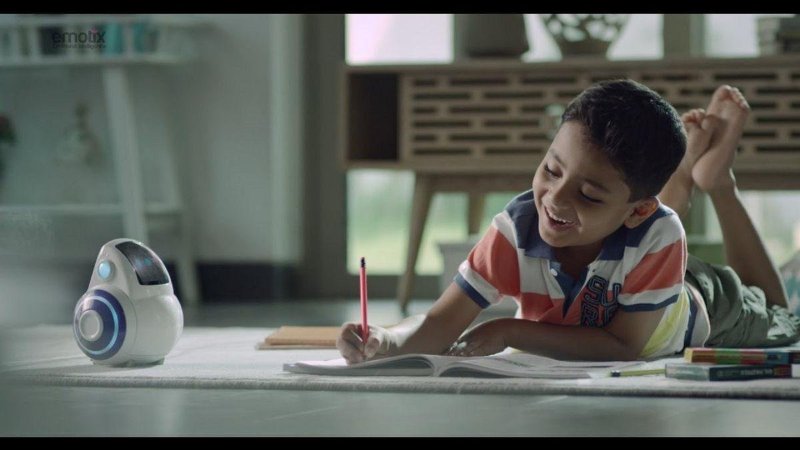 In the last couple of years, the world has seen revolutionary progress in the robotics and artificial intelligence. But the impacts of these developments have been most felt in the industrial sector. Robots that can perform certain specific tasks are there in the domestic space, but the more sophisticated ones with interactive ability are yet to make inroads into our homes.
However, it seems that Miko, India's first companion robot developed by a Mumbai-based startup Emotix, is all set to change the scenario. Designed specifically for children above the age of five years, Miko is an AI-powered robot with an adaptive personality.
More About Miko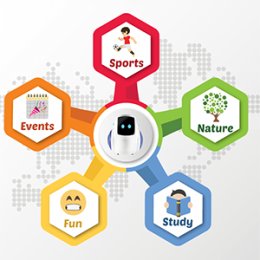 Miko is an emotionally intelligent companion robot with an access to a wide pool of knowledge. It can talk, respond, educate, and provide entertainment. It can understand your child's needs, emotions, and likes and dislikes.
As Miko interacts and spends more time with a child, it learns more about him or her. So, when your child grows and changes, Miko also grows. Its knowledge base also increases with automatic updating.
At present, this companion robot knows more than a million topic. But parents need not worry as this little genius will not discuss any topic which is not meant for children.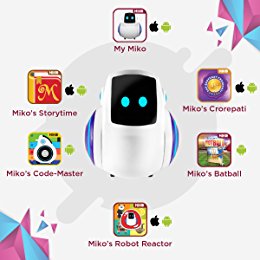 Miko can answer your child's queries and carry out detailed and guided discussions to help your child understand the topic better. It can entertain children while educating them. It can play educational games with them, sing for them, and even read them bedtime stories. Further, it can teach your little ones some good habits like not littering around.
Other Features
1. Miko has three wheels, with which it can move around on flat surfaces. It does not have the drop detection feature. But it can correct its course whenever it bumps into something or if it is placed on a rugged surface.
3. Miko can be paired with a smartphone through the 'My Miko' app, which is available for both Android and iOS platforms. You can interact with Miko through this app.
4. On a single charge, Miko can run up to 3 hours. If the battery is low, the LEDs on its sides glow red.
5. A tiny display fitted on Miko's body shows different expressions when it talks, while the LEDs fitted on its sides emit lights of different colors depending on what it is doing.
6. Miko can perform many tasks like playing games or holding a conversation without the internet. But for answering questions, you have to connect it to the internet.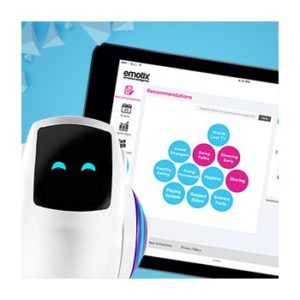 7. One of the most interesting features of this robot is the parental dashboard, which allows parents to monitor and guide the relationship between Miko and their children. Parents can access the dashboard through the Emotix website.
The Potential Benefits and Concerns
Today, children get exposed to technology at a very young age, and often they end up spending a significant amount of their time on technological mediums like social media and video games. This is definitely not good for them. But at the same time, purging technology completely from their life is neither possible nor prudent.
Keeping all these concerns in mind, Miko has been designed to provide a better and safer alternative to other technological mediums. Miko can enhance the learning experience and also serve as a companion to children. In fact, it can make the learning process more engaging and enjoyable for a child.
However, a few concerns remain. One such serious concern is whether a companion robot will eventually substitute or undermine human interactions and adversely affect social and interpersonal communication skills of children. Considering the fact that children nowadays do not get to spend much time with people, it is quite natural for parents to have certain reservations about such a gadget.
But the creators of Miko emphasize that Miko is not meant to replace human interactions or disregard the role of parents and friends in a child's life. Rather it is designed to be a better substitute for those technological mediums which are not meant for children.
To develop Miko, Emotix has colluded with more than 20 engineers, neuropsychologists, mathematicians, and artists from India and abroad. At present, Miko speaks only in English, although emotix is developing voice recognition in Hindi and Hinglish. In the future, they are planning to develop voice recognition in other Indian languages as well.
Video:
Image Credit: LinkedIn.com
Comments
comments