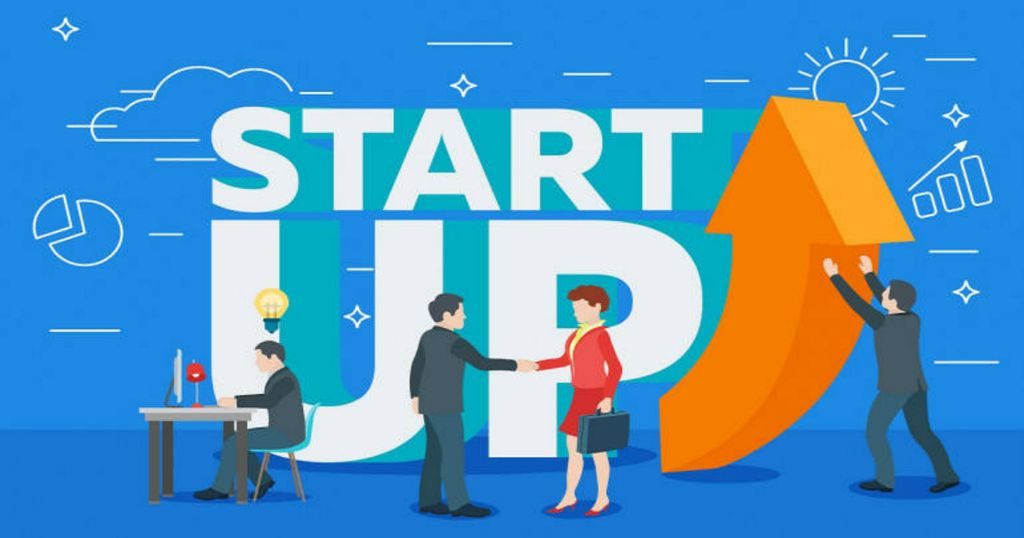 Ever since the launch of Startup India program by the Government of India, there has been a spurt in the growth of startup entities. It is true that many of these startups have failed to cross the threshold of success. But the program has been able to infuse entrepreneurship and a sense of optimism among the youth. A further boost has been provided by the recent improvement in India's ease of doing business ranking and the global startup ecosystem comparison chart.
Startups are important for any economy as they help boost economic activity, generate employment, bring in technological enhancement, and also infuse competitiveness in the economy. But the most crucial factor for their survival and growth is funding. So, let's have a glance at the overall startup funding scenario and the startups that have raised funds from January 2018 to December 2018.
Overall Startup Investment Scenario
With more than 1000 startups added in 2017 taking the total number of startups to 5,200, India is now the world's third-largest startup ecosystem (as per Nasscom startup Report). The year 2017 saw a record $13.7 billion being invested in Indian startups across 820 deals, which is significantly higher than the investments made in 2016 and 2015.
However, the number of startup deals being funded in 2016 and 2015 was higher than that of 2017. In Q1 of 2018 (Jan to March), the number of deals was 42% higher than the previous quarter, i.e., Q4 2017. But it is 19% lower than the number of deals funded in Q1 of 2017.
As far as seed funding is concerned, we can see a recovery as the number of deals in seed stage has increased by 43% as compared to Q4 2017, although it is still 18% lower than that in Q1 2017. Recovery can also be observed in Series A stage funding, as the number of deals has grown by 22% than that in Q4 2017.
The maximum number of funding deals have taken place in the Fintech and Healthtech sections. The tech startups in the enterprise application and service space have been able to get $269 million in funding across 33 deals. So far, Bengaluru has been able to retain the top position for Indian tech startups, followed by Delhi/NCR, Mumbai, and Hyderabad.
Funding Activity of Indian Startups from January to December 2018
December 2018
| | | | | | |
| --- | --- | --- | --- | --- | --- |
| Company Name | Founders | Location | Industry | Funding Type | Funding Amount (in $) |
| OYO | Ritesh Agarwal | Gurgaon, Haryana | Hospitality | Series E | 100,000,000 |
| BYJU'S | Byju Raveendran, Divya Gokulnath | Bangalore, Karnataka | EdTech | Series F | 540,000,000 |
| MyNewCar | Madhukar Manpuria | Gurgaon, Haryana | Automotive, E-Commerce | Venture-Series Unknown | 1,000,000 |
| ShopKirana | Deepak Dhanotiya, Sumit Ghorawat, Tanutejas Saraswat | Indore, Madhya Pradesh | E-Commerce | Venture-Series Unknown | 2,000,000 |
| Quikr | Jiby Thomas and Pranay Chulet | Bangalore, Karnataka | Classified Online Marketplace | Debt Finance | 7,800,000 |
| BuildSupply | Nipun Yadvinder, Sameer Nayar, Sarit Sethi | Gurgaon, Haryana | Real Estate | Series A | 3,500,000 |
| Go Payments | N/A | Mumbai, Maharashtra | IT & Information Services | Corporate Round | N/A (Not Availale) |
| Fric Bergen | Rohit Agarwal, Vandana Singh, Vivek Singh | Alwar, Rajasthan | Specialty Food | Venture – Series Unknown | N/A |
| Tabono Sports | Abhishek Mishra | Gurgaon, Haryana | Sports & Fitness | Seed | N/A |
| Boodmo | Oleksandr Danylenko, Yevgen Sokolnikov | Gurgaon, Haryana | Automotive | Seed | 983,860 |
| LearnApp | Prateek Singh | Noida, Uttar Pradesh | Banking, E-Learning | Seed | 280,650 |
| Guiddoo | Darshan Sharma, Nidhi Varma, Prashant Choudhary, Vineet Budki | Mumbai, Maharashtra | TravelTech | Seed | 800,000 |
| Nagpur Wholesale | Harish Pittulwar | Nagpur, Maharashtra | E-Commerce | Seed | 143,000 |
| OTO Capital | Sumit Chazzed and Harsh Saruparia | Mumbai, Maharashtra | Automotive | Seed | 701,000 |
| Housejoy | Arjun Kumar, Sunil Goel | Bangalore, Karnataka | Home Services | Series B | 3,240,000 |
| Plum | Shankar Prasad | Thane, Maharashtra | Skin Care Products | Series A | N/A |
| Wakefit | Chaitanya Ramalingegowda | Bangalore, Karnataka | Manufacturing (Mattress) | Venture – Series Unknown | 9,000,000 |
| Roposo | Avinash Saxena, Kaushal Shubhank, Mayank Bhangadia | Gurgaon, Haryana | Social Media | Series C | 10,000,000 |
| Ninjacart | Ashutosh Vikram, Kartheeswaran K K, Sharath Loganathan, Thirukumaran Nagarajan,Vasu Devan | Bangalore, Karnataka | AgTech | Series B | 34,600,000 |
| Licious | Abhay Hanjura, Vivek Gupta | Bangalore, Karnataka | Food & Beverage | Series C | 25,000,000 |
| MadGuyLabs | Alok Katiyar, Sanjay Jagarwal and Vishal Meena | Hyderabad, Andhra Pradesh | E-Learning | Venture – Series Unknown | 150,000 |
| Wow Venue | Ganesh Rai | Mumbai, Maharashtra | Consumer Internet | Venture – Series Unknown | 1,500,000 |
| FeedMyPockets | Naveen Ramachandra, Prashant Janadri | Bangalore, Karnataka | On-Demand Staffing Platform | Seed | 625,000 |
| PerkFinance | Vikas Kothari, Vivek Kandkur, Yogesh Keswani | Bangalore, Karnataka | FinTech | Seed | 900,000 |
| Ambee | Akshay Joshi, Madhusudhan Anand | Bangalore, Karnataka | Environment Analytics | Angel | N/A |
| PlanetSpark | Maneesh Dhooper, Kunal Malik | Gurgaon, Haryana | EdTech | Seed | 222,000 |
| FoodyBuddy | Rachna Rao, Anup Gopinath and Akil Sethuraman | Bangalore, Karnataka | Food Delivery | Seed | 800,000 |
| Shop101 | Abhinav Jain | Mumbai, Maharashtra | E-Commerce | Series B | 2000,000 |
| UrbanClap Technologies Pvt. Ltd | N/A | New Delhi | Home services marketplace | Series D | 50,000,000 |
| Swiggy | Nandan Reddy, Rahul Jaimini, Sriharsha Majety | Bangalore, Karnataka | Food & Beverage (Food Delivery) | Series H | 1,000,000,000 |
| Milkbasket | Anant Goel, Anurag Jain, Ashish Goel, Ekwe Chiwundu Charles, Yatish Talavdia | Haryana | E-Commerce, Food & Beverage | Series A | 7,000,000 |
| Toppr | Hemanth Goteti, Zishaan Hayath | Mumbai, Maharashtra | EdTech | Series C | 35,000,000 |
| Vogo | Anand Ayyadurai, B Padmanabhan, Sanchit Mittal | Kormangala, Karnataka | Transportation | Corporate Round | 100,000,000 |
| Mobikwik | Bipin Singh, Upasana Taku | Gurgaon, Haryana | Financial Services | Series E | 3,000,000 |
| Moglix | Rahul Garg | Noida, Uttar Pradesh | E-Commerce | Series C | 23,000,000 |
| NoPaperForms | Naveen Goyal, Nitesh Damani, Vishal Shah | New Delhi, Delhi | EdTech | Series B | 3,980,000 |
| Vivriti Capital | Gaurav Kumar, Vineet Sukumar | Chennai, Tamil Nadu | Financial Services | Venture – Series Unknown | 28,500,000 |
| Khidki | Kapil Agrawal, Kumar Saurabh | Bangalore, Karnataka | Social Media | Seed | N/A |
| Stones2Milestones | Nikhil Saraf | Gurgaon, Haryana | E-Learning | Seed | N/A |
| LetsTransport | Ankit Parasher, Pushkar Singh, Sudarshan Ravi | Bangalore, Karnataka | Logistics, Transport | Series B | 14,200,000 |
| Portea Medical | Ganesh Krishnan, Karan Aneja, Manjusha Anumolu, Meena Ganesh, Zachary Jones | Bangalore, Karnataka | Healthcare | Debt Finance | 3,600,000 |
| Nutrisattva | B M Vyas, Ravi Khimani, Shirish Upadhyay | Anand, Gujarat | Healthcare, Nutrition | Angel | N/A |
 November 2018
| | | | | | |
| --- | --- | --- | --- | --- | --- |
| Company Name | Founders | Location | Industry | Funding Type | Funding Amount (in $) |
| Mobile Premier League | Sai Srinivas Kiran G, Shubham Malhotra | Bangalore, Karnataka | Gaming | Series A | 5,000,000 |
| Dunzo | Ankur Aggarwal, Dalvir Suri, Kabeer Biswas, Mukund Jha | Bangalore, Karnataka | Tech (App that connects to the nearest delivery partner) | Debt Finance | 9,91571 |
| iChamp | Mohit Bansal | Gurgaon, Haryana | EduTech | Seed | NA |
| DriveU | Amulmeet Chadha, Ashok Shastry, Rahm Shastry | Bangalore, Karnataka | Transport (On-Demand Driver Provider) | Venture – Series Unknown | 9,72,000 |
| Perpule | Abhinav Pathak, Saketh BSV, Sathya Narayanan, Yogesh Ghaturle | Bangalore, Karnataka | Retail Tech | Series A | 4700000 |
| Hoi Foods | Indrajeet Roy | Gurgaon, Haryana | Food & Drink | Seed | 5,00,000 |
| Fresh Rooms | Ashutosh Giri | New Delhi | Sanitation | Seed | 4,17,000 |
| CleanseCar | Pratibha Shalini, Kalyandar Vinukonda | Bangalore, Karnataka | Services (car Wash) | Angel | 500,000 |
| Biizlo | Nishant Katyal | Mumbai, Maharashtra | Home Security | Angel | 5,00,000 |
| InCred | Bhupinder Singh | Mumbai, Maharashtra | Finance (SME Lending) | Private Equity | 41,900,000 |
| DeTect Technologies | Daniel Raj David | Chennai, Tamil Nadu | Internet of Things (IoT) | Series A | 3,300,000 |
| CashRich | Sougata Basu | Mumbai, Maharashtra | Fintech | Seed | 1,000,000 |
| Magicpin | Anshoo Sharma, Brij Bhushan | Gurgaon, Haryana | E-Commerce | Series C | 20,000,000 |
| BillDesk | Ajay Kaushal | Ahmedabad, Gujarat | Fintech (Payment Solutions) | Venture – Series Unknown | |
| HealthifyMe | Sachin Shenoy, Tushar Vashisht | Bangalore, Karnataka | Healthcare (Fitness app) | Series B | 6,000,000 |
| Aye Finance | Sanjay Sharma, Vikram Jetley | Gurgaon, Haryana | Financial Services | Debt Finance | 9,80,0000 |
| Signzy | Ankit Ratan, Ankur Pandey, Arpit Ratan | Bangalore, Karnataka | Fintech | Series A | 3,36,0000 |
| Skillbox | Anmol Kukreja, Ravi Pardhi, & Nitish Bhardwaj | Gurgaon, Haryana | Social Network | Seed | N/A |
| Genius Corner | Vishal Khatter | Noida, Uttar Pradesh | Edtech | Angel | 2,83,000 |
| Vedantu | Anand Prakash, Pulkit Jain, Saurabh Saxena, Vamsi Krishna | Bangalore, Karnataka | EdTech | Series B | 11,000,000 |
| Verloop | Gaurav Singh | Bangalore, Karnataka | IT | Series A | 3,000,000 |
| Infivention | Bhavya Gohil, Aatur Mehta | Mumbai, Maharashtra | IoT | Series A | 1,100,000 |
| Drivezy | Abhishek Mahajan, Amit Sahu, Ashwarya Singh, Hemant Kumar Sah, Vasant Verma | Bangalore, Karnataka | Transport (Vehicle Sharing Platform) | Series B | 20,000,000 |
| Hospals | Danish Ahmed | New Delhi | Medical Tourism | Seed | 1,500,000 |
| Trendlyne Technologies | Amber Pabreja | Bangalore, Karnataka | FinTech | Seed | N/A |
| Hush | Ashutosh Dabral and Umesh Joshi | Delhi | HRTech | Series Unknown | 6,45,500 |
| Perspectico | Nikhil Chainani | New Delhi | Education (Career Tech) | Seed | N/A |
| Lendbox | Bhuvan Rustagi, Ekmeet Singh, Jatin Malwal | New Delhi | Financial Services | Seed | 8,46,750 |
| Clinical Nutrition | Swapnaja Shinde | Delhi | Food & Supplement | Angel | N/A |
| GoDesi | Vinay Kothari | Bangalore, Karnataka | Food & Beverage | Seed | 1,38,995 |
| Veritas Finance Ltd. | Arulmany Duraisamy | Tamil Nadu | Financial Services | Series D | 27,799,000 |
| Meesho | Sanjeev Barnwal, Vidit Aatrey | Bangalore, Karnataka | E-Commerce | Series C | 50,000,000 |
| A&R Bon Vivants | N/A | Jaipur, Rajasthan | Food | Equity | 1,000,000 |
| Milkbasket | Anant Goel, Anurag Jain, Ashish Goel, Ekwe Chiwundu Charles, Yatish Talavdia | Haryana | Food & Beverage | Venture – Series Unknown | 1,300,000 |
| Roposo | Avinash Saxena, Kaushal Shubhank, Mayank Bhangadia | Gurgaon, Haryana | Social Media (Video Sharing) | Series C | 1,700,000 |
October 2018
| | | | | | |
| --- | --- | --- | --- | --- | --- |
| Company Name | Founders | Location | Industry | Funding Type | Funding Amount (In $) |
| Droom Technology | Sandeep Aggarwal | Gurgaon, Haryana | Automotive | Series E | 30,000,000 |
| Origo Commodities | Jeffrey Hamaoui | Gurgaon, Haryana | Logistics | Venture – Series Unknown | 11,000,000 |
| 9stacks | Pratik Kumar, Rishab Mathur, Sudhir Kamath | Delhi | Gaming | Series A | 3,840,000 |
| Vahdam Teas | Bala Sarda | New Delhi | E-Commerce (Food & Beverage) | Series B | 2,500,000 |
| Vogo Rentals | Anand Ayyadurai, B Padmanabhan, Sanchit Mittal | Bangalore, Karnataka | Consumer Internet (Scooter Rental Platform) | Debt Financing | 1,090,000 |
| Disprz | Kuljit Chadha, Subramanian Viswanathan | Chennai, Tamil Nadu | Edtech | Debt Financing | 400,000 |
| Technology 9 Labs (T9L) | Fahad Moti Khan | New Delhi | IT | N/A | N/A |
| | | | | | |
| Snackible | Aditya Sanghavi | Mumbai, Maharashtra | Food & Beverage | N/A | N/A |
| Cardekho | Amit Jain, Anurag Jain | Gurgaon, Haryana | E-Commerce | Series C | 75,000,000 |
| ElasticRun | Sandeep Deshmukh, Saurabh Nigam, Shitiz Bansal | Pune, Maharashtra | Logistics | Series B | 8,450,000 |
| InnerChef | Bal DiGhent, Rajesh Sawhney, Sanjeev Singhal | Gurgaon, Haryana | Foodtech | Venture – Series Unknown | 1,760,000 |
| Universal Sportsbiz | Anjana Reddy | Bangalore, Karnataka | Fashion & Sports | Series E | 13,500,000 |
| FarmersFZ | Pradeep PS | Kochi, Kerala | Agritech | Seed | N/A |
| Worxogo | Ramesh Srinivas | Bangalore, Karnataka | IT | Series A | 2290000 |
| Vivish Technologies myGate | Shreyans Daga, Vijay Arisetty | Bangalore, Karnataka | IT | Series A | 8700000 |
| BookMyBai | Anupam Sinhal & Vickash Chowdhury | Mumbai, Maharashtra | Consumer Internet (Online Domestic Help Provider) | Pre-Series A | N/A |
| Virtual Metalstreet (Metalstreet) | Shashank Ananth, Arun Shukla, & Nupin Pillai | Bangalore, Karnataka | B2B Marketplace for steel trading | Angel | 700,000 |
| Truebil | Rakesh Raman, Ravi Chirania, Ritesh Pandey, Shubh Bansal, & Suraj Kalwani | Mumbai, Maharashtra | E-Commerce (Automotive) | Series A | 2,000,000 |
| LetsMD | Prakhar Gupta | New Delhi | Healthcare | Seed | 1,000,000 |
| Mynvax | Raghavan Varadarajan and Gautham Nadig | Bangalore, Karnataka | Biotechnology | Angel | N/A |
| Zomato | Deepinder Goyal, Pankaj Chaddah | Gurgaon, Haryana | Foodtech | Secondary Market | 210,000,000 |
| Blackbuck | Chanakya Hridaya, Rajesh Yabaji, Ramasubramaniam B | Bangalore, Karnataka | Logistics | Series D | 27,400,000 |
| Letstransport | Ankit Parasher, Pushkar Singh, Sudarshan Ravi | Bangalore, Karnataka | Transportation and Logistics | Series B | 12,000,000 |
| ClearTax | Archit Gupta | New Delhi | FinTech | Series B | 50,000,000 |
| Azure Power | Inderpreet Wadhwa | New Delhi | Renewable Energy | Post-IPO Equity | 185,000,000 |
| INDWealth | Amrita Sirohia, Ashish Kashyap, Pratiksha Dake, Varun Bhatia | Gurgaon, Haryana | Financial Services | Seed | 30,000,000 |
| Grover Zampa | Ravi Viswanathan | Mumbai, Maharashtra | Food & Beverage (Wine) | Private Equity | 8,200,000 |
| Innov8 Coworking | Ritesh Malik, Shailesh Gupta, Sumit Ranka | New Delhi | Real Estate (Coworking) | Seed | 4,000,000 |
| Northmist | Arijit Mazumdar | Koramangala, Karnataka | Fashion (Menswear) | Angel | N/A |
September 2018
Company Name
Founders
Location
Industry
Funding Type
Funding Amount (in $)
Dailyhunt

Virendra Gupta, Viru Gupta

Bangalore

IT (eBook Company)

Series E

6,000,000

OYO

Ritesh Agarwal

Gurgaon, Haryana

Hospitality

Series not Disclosed

1,000,000,000

ClearDekho

Saurabh Dayal, Shivi Singh

Ghaziabad, Uttar Pradesh

Consumer Internet (Online Eyewear Marketplace)

Venture – Series Unknown

N/A

Nykaa

Falguni Nayar

Mumbai, Maharashtra

Consumer Internet (Online Beauty and Wellness Destination)

Secondary Market

15720000

Heelium

Prateek Sharma and Siddharth Jain

Pune, Maharashtra

Consumer Internet (

customized running-footwear and wearable)

Seed

N/A

SignCatch

Sumit Duggal and Saurabh Dwivedi

New Delhi

Retail Tech

Series Unknown

N/A

GreyOrange

Samay Kohli and Akash Gupta

Gurugram, Haryana

Technology (

Warehousing automation and robotics)

140000000

Dream11

Bhavit Sheth and Harsh Jain

Mumbai, Maharashtra

Gaming

Series D

100,000,000

SlicePay

Deepak Malhotra, Rajan Bajaj

Bangalore, Karnataka

Fintech (AI-Based Instant Credit App)

Series A

14,900,000

Netmeds

Pradeep Dadha

Chennai, Tamil Nadu

Healthcare (Biotechnology and Pharmaceutical)

Series C

35,000,000

Chaayos

Nitin Saluja

New Delhi

Food & Beverage

Series B

12000000

HappyEasyGo

Vivek Prabhakar

Haryana

Travel & Tourism (Online Travel Domain)

Series A

N/A

Ola

Ankit Bhati, Bhavish Aggarwal

Kormangala, Karnataka

Consumer Internet (Transportation, Ride Sharing)

Venture – Series Unknown

50,000,000

ShareChat

Ankush Sachdeva, Bhanu Singh, Farid Ahsan

Bangalore, Karnataka

Consumer Internet (

Social Networking and Regional Content Platform

Series C

99,230,000

Udaan

Amod Malviya, Sujeet kumar, Vaibhav Gupta

Bangalore, Karnataka

B2B Platform (Logistics and Shipping)

Series C

225,000,000

3HCare

Gurdeep Singh Ratra Ratra, Ravinder Pal Malhotra, Ruchi Gupta

New Delhi

Healthcare

Venture – Series Unknown

1,000,000

Mamaearth

Varun Alagh

Gurgaon, Haryana

E-Commerce (Online retailer of

Baby and Toddler Products)

Series A

4,000,000

PharmEasy

Dharmil Sheth, Dhaval Shah, Mikhil Innani

Mumbai, Maharashtra

Healthcare

Series C

80,000,000

Kissht

Krishnan Vishwanathan

Mumbai, Maharashtra

FinTech (Online Lending Platform)

Series C

30,000,000

Verzeo

Vungarala V. Subrahmanyam

Bangalore, Karnataka

Edtech

Series A

5,000,000

BabyChakra

Naiyya Saggi

Mumbai, Maharashtra

E-Commerce (Maternity and Childcare Platform)

Series B

N/A

Bon (Bonfleet Solutions)

Bhasker "Bosky" Kode

Pune, Maharashtra

FinTech

Seed

1000000

Vokal

Aprameya Radhakrishna, Mayank Bidawatka

Bangalore, Karnataka

Consumer Internet (Knowledge Sharing Platform)

Series A

1,500,000

Upwards Fintech

Nimesh Verma & Abhishek Soni

Mumbai, Maharashtra

Fintech

Series A

5,000,000

ShiftKarado

Sahil Mittal, Atul Mithal, Aulina Mithal Sood and Ashish Mullick

Gurgaon, Haryana

Consumer Internet (Packing and Moving Services)

Unknown

693000

Rev Snack

Bharat Kulkarni, Rohit Kulkarni

Pune, Maharashtra

Food & Beverage

Seed

N/A

LeagueSX

Anshul Agrawal

Gurgaon, Haryana

Consumer Internet (Fantasy Football Platform)

Angel

Haazri

Arjun Midha, Dhruv Agarwal, & Karan Shinghal

Mumbai, Maharashtra

Food & Beverage

Seed

1,72,000

Flyrobe

Pranay Surana, Shreya Mishra, Tushar Saxena

Mumbai, Maharashtra

Consumer Internet (

Apparel Rental Platform )

Series B

36,30,000

srJna

Sharad Bansal

Jaipur, Rajasthan

Edtech

Seed

N/A

Droni Tech

Anisha Bhosle, Chirag Patel, Onkar Bhosle, Rohit Shirke

Mumbai, Maharashtra

Technology

Seed

4,80,000

Livspace

Anuj Srivastava, Ramakant Sharma, Shagufta Anurag

Bangalore, Karnataka

E-commerce (Furniture, Interior Design)

Series C

70,000,000

DocPrime

N/A

Haryana

Healthcare

Not Disclosed

50,000,000

CleanseCar

Kalyandar Vinukonda & Pratibha Shalini

Bangalore, Karnataka

Consumer Internet (Car Washing and Repair Services)

Seed

150,000

Knocksense

Varul Mayank, Neelansha Dwivedi

Lucknow, Uttar Pradesh

Consumer Internet (Social Media, Publishing)

Seed

N/A

Xplorabox

Dhirendra Meena, Rishabh Gupta, Rishi Das Agarwal

Noida, Uttar Pradesh

Education

Seed

N/A

Mate Labs

Kailash Ahirwar, Rahul Vishwakarma

Bangalore, Karnataka

Technology (AI & ML)

Seed

550,000

Parkwheels

Dhananjay Rathore

Haryana

Industrial Automation

Seed

166000

Cyclops MedTech

D R Srinivas, Dr. Srinivas Dorasala, Niranjan Subbarao, Ravi Nayar

Bangalore, Karnataka

Healthcare

Seed

1,000,000

NewsBytes

Sumedh Chaudhry, Romesh Khaddar

Gurgaon, Haryana

Media

Seed

1,000,000

Avenue11

N/A

Bangalore, Karnataka

E-Commerce

N/A

3590000

Leena AI

Adit Jain,

Anand Prajapati, Mayank Goyal

Gurgaon, Haryana

Technology

Seed

2,000,000

DailyNinja's

Anurag Gupta, Sagar Yarnalkar

Bangalore, Karnataka

Technology (Mobile App)

Series A

N/A

Togedr

Ashish Yadav

Gurgaon, Haryana

Consumer Internet (

Activity Discovery & Booking Platform)

Venture – Series Unknown

N/A

Sheroes

Sairee Chahal

Delhi

Consumer Internet

Series B

N/A

Qbera

Aditya Kumar, Anubhav Jain

Bangalore, Karnataka

Finance (

Marketplace for Unsecured Personal Loans)

Venture – Series Unknown

3000000
August 2018
Company Name
Founders
Location
Industry
Funding Type
Funding Amount
Lenskart

Peyush Bansal, Amit Choudhary, & Sumeet Kapahi

Faridabad, Haryana

E-Commerce (Online shopping Portal for Eyewear)

Venture – Series Unknown

N/A (Not Available)

dishq

Kishan Vasani

Bangalore, Karnataka

FoodTech

Seed

400,000

ShopX

Amit Sharma, Apoorva Jois

Bangalore, Karnataka

E-Commerce

Venture – Series Unknown

35,000,000
Try & Buy Fashions

Nitin Vats

New Delhi

Consumer Internet

Seed

1,000,000
ZipGo

Gaurav Agarwal, Jitender Sharma, Neeraj Paliwal, Pritesh Gupta

New Delhi

Consumer Internet (Provides

Affordable Urban Transportation Option)

Series B

4,29,80,000

Wishup

Neelesh Rangwani, Vivek Gupta

Azadpur, Delhi

Consumer Internet (

Personal Assistance Service)

Seed

N/A

Enakshi

Maharsh Shah, Namya Patel

Ahmedabad, Gujarat

Consumer Internet (Online Apparel Brand)

Seed

1,14,811

Observe AI

Akash Singh, Sharath Keshava Narayana, Swapnil Jain

California, US & Bangalore, Karnataka

Technology

Series A

8,074,414
Inthree

Kartick Natarajan, Ramanathan Ramachandran

Chennai, Tamil Nadu

Consumer Internet (Rural E-Commerce Platform)

Series A

4,000,000
HappyEMI

Suhas Gopinath

Bangalore, Karnataka

FinTech (Lending Platform)

Seed

1,000,000

quizizz

Ankit Gupta, Deepak Joy Cheenath

Bangalore, Karnataka

EdTech (E-Learning Platform)

Venture – Series Unknown

3,000,000
PhonePe

Burzin Engineer, Rahul Chari, Sameer Nigam

Bangalore, Karnataka

Consumer Internet (UPI Payments App)

Venture – Series Unknown

66,000,000

Metro Bikes

Anil G, Vivekananda Hallekere

Bangalore, Karnataka

Consumer Internet (Online Bike Rental Provider)

Series A

12,200,000

Hansel.io

Mudit Krishna Mathur, Parminder Singh, Varun Ramamurthy Dinakar

Bangalore, Karnataka

Consumer Internet (Mobile App Management Platform)

Series A

4,000,000
MakeMyTrip

Deep Kalra, Keyur Joshi, Rajesh Magow




Gurgaon, Haryana

Consumer Internet (Online Travel Aggregator)

Private Equity

10,000,000

ZiffyHomes

Salil Agarwal, Sanchal Ranjan, Saurabh Kumar

New Delhi

Consumer Internet (Online Marketplace to Find Home on Rent)

Seed

120,000
HealthFin

Parvaiz Hussain and Dr. Sonia Basu

Pune, Maharashtra

Finance (Financing Platform for Patients)

Seed

N/A

Samosa Labs

Abhilash Inumella, Abhimanyu Pamulapati, & Rahul Reddy Koora

Hyderabad, Telangana

Consumer Internet (Social Media and Chat Entertainment Platform)

Private Equity

7,000,000
Mswipe

Manish Patel

Mumbai, Maharashtra

FinTech (

Mobile Point-Of-Sales Provider

Venture – Series Unknown

N/A

PrestLoans

Ashok Mittal

New Delhi

FinTech (

Tech-Driven RBI Regd. NBFC )

Seed

100,000
Olly Credit

Anand Kumar, Ashwin Bhambri, Ringaile Noq

New Delhi

FinTech (a

Digital Credit Card)

Venture- Series Unknown

N/A

Carmesi

Tanvi Johri

Gurgaon, Haryana

Healthcare

Seed

497000

Shadowfax

Abhishek Bansal, Vaibhav Khandelwal

Bangalore, Karnataka

Logistics (

India's first multi-modal logistics platform)

Series C

22,000,000
NestAway

Amarendra Sahu, Deepak Dhar, Jitendra Jagadev, Smruti Parida

Bangalore, Karnataka

Real Estate (

Home Rental Network)

Venture – Series Unknown

N/A

EazyDiner

Vir Sanghvi

Delhi

Consumer Internet (

Restaurant Table Reservation Platform)

Series B

5,85,0000
Gamepind

AGTech & PayTM

Noida, Uttar Pradesh

Technology

Corporate Round

16,000,000
Ultraviolette Automotive

Narayan Subramaniam, Niraj Rajmohan

Bangalore, Karnataka

Automotive

Series A

N/A

Vogo

Anand Ayyadurai, B Padmanabhan, Sanchit Mittal

Kormangala, Karnataka

Consumer Internet (

Scooter Rental Company)

Series A

7,000,000
InstaSportz Consultancy

Bigith Nambiar

Bangalore, Karnataka

Technology (VR Gaming)

Corporate Round

N/A

&ME

Ankur Goyal

Bangalore, Karnataka

Food & Beverages

N/A

N/A
Bombay Shaving Company

Deepu Panicker, Raunak Munot, Rohit Jaiswal, Shantanu Deshpande

New Delhi

Consumer Goods, Lifestyle

Series A

N/A

Revv

Anupam Agarwal, Karan Jain

Gurugram, Haryana

Consumer Internet (Car-rental Startup)

Series B

14,300,000

Sattviko

Ankush Sharma, Prasoon Gupta

New Delhi

Food Processing

Angel

N/A

Raw Pressery

Anuj Rakyan

Parel, Maharashtra

Food & Beverages

Venture – Series Unknown

4800000

Finzy

Abhinandan Sangam, Amit More, Vishwas Dixit

Bangalore, Karnataka

Finance (Financial Services, Peer-to-Peer-Lending)

Seed

1,000,000

Wovoyage

Rashmi Chadha

New Delhi

Travel & Tourism

Seed

N/A

InstaCash

Dixit Singhvi, Prateek Goel

Jaipur, Rajasthan

E-Commerce

Venture – Series Unknown

N/A

Cygni Energy

N/A

Hyderabad, Andhra Pradesh

Power (Renewable Energy)

Venture – Series Unknown

6,400,000

Imarticus Learning

Nikhil Barshikar, Sonya Hooja

Mumbai, Maharashtra

Professional Education Platform

Series B

2,000,000

University Living

Mayank Maheshwari, Saurabh Arora

New Delhi

Consumer Internet (

Online Global Student Housing Marketplace)

Seed

N/A

Sensibull

Abid Hassan

Bangalore, Karnataka

Finance (Investment Management Platform)

Seed

3500000

MedCords

Nikhil Baheti, Saida Dhanavath and Shreyans Mehta

Kota, Rajasthan

Healthcare

N/A

N/A

Flintobox

Arunprasad Durairaj, Shreenidhi Srirangam, Vijay Gandhi

Chennai, Tamil Nadu

E-commerce

Debt Financing

8,20,000

Healthfin

Parvaiz Hussain and Dr Sonia Basu

Pune, Maharashtra

Finance (Patient Financing Platform)

Seed

N/A

Primebook

Aman Verma, Chitranshu Mahant

Gurgaon, Haryana

Computer

Seed

N/A

Purple Style Labs

Abhishek (Monty) Agarwal

Mumbai, Maharashtra

Fashion & Lifestyle

Venture-Series Unknown

3,000,000

Racetrack

Navneet Gupta, Subrat Parida

Bangalore, Karnataka

Technology (AI-based Platform for Sales and Support)

Seed

47,20,000

Timla Foods (PopiCorn)

Prashanth Gowriraju

Hyderabad, Andhra Pradesh

Food & Beverage (Ready-to-eat Popcorn)

Debt Financing

2,000,000

forBinary

Anish Sankhe, Ashish Ranjan, Shrey Singh

Mumbai, Maharashtra

Technology (SaaS Platform)

Seed

N/A

Coolberg Beverages

Pankaj Aswani, Yashika Keswani

Mumbai, Maharashtra

Food & Beverage

Seed

N/A

HealthPlix

Raghuraj Sunder Raju, Sandeep Gudibanda

Bangalore, Karnataka

Healthtech

Series A

3,000,000

Shuttle

Deepanshu Malviya

Gurugram, Haryana

Consumer Internet (App-based Office Shuttle Service)

Series B

11,000,000

My OmNamo

Makrand Patil

Mumbai, Maharashtra

Consumer Internet (Customized Puja Packages)

Seed/Angel

1,000,000

RAW Pressery

Anuj Rakyan

Parel, Maharashtra

Food & Beverage

Venture – Series Unknown

48,00,000

ZestMoney

Ashish Anantharaman, Lizzie Chapman, Priya Sharma

Bangalore, Karnataka

Finance (Consumer Digital Lending Platform)

Series A

13,400,000

Shubhloans

Anand Barua, Monish Anand, Mudit Tyagi, Oriol Mirosa, Rahul Sekar, Tushar Patel

Bangalore, Karnataka

Financial Services

Venture – Series Unknown

4,200,000

myUpchar

Manuj Garg, Rajat Garg

New Delhi

Healthcare

Series A

5,000,000
July 2018
Company Name
Founders
Location
Industry
Funding Type
Funding Amount ($)
Shop101

Abhinav Jain and Aditya Gupta

Mumbai, Maharashtra

E-Commerce (Social Commerce Platform for Sellers)

Series A

5,000,000

LoanTap

Vikas Kumar &

 Satyam Kumar

Pune, Maharashtra

FinTech (Flexible Loans to Salaried professionals)

Venture Capital

6,250,000

HungerBox

Sandipan Mitra

Bangalore, Maharashtra

FoodTech (Food Solutions for Corporates)

Series A

4,500,000

Anchanto

Abhimanyu Kashikar, Shafique Muhammad, Vaibhav Dabhade

Singapore and Pune (Maharashtra)

IT (E-commerce Logistics and SaaS Platform)

Series C

4,000,000

Leena AI

Adit Jain

Gurgaon, Haryana

Technology (An HR Virtual Agent for Employees)

Venture – Series Unknown

N/A (Not Available)

Hubhopper

Gautam Raj Anand

Delhi

Technology (

podcast and content-aggregator)

Venture – Series Unknown

N/A

Biryani By Kilo

Kaushik Roy, Ritesh Sinha, Vishal Jindal

Noida, Uttar Pradesh

Food & Beverages (Food Delivery, Catering)

Seed

1,000,000

zippserv

Sudeep Anandapuram& Debashish Hota

Bangalore, Karnataka

Consumer Internet (

Real Estate Risk Assessment Platform

Venture- Series Unknown

440,000

GoBumpr

Karthik Venkateswaran, Nandha Kumar Ravi, Sundar Natesan

Mylapore, Tamil Nadu

Automotive (Car and Bike Serive App)

Seed

600,000

Scale Labs

Kiran Kumar, Pramod Panchagnula

Delhi

E-Commerce

Seed

1,000,000

Groww

Harsh Jain, Ishan Bansal, Lalit Keshre, Neeraj Singh

Kormangala, Karnataka

Finance (Mutual funds App)

Seed

1,600,000

Kinara Capital

Hardika Shah

Bangalore, Karnataka

Finance (Lending Platform for

 Micro and Small Enterprises)

Debt Financing

5,000,000

Avenue Growth

Dilkash Malhotra

Gurgaon, Haryana

Consumer Internet (Online Platform to Connect Brands with Freelance sales Professionals)

Seed

437,000

iNICU

Dr. Gautam Yadav, Dr. Harpreet Singh and Mrs. Ravneet Kaur

Delhi

Healthcare (Child Healthcare Solutions)

Pre-Series A

N/A

Sambandh Financial Services

N/A

Rourkela, Odisha

Online Micro Lending Platform

Private Equity

2,500,000

The Ken

Ashish K Mishra, Rohin Dharmakumar, Seema Singh

Bangalore, Karnataka

Media and Entertainment (

subscriptions-only business news site)

Series A

1,500,000
PaySense
Prashanth Ranganathan, Sayli Karanjkar

Mumbai, Maharashtra

Financial Services (Online Consumer Lending)

Series B

18,000,000

Yulu Bikes

Amit Gupta

Bangalore, Karnataka

Technology (Bicycle Sharing Platform)

Seed

N/A

19th mile

Vijay Gogoi

Gurgaon Haryana

IT (

AI-based Sales Acceleration Software

Angel

180,000

Cars24

Mehul Agrawal, Vikram Chopra

Gurgaon, Haryana

Consumer Internet (Online Platform for Selling Used Cars)

Venture

49,950,000

MEngage

Manmohan Yadav, Pulkit Raturi




Jaipur, Rajasthan

Healthcare (Doctor-Patient Engagement Platform)

Seed

175,000

Book My Show

Ashish Hemrajani, Parikshit Dar, Rajesh Balpande

Mumbai, Maharashtra

Consumer Internet (Online Ticketing Service

Series D

100,000,000
5th Vital

Pratap Chandra, Praveen Potluri, Waseem Afsar and Harjot Sidhu

Bangalore, Karnataka

Healthcare

Seed/Angel

500,000

HousingMan

Bhavadeep Reddy, R Rajendra

Bangalore, Karnataka

Real Estate (AI-Based Real Estate Platform)

Seed

1,500,000
Ofbusiness

Asish Mohapatra, Bhuvan Gupta, Chandranshu Sinha, Nitin Jain, Ruchi Kalra, Ruchi Kalra, Srinath Ramakkrushnan, Vasant Sridhar

Gurgaon, Haryana

Finance (

Financing Platform for SMEs)

Series C

29,000,000
VTION

Manoj Dawane

Gurgaon, Haryana

Technology (Digital Media)

Seed

2,80,000
Kidovators

Priyadeep Sinha, Sonali Gupta

Bangalore, Karnataka

EdTech

Seed

180,000
BlackSoil

Ankur Bansal

Mumbai, Maharashtra

Finance

Series C

17,000,000

Bitla Software

Dasharatham Bitla

Bangalore, Karnataka

Technology (Travel and Hopitality)

Venture – Series Unknown

N/A

Log 9 Materials

Akshay Singhal

Bangalore, Karnataka

Nanotechnology (

Graphene Nanotechnology Products)

Seed

4,36,000
Digit Insurance

Kamesh Goyal

Bangalore, Karnataka

Finance (Online Insurance Provider)

Venture – Series Unknown

45,000,000
Entropik Technology

Bharat Singh, Ranjan Kumar

Bangalore, Karnataka

IT (SaaS Platform)

Seed

1,100,000

Trell

Prashant Sachan

Bangalore, Karnataka

Consumer Internet (Travel Blogging App)

Seed

1,250,000

Iqlect

Sachin Sinha

Bangalore, Karnataka

Technology (

BigData Analysis)

Venture – Series Unknown)

2,500,000
Educational Initiatives

Sridhar Rajagopalan, Sudhir Ghodke, Venkat Krishnan

Ahmedabad, Gujarat

Education

Private Equity

25,000,000

Awfis

Amit Ramani

New Delhi

Real Estate (

Work Space Provider)

Series C

20,000,000
LifCare

Deepesh Rajpal, Krishna Killa, Rohit Mohta

Delhi

Healthcare

Series B

11,000,000
Aye Finance

Sanjay Sharma, Vikram Jetley

Gurgaon, Haryana

Finance (Financial Services for Micro and Small Businesses)

Debt Financing

10,000,000

Vokal

Aprameya Radhakrishna, Mayank Bidawatka

Bangalore, Karnataka

Internet (Knowledge Sharing Platform)

Series A

5,000,000

GirnarSoft

Amit Jain, Anurag Jain

Jaipur, Rajasthan

IT( Software and Web Development)

Debt Financing

3,600,000

AyurUniverse

Venkat Rao, Vijay Kumar Karai

Bangalore, Karnataka

Healthcare (Wellness Portal)

Venture – Series Unknown

1,000,000

TVF Play

Arunabh Kumar

Mumbai, Maharashtra

Media and Entertainment

Venture – Series Unknown

6,000,000

Welcome Cure

Jawahar J. Shah, Punit Desai

Mumbai, Maharashtra

Healthcare (

Homeopathic Health Treatment Portal)

Venture – Series Unknown

N/A

SaffronStays

Devendra Parulekar

Mumbai, Maharashtra

Hospitality

Seed

2,000,000
Woodenstreet

Dinesh Pratap, Lokendra Ranawat, Vikas Baheti, Virendra Ranawat

Jaipur, Rajasthan

E-Commerce (

Online Custom-Furniture Platform

Series A

1,000,000
Vebbler

Puneet Kumar, Sahil Bhagat

Bangalore, Karnataka

Consumer Internet (

Photo Sharing Application)

Seed

N/A
Unacademy

Gaurav Munjal, Hemesh Singh, Sachin Gupta

Bangalore, Karnataka

E-Learning

Series C

21,000,000
StayAbode

Varun Bhalla, Viral Chhajer

Bangalore, Karnataka

Real Estate

Seed

N/A
Foyr

Shailesh Goswami

Pune, Maharashtra

Home Decor (

Online, Automated Interior Designer)

Series A

4,200,000

Muskaan Dreams

Abhishek Dubey

Gwalior, Madhya Pradesh

Non-profit organization

Venture – Series Unknown

2,18,000

Survaider

Madhulika Mukherjee, Tushar Mishra

Bangalore, Karnataka

SaaS-Based Customer Experience Management Platform

Seed

50,000

SmartVizX

Gautam Tewari, Tithi Tewari

Noida, Uttar Pradesh

Technology (

Virtual Reality Solutions )

Seed

1,450,000
IndiaLends

Gaurav Chopra, Mayank Kachhwaha

New Delhi

Finance

Series B

10,000,000

McXtra

A S Narayanan, Nimish Airon

Andheri, Maharashtra

Finance (

Digital Insurance Broking Startup)

Seed

1,300,000

Wishberry

Anshulika Dubey, Priyanka Agarwal

Mumbai, Maharashtra

Finance (Reward-based Crowdfunding Platform)

Series A

14,50000

SynThera Biomedical

Nilay Lakhkar

Pune, Maharashtra

Biotechnology

Seed

N/A

Genext Students Limited

Ali Kagzi, Asad Daud

Mumbai, Maharashtra

E-Learning (

Smart Tutoring Platform)

Venture – Series Unknown

250,000
Magic Crate

Karthik Lakshman, Viswanathan Ramakrishnan

Bangalore, Karnataka

Education

Seed

N/A
CureFit

Ankit Nagori, Mukesh Bansal

Bangalore, Karnataka

Health & Fitness

Series C

120,000,000

Goodera

Abhishek Humbad, Richa Bajpai

Bangalore, Karnataka

Technology

Series B

N/A

Tessol

Rajat Gupta

Mumbai, Maharashtra

Supply Chain Management

Venture – Series Unknow

N/A
June 2018
Company Name
Founders
Location
Industry
Funding Type
Funding Amount ($)
Policy Bazaar

Alok Bansal, Yashish Dahiya

Gurgaon, Haryana

Finance (

Insurance Aggregator website

Series F

200,000,000
Annapurna Finance

Gobinda Chandra Pattnaik

Bhubaneswar, Odisha

Finance (Microfinance NBFC)

Private Equity

23,000,000
Aye Finance

Sanjay Sharma, Vikram Jetley

Gurgaon, Haryana

Finance (Online Lending)

Series C

21,500,000

Zoctr

Nidhi Saxena

Mumbai, Maharashtra

Healthcare

Seed

N/A
Digiconectt Technologys

Prrashanth H. Nagaraj, Uma Dakshinamurthy

Bangalore, Karnataka

Technology (IT, Information Services)

Seed

125,000
Kashmir Box

Muheet Mehraj and Kashif Ahmad Khan

Srinagar, Kashmir

E- Commerce (Online Sale of Ethnic Kashmiri Products)

Angel

N/A

Meesho

Sanjeev Barnwal, Vidit Aatrey

Bangalore, Karnataka

E-Commerce (

Online Reseller Network of Housewives and SMBs)

Series B

11,500,000
Theranosis Life Sciences

Shibichakravarthy Kannan, Vennila Dharman

Hyderabad, Andhra Pradesh

Healthcare (Biotechnology)

Seed

N/A

NirogStreet

Ram Kumar

Gurgaon, Haryana

Healthcare (Platform for Finding and Booking Appointment of Ayurvedic Doctors)

Seed

300,000

Elucidata

Abhishek Jha and

Swetabh Pathak

Delhi & Cambridge

Data Analytics

Seed/Angel

17,00,000

Nivesh

Anurag Garg, Sridhar Srinivasan

Noida, Uttar Pradesh

Finance (

Mass Market Mutual Funds Investment Platform)

Seed

4,50,000
Daily Ninja

Anurag Gupta, Sagar Yarnalkar

Bangalore, Karnataka

Consumer Internet (Mobile App)

Series A

3,000,000

What's Up Life

Gaurav H Luthra

Gurgaon, Haryana

Consumer Internet (A

discovery app for dining out, party, leisure, and events

Seed/Angel

N/A

HomeLane

Rama Harinath, Srikanth Iyer, Vivek Parasuram

Bangalore, Karnataka

Consumer Internet (

Interior Design and Manufacturing

Provider)

Series D

3,500,000
RentSher

Abhijit Shaha, Harsh Dhand, Karandeep Singh Vohra

Bangalore, Karnataka

E-Commerce (Online Rental Marketplace)

Venture Capital

1,100,000

WickedRide

Anil G, Varun Agni, Vivekananda Hallekere

Bangalore, Karnataka

Consumer Internet (

Peer-to-Peer Motor Vehicles Sharing)

Venture Capital

9,100,000

Numeroseven

Rimjhim Ray

Kolkata, West Bengal

Technology

Seed

N/A

Edureka

Kapil Tyagi, Lovleen Bhatia

Bangalore, Karnataka

EdTech (Online Learning Platform)

Series A

2,000,000

Wow Express

Jayesh Kamat, Mazhar Faruqi, Sandeep Padoshi

Mumbai, Maharashtra

Technology

Series A

4,500,000

SigTuple

Apurv Anand, Bharath Cheluvaraju, Rohit Pandey, Tathagato Dastidar

Bangalore, Karnataka

Healthcare  (

Intelligent Solutions for Medical Diagnosis)

Series B

19,000,000

HipBar

Prasanna Natarajan

Chennai, Tamil Nadu

Consumer Internet (

RBI-approved Mobile Wallet for Beverage Transactions)

Venture

3,960,000

Cashify

Amit Sethi, Mandeep Manocha, Nakul KumarGurgaon, Haryan

Gurgaon, Haryana

E-Commerce(Online Resale of Used Consumer Gadgets)

Series C
12,000,000
May 2018
Company Name
Founders
Location
Industry
Funding Type
Funding Amount ($)
Nykaa

Falguni Nayar

Mumbai, Maharashtra

Consumer Internet (

Online Beauty and Wellness Destination)

Series D

24,000,000
Earth Food

Nilesh Palresha, Siddharth Khinvasara

Pune, Maharashtra

Food & Beverages

Seed

949,000

Toppr

Hemanth Goteti, Zishaan Hayath

Mumbai, Maharashtra

EdTech (Education & Knowledge Management)

Debt Financing

2300000
PaisaDukan

Rajiv Ranjan

Mumbai, Maharashtra

Finance (

P2P Lending Marketplace Platform)

Seed

225,000
i3sytems

Mallesh Bommanahal

,

Vikram Patil

Mumbai, Maharashtra

Technology

Seed/Angel

1,000,000
Disprz

Kuljit Chadha, Subramanian Viswanathan

Chennai, Tamil Nadu

IT (E-Learning)

Series A

2,500,000

OpenTap

Harish Devarajan, Senthil Natarajan, Suresh Venkataramani

Chennai, Tamil Nadu




FinTech

Venture – Series Unknown

4,50,000
Bizongo

Aniket Deb, Ankit Tomar, Sachin Agrawal

Mumbai, Maharashtra

E-Commerce (B2B Online Marketplace for Packaging Products)

Series B

22,000,000
mfine

Ashutosh Lawania, Prasad Kompalli

Bangalore, Karnataka

Healthcare

Series A

4,200,000
Rocketium

Anurag Dwivedi, Satej Sirur

Bangalore, Karnataka

Technology

Seed

300,000
MilkBasket

Anant Goel, Anurag Jain, Ashish Goel, Ekwe Chiwundu Charles, Yatish Talavdia

Haryana

E-Commerce (Food & Beverages)

Series A

7,000,000
Aashiyaan Housing and Development Finance

Shubhankar Sengupta

Kolkata, West Bengal

Finance (Housing Finance for Low-income Families)

Seed

2,000,000

Cashkumar

Dhiren Makhija, Kannan Kandappan, Yogesh Joshi

Bangalore, Karnataka

FinTech (P2P Lending Platform)

Seed

735,000

Edyoo

Rakshit Kejriwal

Bangalore, Karnataka

E-Commerce (Online Products for School Children and online fee payment)

Seed

1,000,000

Smartivity

Apoorv Gupta, Rajat Jain, Ashwini Kumar, Tushar A Amin

New Delhi

EdTech

Venture – Series Unknown

2,000,000

Acko

Varun Dua

Mumbai, Maharashtra

Finance (Digital Insurance)

Series A

12,000,000

Bonphul

Prodyut Bora and Narendra Bisht

Delhi

CleanTech

Angel

293,000

Toffee Insurance

Nishant Jain, Rohan Kumar

Gurgaon, Haryana

FinTech (Insurance Technology)

Seed

1,500,000

Credright

Neeraj Bansal

Hyderabad, Andhra Pradesh

Finance (digital Lending Platform for SMEs)

Seed

1,300,000

Stellapps

Jinesh Shah, Praveen Nale, Ranjith Mukundan, Ravishankar Shiroor, Venkatesh Seshasayee

Bangalore, Karnataka

Technology (AgTech, Apps, Internet of Things)

Series B

14,000,000

HWell24

Harddik K Patel, J K Singha

Mumbai, Maharashtra

Healthcare (Home Healthcare Aggregator)

Angel

200,000

Tonetag

Kumar Abhishek,Vivek Singh

Bangalore, Karnataka

Technology

Corporate Round

8,000,000

CoinTribe

Amit Sachdev, Manish Chaudhari, Manish Chaudhari, Rohit Lohia

Gurgaon, Haryana

Finance (

Credit-Based Marketplace for Small Business Loans)

Series B

10,000,000
April, 2018
Company Name

Founders

Location

Industry

Funding Type

Funding Amount ($)

Aye Finance

Sanjay Sharma, Vikram Jetley

Gurgaon, Haryana

Finance (Online Lending)

Debt financing

46,000,00
Fitternity

Jayam Vora, Neha Motwani

Mumbai, Maharashtra

Fitness & Healthcare (Online Fitness Platform)

Seed

2,000,000

Synctag

Harsh Mehta,




Ashok Mehta

Coimbatore, Tamil Nadu

Technology (IT, Social Media Management)

Venture – Series Unknown

307,600

Finzy

Abhinandan Sangam, Amit More, Vishwas Dixit

Bangalore, Karnataka

Finance (Financial Services, Lending)

Seed

1,300,000

IndigoLearn

Sriram Somayajula, Suraj Lakhotia

Hyderabad, Telangana

EdTech (E-Learning)

Seed

150,000

Vedantu

Anand Prakash, Pulkit Jain, Saurabh Saxena, Vamsi Krishna

Bangalore, Karnataka

EdTech (Online Tutoring Platform)

Series B

5,000,000

Varthana

Brajesh Mishra, Steve Hardgrave

Bangalore, Karnataka

Finance (Financial

Services to Indian Private Schools)

Series C

5,50,00,000
Kaleidofin

Sucharita Mukherjee

Chennai, Tamil Nadu

Finance

Seed

2,800,000

Elemential

Anil Dukkipatty Raunaq Vaisoha

Mumbai, Maharashtra

Technology (Blockchain, Enterprise Software)

Seed

1,000,000

Kriger Campus

Chandan Satyarthi, Neeraj Kumar Verma, Suraj Satyarthi

New Delhi

EdTech (

Mobile-Based Education Network)

Seed

46,140

Pipa+Bella

Shivani Pandya, Shuchi Pandya

Mumbai, Maharashtra

E-commerce (Fashion, Jewelry, Retail)

Series A

1,000,000

Loanzen

Madhu Sudhan, Venkatesh Sankararaman

Bangalore, Karnataka

Finance (Lending to the Logistic sector)

Seed

N/A

TravelTriangle

Prabhat Gupta, Sanchit Garg, Sankalp Agarwal

Virginia (US) & Gurgaon, Haryana

E-commerce (Travel & Tourism)

Series C

12,000,000
LetsMD

Prakhar Gupta

New Delhi

Healthcare (Lending for Medical Procedures)

Seed

1,000,000
Mintifi

Anup Agarwal

Mumbai, Maharashtra

Finance (Online Lending)

Seed

2,000,000

PregBuddy

Sivareena Sarika, Subhadeep Mondal, Yash Ladia

Bangalore, Karnataka

Healthcare (Connected Care App For Pregnant women)

Seed

N/A

icanstay

Puneet Gupta

Delhi

Travel & Tourism

Seed

5,00,000

Coverfox Insurance

Devendra Rane, Varun Dua

Mumbai, Maharashtra

FinTech (Insurance, Life Insurance

Private Equity

22,000,000
Fyle

Sivaramakrishnan Narayanan, Yashwanth Madhusudan

Bangalore, Karnataka

Technology (

Expense Management Platform)

Seed

1,100,000
Mamaearth

Varun Alagh

Gurgaon, Haryana

Healthcare (

Toddler  and Baby Care Products)

Venture – Series Unknown

250,000
True Balance

Cheolwon Lee

Gurgaon, Haryana

Technology (App for Checking and Managing Mobile Balance)

Series B

23,000,000

Nykaa

Falguni Nayar

Mumbai, Maharashtra

Consumer Internet (

Online Beauty and Wellness Destination)

Series D

1,10,00,000

Doxper

Pawan Jain, Randeep Singh, Shailesh Prithani

Mumbai, Maharashtra

Healthcare

Seed/Angel

19,00,000

Capital Float

Gaurav Hinduja, Sashank Rishyasringa

Bangalore, Karnataka

FinTech

Series C

22,000,000
Tripshelf

Jai Raj Gupta

Delhi

Consumer Internet (Online

Marketplace for Holiday Packages)

Seed

246,000

Mihuru

Jonathan Nunez Gonzalez, Shruti Mehrotra

Mumbai, Maharashtra

Finance (Online Platform for giving Microloans for Air Travel)

Seed

150,000

RailYatri

Kapil Raizada, Manish Rathi, Sachin Saxena

Noida, Uttar Pradesh

Consumer Internet (Provide up to date Information to train passengers)

Series B

N/A

POPxo

Namrata Bostrom, Priyanka Gill

New Delhi

Technology

Series C

55,00,000
MyLoanCare

Deepak Gupta, Gaurav Gupta

Gurgaon, Haryana

Finance (Online Lending)

Series A

978,000
Rubique

Manavjeet Singh, Sandeep Nambiar

Mumbai, Maharashtra

FinTech (Financial Services, Analytics)

Series B

4,000,000

Samco Securities

Jimeet Modi

Mumbai, Maharashtra

Finance

Series B

7,500,000

1mg

Prashant Tandon, Sameer Maheshwari

Gurgaon, Haryana

E-Commerce (Online Pharmacy)

Venture – series Unknown

N/A
March 2018
Company Name
Founders
Location
Industry
Funding Type
Funding Amount ($)
Buddy4studdy

Ashutosh Burnwal

Noida, Uttar Pradesh

Consumer Internet (Career Planning and Online Scholarship Portal)

Series A

$3,000,000

Urban Ladder

Ashish Goel, Rajiv Srivatsa

Bangalore, Karnataka

E-Commerce (Furniture, Home Decor)

Venture – Series Unknown

12,000,000
MedGenome

Sam Santhosh

Bangalore, Karnataka

Healthcare (Biotechnology, Genetics)

Series C

10,000,000

Predible Health
Suthirth Vaidya, Abhijith Chunduru, and Deepak Mohan

Bangalore, Karnataka

Healthcare (Medical Device)

Seed

N/A
Gramophone

Harshit Gupta, Nishant Mahatre, Tauseef Khan

Indore, Madhya Pradesh

Agritech

Seed

1,000,000

NestAway

Amarendra Sahu, Deepak Dhar, Jitendra Jagadev, Smruti Parida

Bangalore, Karnataka

Consumer Internet (

Home Rental Network)

Series D

51,000,000
Kuvera

Gaurav Rastogi, Mayank Sharma, and Neelabh Sanyal.

Bangalore, Karnataka

Consumer Internet (Financial planning and Wealth Management)

Angel

250,000

Finova Capital

Sunita Sahney

Jaipur, Rajasthan

Banking & Finance

Series B

6,000,000

Livehealth

Abhimanyu Bhosale, Mukund Malani, sanket savla

Pune, Maharashtra

Healthcare (Health report management solution)

Seed

1,100,000
Ad2pro Media Solutions

Gopal Krishnan, Todd Brownrout

Bangalore, Karnataka

Technology (Advertising Platform, Digital Marketing, Analytics, Marketing Automation

Debt Financing

9,700,000
Hotelogix

Aditya Sanghi, Prabhash Bhatnagar

Noida, Uttar Pradesh

Technology (Online Hotel Management, SaaS)

Venture – Series Unknown

5,000,000
Coverfox Insurance

Devendra Rane, Varun Dua

Mumbai, Maharashtra

FinTech (Insurance, Life Insurance)

Series C

7,600,000

Magicpin

Anshoo Sharma, Brij Bhushan

Gurgaon, Haryana

E-commerce

Debt Financing

1,000,000

Pepperfry

Ambareesh Murty, Ashish Shah

Mumbai, Maharashtra

E-Commerce (Furniture Shopping Store)

Series F

38,400,000
Grofers

Albinder Dhindsa, Saurabh Kumar

Gurgaon, Haryana

E-Commerce (Online Grocery

Store)

Series E

6,20,00,000

Fingerlix

Shree Bharambe

Mumbai, Maharashtra

Food & Beverages (Ready-to-Cook Food)

Debt Financing

1,310,000

AvailFinance

Ankush Aggarwal

Bangalore, Karnataka

FinTech (Online Lending, Mobile Payments)

Series A

17,200,000
Stumagz

Sri Charan Lakkaraju

Hyderabad, Telangana

Digital Media

Seed

N/A
Zappfresh

Deepanshu Manchanda, Shruti Gochhwal

Gurgaon, Haryana

Food & Beverages (Online Meat Dealer)

Venture – Series Unknown

3,000,000
CustomerSucessBox

Amritpal Singh, Puneet Kataria

San Francisco & Gurgaon

Technology (

Enterprise Software, SaaS, Software)

Seed

1,000,000
Chargebee

KP Saravanan, Krish Subramanian, Rajaraman Santhanam, Thiyagarajan T

California & Chennai

Technology

Series C

18,000,000
Slang Labs

Giridhar Murthy, Kumar Rangarajan, Satish Chandra Gupta

Bangalore, Karnataka

Technology (Voice Interface)

Seed

12,40,000

One Labs

N/A

N/A

Technology (Consumer

 technology and artificial intelligence based startup)

Seed

N/A

i2i Funding

Abhinav Johary, Manisha Bansal, Neha Aggarwal, Raghavendra Pratap Singh, Vaibhav Pandey

Noida, Uttar Pradesh

Finance (Crowdfunding, Financial services)

Angel

768,000
UrbanPiper

Anirban Majumdar, Devarshi Shah, Saurabh Gupta

Bangalore, Karnataka

Technology (

Online ordering solution for restaurants and food chains)

Seed

N/A

Roadcast

Rahul Mehra, Vishal Jain

New Delhi

Technology

Angel

250,000
DriveU

Amulmeet Chadha, Ashok Shastry, Rahm Shastry

Bangalore, Karnataka

Technology (Rental, Taxi Service)

Seed

3,000,000
Cash Suvidha

Anoop Garg, Rajesh Gupta

New Delhi

Banking & Finance

Seed

1,000,000
Smartcoin

Rohit Garg

Bangalore, Karnataka

Finance (

Big Data, Financial Services, Machine Learning)

Seed

2,000,000
Fynd

Farooq Adam, Harsh Shah, Sreeraman Mohan Girija

Mumbai, Maharashtra

E-Commerce (Fashion, Retail, Shopping)

Series C

N/A
Benepik

Saurabh Jain

Gurgaon, Haryana

Technology (Human Resource)

Seed

N/A
February, 2018
Company Name
Founders
Location
Industry
Funding Type
Funding Amount ($)
BigBasket

Abhinay Choudhari, Hari Menon, Vipul Parekh, VS Sudhakar

Bangalore, Karnataka

E-commerce(Online Grocery & Food)

Venture-Series Unknown

300,000,000

Zomato

Deepinder Goyal, Pankaj Chaddah

Gurgaon, Haryana

Food & Beverages, Hospitality

Series I

200,000,000

CollegeDekho

Ruchir Arora

Jaipur, Rajasthan

Education Higher Education Services)

Venture – Series Unknown

2,000,000

Foodmemories

Dr Harmitsingh Sikh

Ahmadabad, Gujarat

Food & Beverages, Food Processing

Seed

N/A

PharmEasy

Dharmil Sheth, Dhaval Shah, Mikhil Innani

Mumbai, Maharashtra

Healthcare (Online Pharmaceutical store)

Series C

30625000

Pratilipi

Prashant Gupta, Rahul Ranjan, Ranjeet Pratap Singh, Sahradayi Modi, Sankaranarayanan Devarajan

Bangalore, Karnataka

Publishing (EBooks, Reading Apps, E-Publishing)

Series A

4,300,000
Swiggy

Nandan Reddy, Rahul Jaimini, Sriharsha Majety

Bangalore, Karnataka

Food & Beverages (Online Food Delivery, Food Processing)

Series F

100,000,000
HealthifyMe

Sachin Shenoy, Tushar Vashisht

Bangalore, Karnataka

Healthcare (Fitness, apps, mHealth)

Series B

12,000,000
MedTel

Shashank Singhal, Dr. Lalit Manik, Ajit Choudhury, Siba Prasad Panda, Manish Kumar Swain

Bhubaneswar, Odisha

Healthcare (Virtual Health Clinics)

Seed

N/A

Lendingkart

Harshvardhan Lunia and Mukul Sachan

Ahmadabad, Gujarat

Finance (Online Lending)

Series C

87,000,000
Rupeek

Amar Prabhu, Ashwin Soni, Sumit Maniyar

Bangalore, Karnataka

Finance (Online Gold Loans)

Series A

6,830,000

Wydr

Devesh Rai G , Hitha Uchil

Gurgaon, Haryana

E-Commerce

Venture – Series Unknown

N/A
WebEngage

Ankit Utreja, Avlesh Singh

Mumbai, Maharashtra

Technology (Analytics, Marketing, Marketing Automation)

Venture – Series Unknown

N/A
Cashify

Amit Sethi, Mandeep Manocha, Nakul Kumar

Gurgaon, Haryana

E-Commerce(Online Resale of Used Consumer Gadgets)

Debt Financing

N/A

Awaaz De

Neil Patel, Tapan Parikh

Ahmadabad, Gujarat

Technology (Internet, Social Entrepreneurship, Telecommunications)

Angel

N/A

Holachef

Anil Gelra, Gaurav Srivastava, Saurabh Saxena

Mumbai, Maharashtra

Food & Beverages (Online food Delivery, Food Processing)

Venture – Series Unknown

311,200

IMAX Program

Naveen Mandava, Varun Kumar

Hyderabad, Andhra Pradesh

EdTech (Education and Information Services)

Grant

13,500,000

Littlemore

Padmanabhan Anand , Srikanth Ganesan, Tathagata Guha Roy

Singapore & Chennai

EdTech (Online Education)

Private Equity

3,000,000

MoneyOnMobile

Jolly Mathur, Rajat Sharma, Ranjeet Oak, Shshank Joshi

Mumbai, Maharashtra

E-Commerce (Financial Services, Mobile Payments)

Post-IPO Equity

5,000,000
Infibeam

Sachin Dalal

Ahmedabad, Gujarat

E-Commerce

Post-IPO Equity

6,230,000

Happay

Anshul Rai, Varun Rathi

Whitefield, Karnataka

FinTech (Financial Services, SaaS, Software)

Series B

250,000

Shirsa Labs

Sukhada Tendulkar

Mumbai, Maharashtra

EdTech (Education, Gaming, training)

Seed

500,000

PetSutra

Amol Sharma

Gurgaon, Haryana

Consumer Internet (Online Pet Care Products)

Seed

148,434

Fincash

Gaurav Perti, Pawan Kumar

Mumbai, Maharashtra

Finance (Wealth Management)

Seed

150,000

Aye Finance

Sanjay Sharma, Vikram Jetley

Gurgaon, Haryana

Finance (Online Lending)

Debt Financing

3,800,000

Udaan

Amod Malviya, Sujeet kumar, Vaibhav Gupta

Bangalore, Karnataka

E-Commerce (B2B, Business Development, Marketplace)

Series B

50,000,000

Capillary Technologies

Ajay Modani, Aneesh Reddy, Krishna Mehra

Singapore & Bengalore

IT (Analytics, SaaS, Enterprise Software)

Series D

20,000,000

The Healthy Billions

Akansh Khurana, Gagandeep Singh

Gurgaon, Haryana

Healthcare & Fitness

Venture – Series Unknown)

2,100,000
Agricxlab

Ritesh Dhoot, Saurabh Kumar

Thane, Maharashtra

Agritech

Seed

500,000
Avishkaar Box

Swati Gupta, Tarun Bhalla

Delhi

EdTech (Education, Parenting)

Seed

772,500
Lollypop

Anil Reddy

Bangalore, Karnataka

Technology (Product and Web Design)

Angel

N/A

Trilyo

Abhishek Moharana, Gaurav Gambhir

Bangalore, Karnataka

Technology (

AI driven Voice & Chat based services in Hospitality Industry)

Venture – Series Unknown

250,000

Credy

Harshit Vaishnav, Pratish Gandhi

Bangalore, Karnataka

FinTech (Financial Services & Lending)

Seed

1,400,000
Gaana

New Delhi

Technology (Music Streaming, Online Portal)

Corporate Round

115,000,000

Karma Healthcare

Jagdeep Gambhir

Udaipur, Rajasthan

Healthcare (Technology enabled equitable healthcare for India)

Venture – Series Unknown

500,000
January, 2018
Company Name
Founders
Location
Industry
Funding Type
Funding Amount ($)
Browserstack

Nakul Aggarwal and Ritesh Arora

Mumbai, Maharashtra

Technology (Browser Testing)

Series A

50 Million

Razorpay

Harshil Mathur and Shashank Kumar

Bangalore, Karnataka

Technology (Payment Gateway)

Series B

20 Million
EarlySalary

Akshay Mehrotra

Pune, Maharashtra

Finance (Online Lending)

Series B

15.7 Million
WOTU

Dhruv Sawhney

Bangalore, Karnataka

E-Commerce(Food & Beverages)

Seed

Not Available (N/A)

DAAKI

Amit Dabas

Bangalore, Karnataka

E-Commerce(Sports Nutrition Supplement)

Angel

N/A
Tapzo

Ankur Singla, Avinash Vankadaru, Vishal Pal Chaudhary, and Vishrut Chalsani

New Delhi

Technology (Personal assistant)

Venture – Series Unknown

1,930,000

Appario Retail Pvt Ltd.

Amazon-Patni JV (joint venture)

Delhi

E-Commerce (Retail)

Venture – Series Unknown

18,840,000

Samunnati

Anil Kumar

Chennai, Tamil Nadu

Finance (Agricultural Loan)

Venture – Series Unknown

23,500,000

Kuants

Ayush Gangwar and Mohit bansal

Gurgaon

Technology (Algorithmic trading)

Seed

80,000
Pi Ventures

Manish Singhal and Umakant Soni

Bangalore, Karnataka

Finance (Venture Capital)

Seed

25,000,000

Rubix108 Technologies

Anmol Chhoriya, Manish Harodia, Rahul Kankaria

Pune, Maharashtra

Technology (Education)

Seed

1,000,000

Newgen Software

Diwakar Nigam, T.S. Varadarajan

New Delhi

Technology (IT)

Venture – Series Unknown

20,000,000

ShareChat

Ankush Sachdeva, Bhanu Singh, Farid Ahsan

Bangalore, Karnataka

Technology(Internet, Mobile Apps, Social network)

Series B

18,200,000
HungerBox

Sandipan Mitra

Bangalore, Karnataka

Consumer Internet (Food & Beverages)

Seed

2,500,000

Skillate

Anand Kumar, Bipul Vaibhav, Kumar Sambhav

Bangalore, Karnataka

Technology(Artificial Intelligence, Human Resource, Saas)

Venture (Series Unknown)

N/A

OptaCredit

Kumar Srivatsan, Sriram Chandramouli

Chennai, tamil Nadu

Finance (AI-Powered Online Lending)

Debt Financing

4,000,000

AEON Learning

Karthik KS, Vikalp Jain

Bangalore, Karnataka

Technology (E-Learning)

Series B

3,200,000

Milkbasket

Anant Goel, Anurag Jain, Ashish Goel, Ekwe Chiwundu Charles, Yatish Talavdia

Haryana

E-Commerce (Food & Beverages)

Series A

3,000,000
NeoGrowth Credit

Dhruv Khaitan, Piyush Khaitan

Mumbai, Maharashtra

Finance (Digital Lending)

Venture – Series Unknown

47,000,000
Rao IIT Academy

B.V. Rao

Mumbai, Maharashtra

Education (Coaching Services)

Debt Financing

8,600,000

Aye Finance

Sanjay Sharma, Vikram Jetley

Gurgaon, Haryana

Finance (Online Lending)

Series C

6,240,000
Glassic

Kailash & Devesh Nichani

Bangalore, Karnataka

E-Commerce (Eyewear)

Seed

N/A

GreyAtom

Mayuresh Shilotri, Mitul Thakkar, Shweta Parekh Doshi

Mumbai, Maharashtra

Technology (Education)

Seed

1,000,000
Axio

Mayuresh Shilotri, Mitul Thakkar, Shweta Parekh Doshi

Mumbai, Maharashtra

Healthcare

Seed

7,400,000

Faclon Labs

Archit Naraniwal, Rishi Sharma, Utkarsh Srivastava

Mumbai, Maharashtra

Technology

Seed

N/A

eKincare

Dinesh Koka, Kiran Kalakuntla, Srikanth Samudrala

Hyderabad, Telangana

Healthcare

Series A

1,500,000

The Wedding Brigade

Sanna Vohra

Mumbai, Maharashtra

E-Commerce (Internet, Wedding)

Venture – Series Unknown

1,000,000
PeeSafe

Srijana Bagaria, Vikas Bagaria

Gurgaon, Haryana

Healthcare (Hygiene)

Venture – Series Unknown

1,000,000

MoneyOnMobile

Jolly Mathur, Rajat Sharma, Ranjeet Oak, Shashank Joshi

Mumbai, Maharashtra

Fintech




(Mobile Payment Platform)

Post-IPO Equity

7,600,000

CollPoll

Hemant Sahal

Bangalore, Karnataka

EdTech

Seed

N/A

CureFit

Ankit Nagori, Mukesh Bansal

Bangalore, Karnataka

Fitness & Healthcare

Venture – Series Unknown

10,000,000

CorporatEdge

Mona Shukla

Gurgaon, Haryana

Real Estate

Venture – Series Unknown

N/A

Scapic

Ajay Ponna Venkatesh , Sai Krishna V K

Bangalore, Karnataka

Technology (Cloud Computing, SaaS, Software)

Seed

500,000
iNurture

Ashwin Ajila, R Lakshminarayanan

Bangalore, Karnataka

Technology (Education solutions)

Series C

4,400,000

Planys Technologies

Tanuj Jhunjhunwala, Vineet Upadhyay

Chennai, Tamil Nadu

Technology (Manufacturing, Robotics, Oil & gas)

Series A

2225000

Chrysalis

Chitra Ravi

Chennai, Tamil Nadu

Education

Seed

N/A

Wealthtrust

Jasmin Gohil, Nisarg Gandhi

Mumbai, Maharashtra

Finance (

Wealth Management Application)

Seed

500,000
Axio Biosolutions

Leo Mavely

Bangalore, Karnataka

Healthcare (

Medical Device R&D and Manufacturing)

Series B

7,400,000

ZiffyHomes

Salil Agarwal, Sanchal Ranjan, Saurabh Kumar

New Delhi

Technology (Marketplace for Rental Property)

Angel

313,503
Vivish Technologies (myGate)

Vijay Arisetty &

Shreyans Daga

Bangalore, Karnataka

Security management solution

Venture – Series Unknown

2500000

Spoofin

Siddhant Sahni

Mumbai, Maharashtra

Technology (Social Networking App)

Venture

N/A

Awign

Annanya Sarthak, Praveen Sah

Bangalore, Karnataka

Technology (

Operations and manpower outsourcing)

Seed

78,3000
Image Credit: Ccilf.pt
Comments
comments