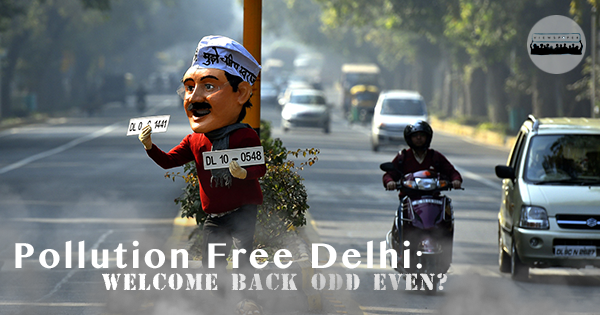 19 April, 2016, New Delhi: Multinational companies which have their offices in the capital have joined hands to support Delhi government's initiative 'Odd-Even Dobara'. According to the media reports, a group of companies such as KPMG, Schneider and Microsoft have stepped forward and are encouraging employees to opt for company's flexi work scheme by working from home. While other companies are planning to tie up with bus and cab service providers for their employees during the odd-even phase.
Commenting on the move, Rohit Thakur, Head HR, Microsoft, said, "Apart from workplace policies to encourage better work-life balance and optimise productivity, employees can exercise flexible working choices, benefiting from opportunities such as work from home and the option to work part-time. For us at Microsoft, we believe that technology can enable and enhance the mobility and flexibility for our employees, driving seamless collaboration both inside and outside the office."
Other companies such as MTS India and Snapdeal have contacted on-demand bus service provider Shuttl and app-based taxi service provider Ola to roll-out some offers on point-to-point pick up and drop services for them.
Revealing the company's plan, MTS' spokesperson said, "More than 15 per cent of its Delhi and Gurgaon office workforce is looking to use these shuttle services, while another 10 per cent has decided to car pool."
"This time around we are encouraging Freecharge users to use the recently-launched Chat'nPay service. FreeCharge's 'Chat'nPay' allows customers to make payments instantly to anybody within their network. This instantly removes the largest friction of people settling their dues while carpooling," said, Saurabh Nigam, VP-HR, Snapdeal.
Image-indianmirrorsite.files.wordpress.com
Also Read-
Rapido, The Bike Taxi Platform In India Raises Pre Series A Round Of Funding
Bill Campbell 'The Coach', Signs Off From The World
Comments
comments