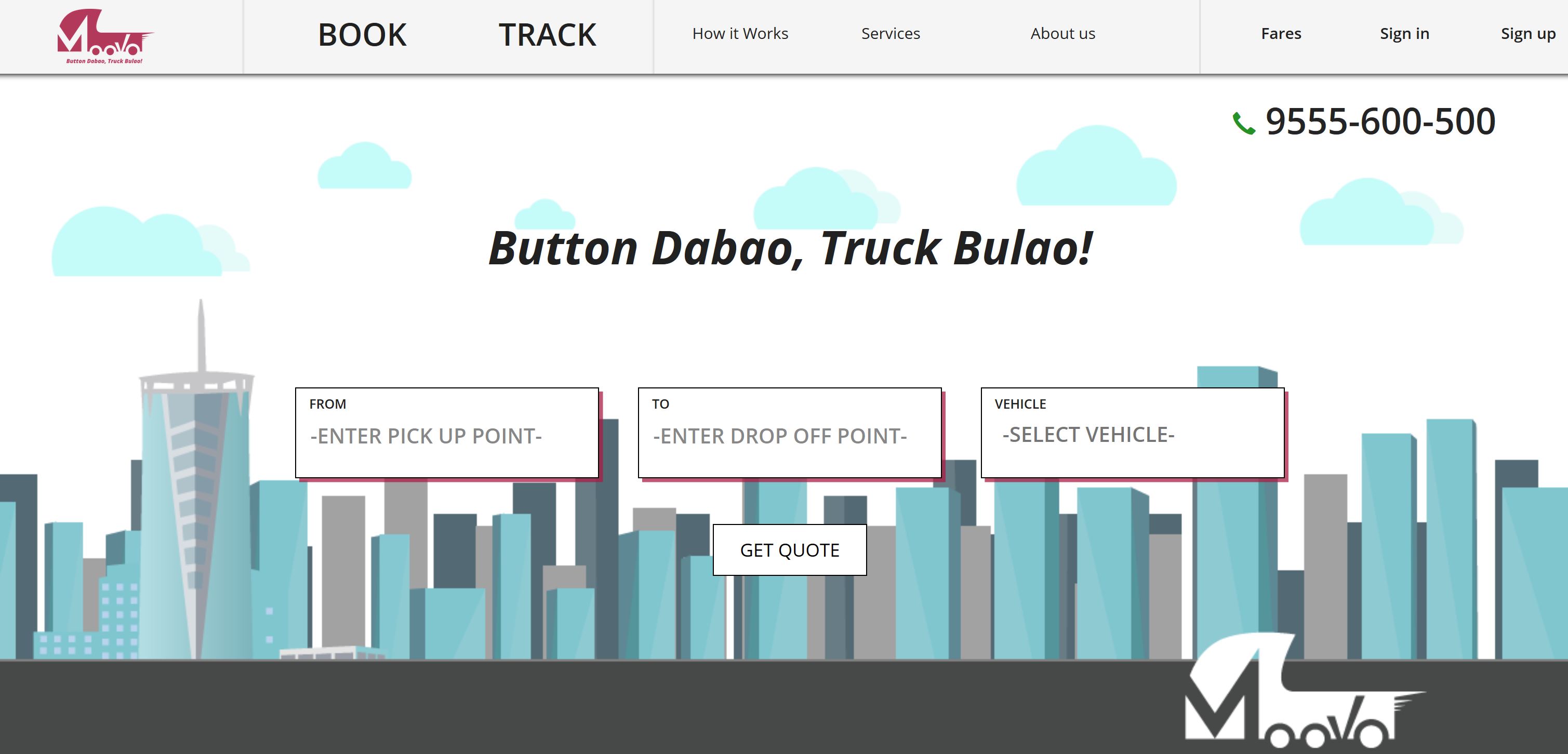 18 June 2015, Delhi  -OrbitNote Technologies Pvt. Ltd owned Moovo.in has raised undisclosed amount of funding from YouWeCan Ventures and other individual Angel investors. Delhi based Moovo.in is an on-demand online mini truck booking portal.YouWeCan ventures is backed by Yuvraj Singh and this is his second investment in an Indian startup.
Other Angel investors include Vikram Chachra of Eight Innovate, former Paytm VP Pratyush Prasanna, Anindya Shuvra Sen, President of HR Reliance Jio Bijay Sahoo, Nitin Sethi, Sameer Nagpal of Cocubes.com and Doshi Family of Doshi Diagnostics.
Moovo is a startup by a team of IITians simplifying the complex business of cargo logistics down to the point of just pressing a button on its mobile app and hailing a truck: 'Button Dabao, Truck Bulao!'. Moovo connects mini-truck drivers and users through technology to provide a convenient and efficient freight service. Currently the mini-truck market suffers from inefficient and lower capacity utilization, with the drivers sometimes not getting freight for days thus affecting profitability of the mini-truck drivers and owners. y providing access to large pool of customers, MOOVO is ensuring lesser idle time for drivers onboard, and thus boosting their income.
Blowhorn, TheKarrier, and ThePorter are other startups who operate in the same space. This is YouWeCan's second investment in an Indian Startup. Prior to this,Yuvraj Singh's Youwecan Ventures had invested in beauty, wellness platform Vyomo.
Comments
comments