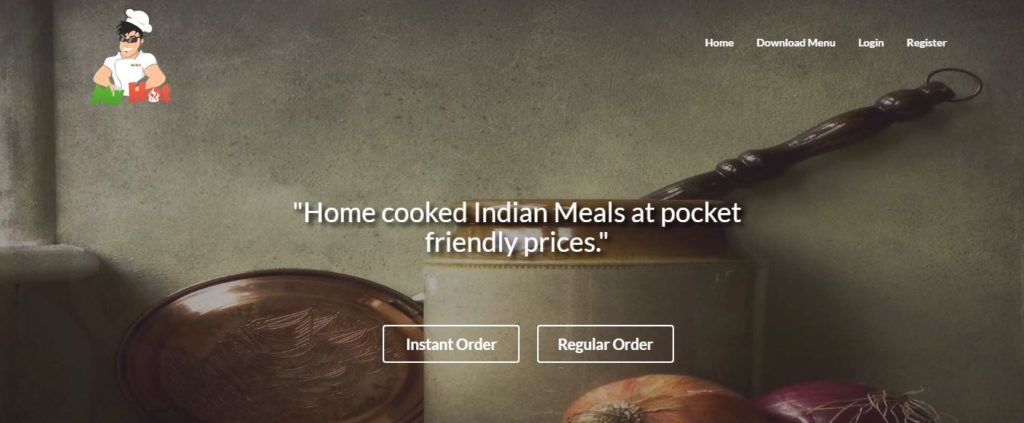 December 5th, Indore & Kota/Bengaluru: Foodtech startup, Mr. Hot foods has raised an undisclosed amount of seed funding from the IvyCamp Platform. Mr Hot foods was founded in 2014 by IIT Kharagpur alumnus. This fund raise was facilitated by IvyCamp and Pawan Raj Kumar, (Alumnus of  IIT-D, IIM-L) who will also be mentoring the startup.
Mr. Hot foods is empowering your favourite local bhojanalayas, Thali houses and tiffin centres and bringing their homely food to you in a restaurant style of ordering and standardized packaging. Along with increased sales and online reach, their vendors get professional training from chefs, and access to analytics and technology to handle current operations efficiently. And now with their upgraded standards of service they are powered to compete with restaurants and build their own brand online.
"Addition of Pawan as a mentor to our team Mr. Hot foods has helped us to understand the dynamics of F&B industry on a larger scale. His ideas and regular inputs helps us in strategic decision making," said Pankaj Sharma, founder of Mr. Hot foods
Mr. Pawan Raj Kumar, alumni of IIT-D and IIM-L, is an active investor and mentor for various start-ups. An entrepreneur himself, he also runs a diversified organisation that provides various products and services in food and food service industry. He has worked with many QSR chains and restaurants while leading CONTINENTAL EQUIPMENT and bring strategic knowledge and connections for Mr Hot. He recently founded SUPA STAR FOODS with its flagship brand SUPACORN that is available through offline and online retail in more than 25 cities of India.
"Mr Hot foods is solving a very big problem that is faced by many young Indians when they study and work away from home. They are looking for options of homely food. At the same time, they are focussed on addressing the needs of the small kitchens that make good simple food but lack the bandwidth to reach out to these customers. I truly believe that with India's huge young and migratory population, Mr Hot foods has touched the right chord in the business of food service and delivery", said Mr. Pawan Raj Kumar.
Commenting on the announcement, Anju Gupta, Co-founder and President at IvyCamp, said, "The USP of IvyCamp is harnessing the power of the  Global alumni networks from Institutes such as the IITs, IIMs, ISB, BITS, and many more for mentoring, investing, incubating, corporate connects, and more to support these entrepreneurs and the institute startup ecosystems"
IvyCamp is an initiative of IvyCap Ventures, which is raising its second fund of Rs 600 crs. IvyCap has raised and deployed Rs 250 crore in its maiden fund last year. IvyCamp has facilitated investments in early stage startups like FT cash, Grabon rent and has connected various startups to industry mentors.
Also Read:
I Will Invest $10 billion into India : Masayoshi Son
UrDOORSTEP Has Raised Funding Of Rs 10 Crores In Its Bridge Round