Gone are those days, when businesses or individuals could settle for anything. Gifts are no longer customary and there is a huge demand of personalized and theme specific product. This has led to evolution of Gifting industry over time.
This has come as a boon at time when growth of e-retailer industry is at its pinnacle. As per the Assocham report on e-commerce, gift articles were mentioned as one of the categories most frequently bought online. According to the estimates, currently online gifting industry accounts for 10-15% of the total e-commerce market in India. This share is going to get much more in upcoming future.
To mileage out this opportunity, new ventures are taking leap into gifting industry rapidly. More and more firms are joining the league to offer services in personalized and theme specific gift segment. Among all this, there was someone who was closely watching this changeover. He knew this transition carries a lot of potential with it, just waiting to be harnessed. For him, knowledge about the industry was his experience with the industry. He saw the opportunity in where he is now.
Varun Rastogi is a graduate as BSC (Hons) in Business & Management from School of Management, University of Bradford. He has over 10 years of rich experience in exports and distribution of consumer products. He has been directly involved in product design and packaging and has made over 1000 unique products that were exported to over 45 countries globally.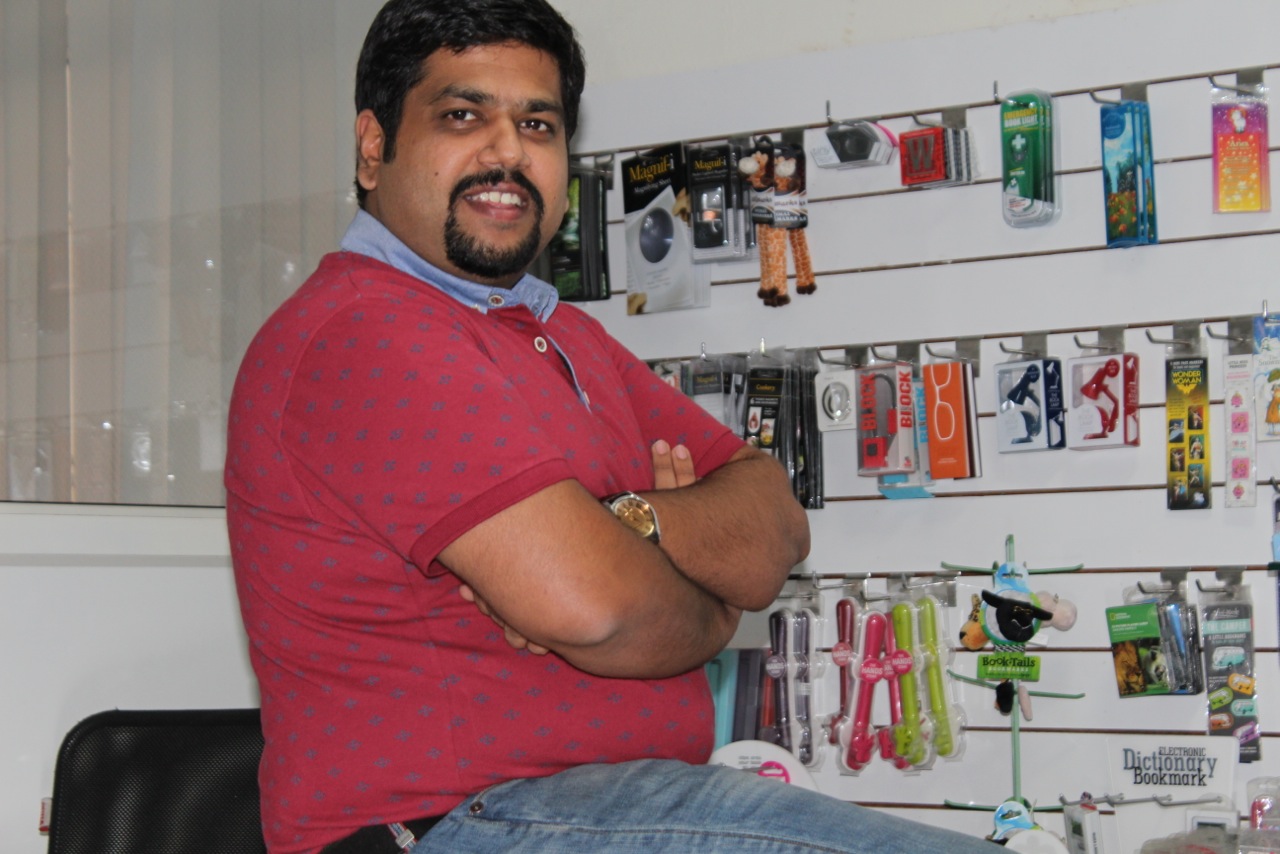 Besides, he always has been a design and art lover who craved to have beautiful stuffs around him. So, he hated stereotyped gifts. He always wanted to work in this direction to change the scenario. The underlying opportunity and his passion to bring a change drove him to build Mufubu.
Mufubu is a Collection of award-winning product range from all over the world. "Mufubu is not just a gifting company, its more of a concept, selling happiness to its customers. It's a brand being built to cater the premium gifting market globally. At Mufubu, we offer coolest gifting options that you'll never find elsewhere" utters Varun in his talk with Techstory about Mufubu. From kitchen ware to office stuff, bar games to party decor, mobile accessories to gadgets, stationery to toys; you'll find it all.
Mufubu is a concept, where the company dives deep into the gift-giving needs of the clients to bring a beautiful design led product solution. Mufubu's main focus is on Business and Social Gifting, which is one of the biggest indirect consumption space for consumer products. Mufubu works on the ideology of "be different and be amazing". Therefore you will notice a sense of differentiation in all products, whether they are utility or impulse products.
At Mufubu, employees find it very interesting, as its gives them an opportunity to offer new solutions every day. And that's their mantra and way to keep an edge over competition. At a time when majority of the players in industry are still struggling to find their bread and butter by serving their customers stereotype leather diaries, or a boring pen stand, etc.; Mufubu has taken it to next level. There is so much to do when there is a gift giving need. No customer is just waiting for a gift, but when he gets it from Mufubu, it is ensured that it leaves an ever-lasting impression. Employees get motivated even by a pack of cookies, and when packed and served well with appreciation; it creates loyalty and a lasting impact. The company drills down to root cause of competition and thinks from the same perspective of gift-giving need. Hence, it strategies on behalf of the customer to make sure to achieve the objective of staying class apart. Not just this, Mufubu aims to give a class experience of beautiful products, directly to consumers through their Retail Partnerships.
Mufubu is a maverick trendsetter. It pushes beyond creative boundaries and is never abide by the status quest. It seeks inspiration from the ordinary to make it extra-ordinary. Mufubu products emulate and exude creativity and make everyday a bit more exciting.
But the journey so far was not plain-sailing for Varun. Entrepreneurship is the synonym of challenge. For Varun, it's a motivation to move on to achieve his goals. The company gets hardships every day, be it Finance, Operations, Sales & Marketing, HR, Design. Every department is running at their own pace and the most challenging part is to keep harmony amongst all of them and make them run together.
Not just this, there were sleepless nights, over 30,000 miles of exploratory travel in 3 months, re-strategizing existing stationery business, and then Mufubu was born with a small of team of 25 people. "Every day is Exciting for us. When we go home in the evening we discern that we didn't do much today, but when we compare ourselves from where we were last month and where we stand today, we realize, we are growing too fast. We are really glad to see that our ideas and products excite everyone we meet. I am very proud to say, we haven't got a rejection so far since we started. We want to maintain the tempo and build products that are carefully planned and beautifully designed besides adding value to life" Varun brags.
Whenever the firm encounters a bottleneck or situation, it works on its solution in such a way that problem should not get repeated. They ensure to write about that situation in Company's Process Book and train the team about 'how to get away with such a situation in future' and thus improve their productivity. There are times, when they face Cash Flow problems which are quite natural for a Startup. In Varun's experience, he has found a way out by talking straight to the suppliers and customers. Varun is very thankful to them that he was never let down by any.
Currently, the company is focusing on expanding. Any business needs money, and that's the fuel to survive. You can expect a lot of happy products from Mufubu in coming time. Mufubu has big plans in terms of creating products and Sales Infrastructure. They are aggressively building Design led Products across Categories for Retail and Gifting over the next few years. Besides that, Mufubu will venture in Retail format to give the First Hand Experience to its Consumers.
The company is expecting to witness a multi layer growth by the end of 2017!