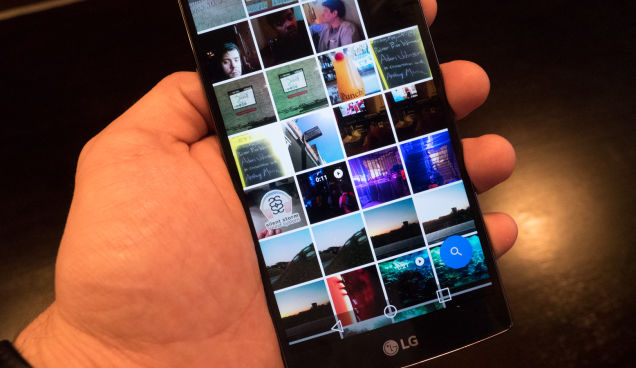 May 28, 2015: Google just changed the photo game.Google yesterday introduced Google Photos, a new, standalone app that gives you a home for all your photos and videos, helps you organize and bring your moments to life, and lets you share and save what matters.
Google Photos gives a private place to store all your memories, and access them from any device. Cloud being Google's speciality, with Google Photos, you can now backup and store unlimited, high-quality photos and videos, for free. The photo resolution will be maintained up to 16MP, and 1080p HD for videos.
Google Photos auto-group your photos by people, places or things that matter. One doesn't need to create albums or tag people, and finding a particular picture from millions becomes extremely simple. Also, editing them is comfortable with Google Photos. In one tap, get instant adjustments tuned to the photo's color, lighting, and subject to make each photo look its best. The '+' button helps you create your own animations, collages or movies with soundtracks. A new feature, the assistant mode is added, which suggests new things to make with your photos and videos, such as a collage or a story, making your memories even more special.
Sharing multiple photos, which was a rather difficult process before, has reached another level. You may take any set of photos or videos and simlly create a link to share all of them at once. So without the need of any special app or login, the recipients may see what you shared and download those high quality pictures or videos to their library with a single tap. The downloading and re-uploading problems all vanish. A single click shares them, a single click downloads them. Sharing has never been this easier.
Google Photos came live today, and is available on Android, iOS and web. It seems to eliminate most of the frustrating problems encountered by other photo apps, and editing, storing and sharing becomes a lot convenient. Google is working towards adding more features in their latest photo app !