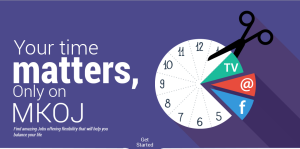 Our nation has 1.21 billion people and this is expected to touch 1.9 billion by 2050. This will put immense strain on our infrastructure. The nation is not yet braced to handle this pressure and demands a change in the way we work. India is ranked second after China in list of countries by size of the labor force. The entire workforce cannot go flexi-work and would greatly enhance the strain on the infrastructure leading to increased time waste in commuting, cost in recruiting and training, cost of attrition, inefficiencies and dipping productivity.
If we look at the data concerned with working population of the country, we find that:
Urban Mothers
2.7cr babies are born every year. Therefore, 2.7cr new mothers
Out of which, 31% i.e. around 84 lacs are living in urban areas
Out of 84 lacs, 84% i.e. 71 lacs are literate employable women
So the addressable urban mothers market is close to 84 lacs
Students (market for internships and part-time)
22cr people between age group of 15 – 24 yrs
Out of which, 31% i.e. 7cr are living in urban areas
Out of 7cr, 84% i.e. 5.81cr are literate
Taking 40% employability for people aged between 15 – 19 yrs as 15, 16 and 17 yrs olds may not be looking for internships; the total student population looking for internships comes to around 2.5cr
Retirees (58 – 64 yrs)
8.26cr people between age group of 55 yrs – 64yrs
Out of which, 31% i.e. 2.57cr are living in urban areas
Out of 2.57cr, 84% i.e. 2.16cr are literate
Taking a 40% retired population for people aged between 55 – 59 yrs as 55, 56 and 57 yrs olds may not have retired; the total retired employable population comes to 86 Lacs
4.Early retirees/ wanting to live and work on own terms
Increasing stress in corporate life, improvement in entrepreneur ecosystem, improved disposable incomes, etc. is leading to people take early retirement /drop out of regular jobs
It is difficult to predict the number of such people logically but many people opt to retire much before official retirement age of 58/60/62 yrs.
An observation suggests that majority of this population is looking for flexibility at work.  Mykindofjob.com is India's first online commercial marketplace for people who are looking for flexibility at work.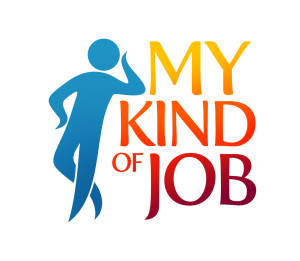 Mykindofjob.com caters to a wide variety of audience ranging from students looking at internship options to new mothers who can't work full time but don't mind working from home or part time options, to retired people who can work well for another 5 – 10 years but need some flexibility to anyone and everyone who is tired of the corporate rat race and now wants to live life on his own terms but still has to work to fuel his passion(s). It also caters to accomplished subject matter experts who have already opted for flexibility by either choosing to be a freelancer or by setting up their own small firm/company, but after a point find it difficult to take their services beyond their immediate circle of connections.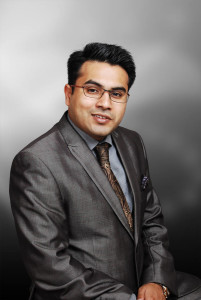 Mykindofjob.com was founded by Ankit Bansal and started to operate in September 2014. Prior to founding Mykindofjob.com, Ankit also founded Sapphire Human Solutions, one of India's leading Executive Search firms having offices across Mumbai, New Delhi & Bangalore helping clients with leadership talent across industries. A Chartered Accountant by qualification, Ankit brings varied industry and functional experience having worked with firms like Mckinsey and PwC in research and consulting. He was also part of launch team of Standard Chartered Private Bank in India. Ankit's expertise lies in strategy, solving complex problems and driving results.
Ankit is ably supported by a team which brings the following:
Solid academic credentials with relevant industry exposure at the highest level
Prior experience of running successful entrepreneurial ventures
Very deep experience in HR industry
Strong corporate relationships across industries and academia at a PAN India level
Highest standards of ethics and integrity
The product has many features which differentiate it from other currently available web portals. Mykindofjob.com has been conceptualized by people with deep understanding of talent landscape in India having spent more than a decade in HR and recruitment. The team comes from various industry backgrounds, different functional disciplines, and diverse ethnicities and is woven together by a common set of values and desire to make a difference. However, the idea of Mykindofjob.com is not to be just a job portal. "While jobs remain the pivot, the portal aims to be a place where one can meet/ interact/network with like-minded people/ people with similar interest, engage with employers, follow people and companies, share experiences, market yourself if you are an expert, find avenues to monetize your innate individual skills and much more" Ankit stresses. On the other hand, it gives the corporate a concerted pool of talent currently unavailable at a single platform anywhere on the web or otherwise.  It gives them the opportunity to expand their talent pool, structure job descriptions to attract relevant talent, expand gender diversity besides gaining from the cost and loyalty benefits that arguably come with providing flexibility.
The journey of Mykindofjob.com so far has been full of ups and downs. Ankit recalls the most exciting moment of founding days when he was in a meeting and he got a call from my wife who was pregnant at that time. "I rushed home immediately and soon our daughter "Amaira" was born. Coping with the task of launching a new business and coming to terms with parenthood was challenging but fun".
The product has been almost a year in the making. It has reached its current shape and form after years of research, inputs from HR fraternity and feedback from its various constituencies like housewives, students, retired professionals and other users. The idea which started as broadly a part time jobs site has over time metamorphosed into India's first commercial marketplace for professionals looking for flexibility at work. The site has been made live for limited purpose of all users to register themselves but will be officially launched next month.
Currently, The Company has laid its focused to come out with a world class product and gain a critical mass of clients and users on the site. The portal is always open to someone who will add value and has the same long term thinking as them. The company will be first piloting in Mumbai and then taking it to other cities. Ankit feels that this product and concept not only has relevance and scope in India but also globally!