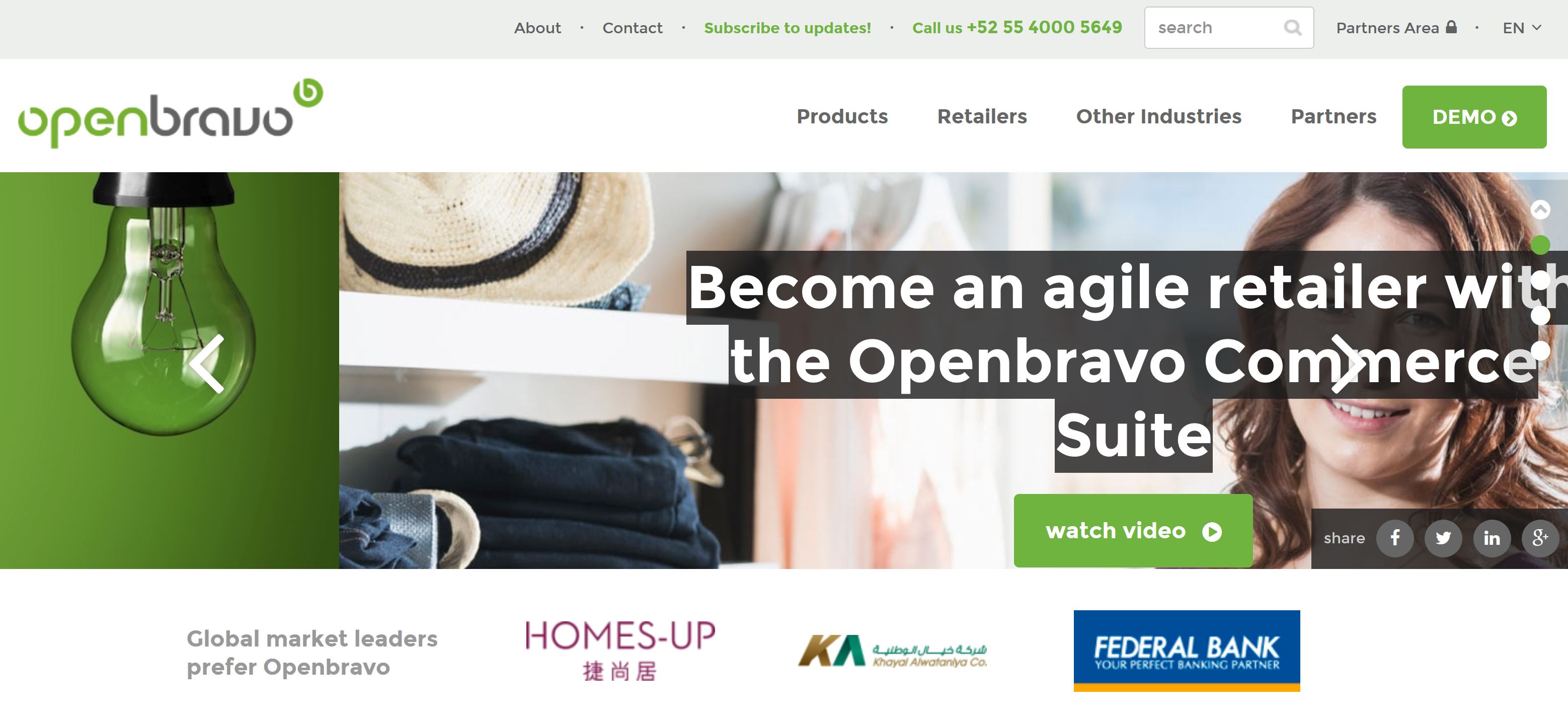 Francesco Leto has joined the team as COO to accelerate growth in a Pure Channel Organization fully committed to Partner success
Bangalore, India – June 22, 2015 – Openbravo strengthens its team with the hiring of Francesco Leto, who brings over 25 years of international experience in companies like SAP and Oracle, where he has contributed decisively to improving the performance of their partners.
Openbravo has always had a channel-centric business model with so far more than 140 partners operating in more than 60 countries. Nowadays, the whole company, from the management team to the sales, marketing, enablement, services and product teams is focused on creating new assets for its Partners Ecosystem.
Now Francesco Leto has joined Openbravo as Chief Operations Officer to lead Field Operations covering all Partner and Client facing operations.
According to Francesco Leto "The profile of Openbravo partners is evolving today, along our strategy to address Retail First, and scale up higher in the market to effectively service the mid-market. A rapidly growing number of highly qualified companies are joining our Partner Ecosystem allowing us to face increasingly complex projects with larger companies. I look forward to bringing my experience to help different Partner types develop their practice around Openbravo solutions and significantly increase business growth for all".
In recent months highly respected technology companies such as Datamatics, Ever.team, JK Tech, and TCG Digital have become Official Openbravo Partners which are valuable strategic partnerships that justify Openbravo's commitment to continuously invest in strengthening the channel team. Marco de Vries, Openbravo CEO, states that "With the arrival of Francesco Leto the Field Operations team will combine pure channel management functions together with Openbravo's services team in one which will allow us to secure even more effective management of the Partner Ecosystem and help maximize partner success". With the streamlined organization, additional investments are coming up including further expansion of the team.
In parallel, it is important to highlight that Openbravo is working on developing a new Partner Program, more aligned with the type of Partners indicated above, with new assets and a diverse environment to respond to the demands of each. This program is scheduled to launch in the latter part of the year and will be supported by the new Partner portal available to Official Partners since early June.
Openbravo is a world leader in the commercial open source software space helping midsize to large organizations in 60+ countries around the globe successfully manage continuous change and innovation by providing business management solutions that deliver a high degree of agility, responsiveness and usability, including a state-of-the-art multichannel retail solution, the Openbravo Commerce Suite, and a global management solution , the Openbravo Business Suite, both built on top of a highly flexible and extendible platform that allows companies a higher focus in differentiation and innovation.Openbravo solutions are exclusively distributed through a network of Official Openbravo Partners. Openbravo has offices in India, Mexico and Spain.
Comments
comments